Straight Up Smack Down
Clash of Champions is this Sunday & the last Smack Down Live episode came to us from the "Natty" this week. No, not the former Smack Down Live Women's champion Natalya.  Not that "Natty."  Cincinnati, home to Renee Young's husband Dean Ambrose. Actually, Renee was featured quite frequently this week. It seemed like every moment of the show was either a part of a Renee Young interview or a wrestler on guest commentary during a match. Or wrestlers on commentary during a match. Or at some points, all of the above.
My favorite moment of this episode happened during the Bludgeon Brothers' match against the team of Joe Monroe & former ECW competitor, Colin Delaney. For the past few weeks now, Harper & Rowan have been running through tag teams on Smack Down Live….even breaking up the Hype Bros along the way. But what made this squash match stand out was Joe Monroe. At 53 seconds into this video, Harper & Rowan performed an assisted power bomb on Monroe. Joe let out a scream of pure terror, like he had just seen a mouse in his house:
That scream is so good. I've heard it ten times now at least & it's still making me laugh. Monroe was nowhere to be found afterwards, but Delaney had these words for WWE.COM:
However, a close second place finish for my favorite moment on Smack Down Live this week would have to go to Shelton Benjamin & Chad Gable. Prior to a match pitting the Usos against Aiden English & Rusev, they were part of an opening promo to the match. Also featured were The New Day, on guest commentary. Gable & Benjamin pointed out that the other 3 teams in their match on Sunday all used the word "day" as a reference to their team. Whether it was the team of New "Day", or English singing about Rusev "Day", or the Usos talking about their "Day" One Ish, this was a very astute observation. Chad & Shelton then ended their talking segment by saying their names, in the same creepy way that both New Day & The Usos had been referring to them (at 2:55 into the video):
A rare win for Rusev & English, who seem to have a decent amount of steam behind them. As history goes, the winners on these go home pay-per-view shows don't typically win their pay-per-view match but don't tell Aiden & Rusev that! They were flying high after this week:
I don't see the English & Rusev team being dissolved any time soon, mainly because they have become a prominent team in the division. They're both charismatic personalities & they are both very good in-ring workers. Will they win the tag team titles?  Possibly…..but I doubt it's this Sunday.
Ok, so I already mentioned that New Day was on guest commentary for the Usos versus English & Rusev match. Here's this episode's other matches that featured guest commentary:
(spoiler alert: both of these matches ended almost the exact same way)
Charlotte faced Ruby Riott, with Natalya on commentary:
Baron Corbin versus Dolph Ziggler, with Bobby Roode on commentary:
Funny how (at 1:25 in) the referee allowed Roode to kick Ziggler in the gut without disqualification, but as soon as Bobby completed the Glorious DDT, that warranted disqualification. He literally waited for the impact of Roode's finishing move to happen, before he called for the bell. Why? It's simple, when you think about it. It's an audio/visual association. Vince or whoever booked this, wants you to associate Roode's Glorious DDT as a finish to the match. Pretty stupid when you spell it out, but that's exactly why & don't think for a second that you won't see it again. If I'm a betting man, I could see this DQ in slow motion replay as part of their match's video package on Sunday….bell call & all.
Moving on, Daniel Bryan sat in on commentary for Shinsuke Nakamura versus Kevin Owens in the main event & boy, did he ever. Before we get to that, throughout the night both Owens & Zayn were trying to collect momentum for an "Occupy Smack Down" movement. Or a "Yep Movement" as they also termed it. Both slogans in obvious reference to their General Manager Daniel Bryan. Owens & Zayn seem to think Bryan is on their side in the Shane versus Sami & Kevin feud. On paper, Daniel is saying all the right things. Here, he confronted both Owens & Zayn prior to the main event:
It wasn't shown in the video, but it was pretty awkward when Bryan first appeared in this segment. It was awkward because after he appeared, 10 seconds later his entrance music began to play! Like I said, Bryan said all the right things but making himself the second guest referee in the match sure does raise a few eyebrows. Am I expecting a full heel turn from Bryan? Not really, but I could see this leading to an eventual Shane heel turn. We'll see Sunday, but here was the Nakamura/Owens match that began with a Renee Young interview & also ended with a Renee Young interview. However, it was really more like the Saxton versus Bryan commentary match featuring Owens & Nakamura but unfortunately WWE edited out their verbal clash:
Interesting how Bryan delayed going into the ring for a few seconds before he counted Nakamura's pin on Owens. I wonder if that was intentional or if Bryan just had a mental burp. I'm guessing it was intentional because otherwise WWE could have just edited it out, much like they edited out the better parts of this match.
The Singh Brothers tried to pull one over on A.J. Styles at the beginning of the show, but Styles showed the world that he can use social media:
Very sneaky, but what was even sneakier was Jinder's attack on Styles later in the evening.  It was Mahal who would have the last laugh headed into Sunday:
So now we've covered the feuds for almost every Clash of Champions match, except for two.  One is Breezango versus the Bludgeon Brothers.  That screams of either a pre-show match or a filler match just before the main event.  The second match that I haven't mentioned is one that's already been scheduled for the pre-show, Zack Ryder versus Mojo Rawley:
There, I mentioned it.
Finally, WWE revealed that they begin airing a "Mixed Match Challenge" next month between Raw & Smack Down.  This challenge will involve mixed gender tag teams of both brands.  The challenge will begin streaming live on Facebook Watch January 16, 2018 at 10:00 P.M. EST & both brands announced the contestants.  What they did not mention is the team pairings.  WWE is leaving that option up for the fans to vote on.  So here is Smack Down General Manager Daniel Bryan to announce Smack Down's contestants:
Kurt Angle also announced Raw's contestants for the challenge, but since I don't cover Raw, you'll just have to go to WWE's YouTube to find out their contestants.
Thanks for reading as always & enjoy Clash of Champions on Sunday!
Women's Wrestling Wrap-Up
Welcome to the latest edition of the Women's Wrestling Wrap-Up, which details everything in women's wrestling in the past week, beginning with Monday's Raw.
Raw featured Paige's first match in a year, as she (with her Absolution cohorts Mandy Rose and Sonya Deville) defeated Sasha Banks (with her allies Bayley and Mickie James). Later on, Alicia Fox was defeated by Asuka, and afterwards, she was taken down by Absolution, with the attack coming after Paige referred to Alicia as her best friend. In between all of this, a possible romance could be budding between Nia Jax and Cruiserweight Champion Enzo Amore. More on that later.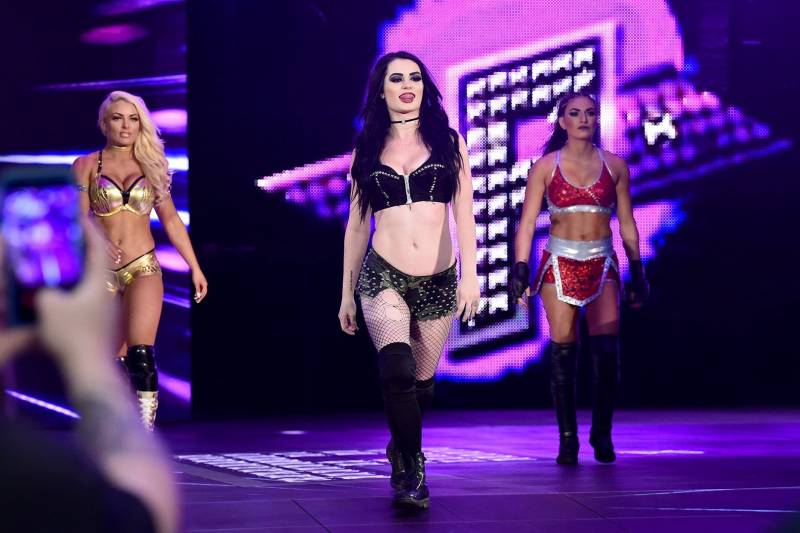 SmackDown featured Charlotte defeating Tamina in singles action, but before this, Daniel Bryan was caught in a crossfire between The Riott Squad, Carmella, Lana, and the aforementioned Tamina. The GM announced that all of the other women would be involved in the title contest between Charlotte and Natalya, as it will be a Lumberjack Match. Following Charlotte's victory, the future Lumberjacks went at each other, while Charlotte walked away unscathed. We would see more of Charlotte later in the week, as she made her appearance in Psych: The Movie, which aired this past Thursday.
NXT featured the final chapter in the rivalry between Ruby Riott and Sonya Deville, which began before both women were promoted. Sonya defeated Ruby in a No Holds Barred Contest, while new NXT Women's Champion Ember Moon was challenged by Peyton Royce during her interview. On Impact, Rosemary defeated Allie and Sienna to advance to the finals of the Knockouts Championship tournament, where she will face Laurel Van Ness.
So about Nia. Online reports did state that the plan is to have Nia and Enzo paired up as a comedic heel couple, following in the footsteps of Glamarella and Carmellsworth, though IMO, that bar was set by Eddie Guerrero and Chyna during the Attitude Era. I have been vocal in stating that Nia should be pushed, though I am all for this angle; I do love couples like this. Reports state that the angle will see Nia appear on 205 Live, though if it were up to me, Nia would do what Jacqueline did in 2004: win the Cruiserweight Championship. I wouldn't be surprised if it eventually leads to that.
This upcoming week is actually one of my favorite weeks of the year, the annual WWE Week! USA Network has used this promotion for several years now, and it always takes place at the 2nd or 3rd week in December, in time for the holidays. For this week, it's Raw on Monday, SmackDown on Tuesday, an actual airing of NXT on Wednesday, and the 15th annual Tribute to the Troops on Thursday. Yes, you read that correctly, NXT (or at least part of it) will be on the USA Network for the first time ever, and will air on actual television for the first time in seven years. Raw should featured the continuation of Absolution's dominance, while SmackDown will be the last one before Clash of Champions. And I do enjoy Tribute to the Troops; a WWE holiday tradition that began in 2003.
So that's what in store for us on this upcoming week! Until next week!
Total Diva Fallout (Season 7, Episode 5)
Welcome to the Total Diva Fallout, which recaps the latest episode of Total Divas! This week, a look back at the episode, "The Bella Rush."
The Bellas took center stage in the episode, mainly Brie, as she was talking about a comeback. While Nikki was out of the ring due to injury, it had been much longer for Brie. Nikki did make a comeback in the summer of 2016, but has been out of action since this year's WrestleMania. As for Brie, she hasn't competed since last year's WrestleMania, and in the 20 months that have passed since then, she became pregnant and gave birth to a daughter, Birdie Joe, and solely focused on motherhood. The twins were featured finding new rushes, including extreme sports and attending horse races, and this was done after Brie mentioned missing WWE and competing. Brie was last shown training with Nia, and as we all know, a full on Bella comeback has been teased and nearly promoted to happen sometime in 2018, most likely in time for WrestleMania.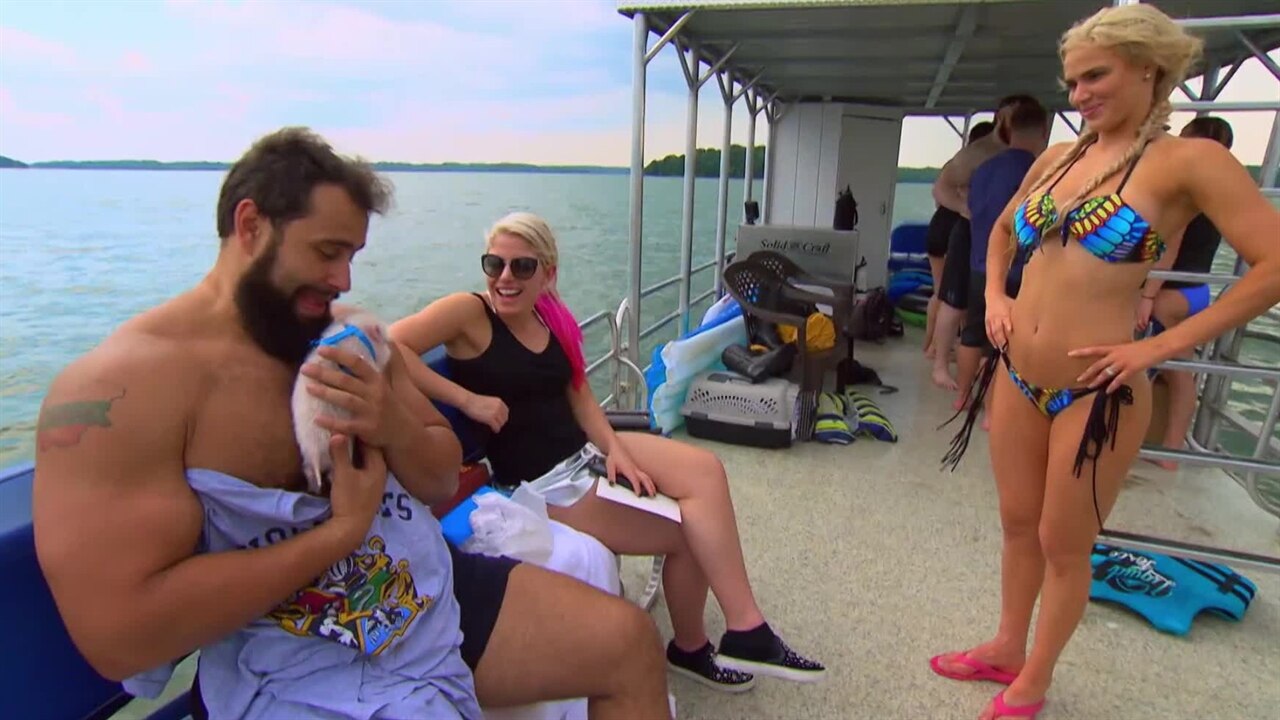 A close secondary story involved Lana, as she and Rusev were debating over starting a family. Rusev is dead set on becoming a father, while Lana doesn't feel ready and is more focused on her career. We also received an Alexa/Nia story, as the former of the pair adopted a piglet from a farm, and part of that story saw Lana give Alexa's new pet to Rusev to hold in an attempt to hold off any baby talks, but to no avail. Nattie's part of the show saw her act as a very stern and strict landlord to her parents. I always love anything involving Nattie's family, and this moment was the craziest. What still stays in my mind is the Anvil owning marijuana oil! Wow!
That is the Total Diva Fallout for this week. According to the promos, we are expected to see some continuation from the Lana/Nattie drama that began on episode 7.04, so until next week!
Straight Up Smack Down
Believe it or not, Clash of Champions is a week away from THIS Sunday. Sure seems like Survivor Series just ended but with the enhanced storylines over the last few weeks & Smack Down's new additions to the roster, there has been a very solid build to the upcoming pay-per-view. Most of the attention has surrounded Kevin Owens & Sami Zayn. Last week, they used a technicality within the prescribed guidelines to emerge victorious again & remain employed. That is right where this week picked up again…..
Ok, so a couple thoughts from the opening segment. First, I liked it. It initially brought us right back to last week & then as it began to drag, Orton hits the RKO Outta Nowhere.  Which leads me to my second thought, Owens sold the crap out of that RKO. Go back & watch at 2:45 in. KO made it look like he had no premonitions that Orton was about to deliver that & used no arms or hands to take that faceplant. Well done, sir. Third observation was that Shane added all 3 competitors to the upcoming pay-per-view. That's cool, except you know, it's called CLASH OF CHAMPIONS! NONE OF THESE GUYS ARE CHAMPIONS! Again, Shane just changes things as he sees fit. So can we now call this upcoming event, "Clash of Champions plus a non-title tag match?"  Yep, rolls right off the tongue. Shane also made the main event match between Sami & Randy, with Kevin handcuffed to the ring ropes. Ok, so let's fast forward now to the end of the show & see what happened in the main event:
First things first, at 1:41 Sami made that top rope suplex look amazing. He sprung off that rope & held his legs at their highest point throughout the course of the rotation.  Incredible. Next, Shinsuke coming to Randy's aid was somewhat expected. Orton needed a tag partner for the pay-per-view & whether it was this week or next, that partner would be revealed. Nakamura had nothing else going on so, why not? Afterward, Shane spoke to Daniel Bryan in the backstage area on camera:
Umm, can he do that? Pretty sure Vince has the last say on whether or not in-ring talent is fired from WWE. Maybe that's where this is headed?  Shane sure looks to be displaying heel tendencies & with Bryan seeming to be somewhat sympathetic to Owens & Zayn's plight, maybe this becomes an "anti-authority" storyline. Bryan would be all to familiar with that. I'm interested to see where this goes because the next few weeks could register a seismic shift with the current structure of Smack Down Live.
This week was heavy on promo segments. Let's start with the women's division. Before this week's episode, it was announced that Natalya will face Charlotte at Clash of Champions for the Smack Down Live Women's title. This riled up Carmella, Lana, & Tamina enough to address Daniel Bryan:
So apparently Daniel is very prejudicial. Tattoos, big game hunters, southerners, blondes, & anyone who's not in the Bella Army are the type of women that Bryan is opposed to helping according to these women….some of whom are now "afterthoughts."  Okay then, Tamina faced Charlotte later….
That 3 part promo from the Riott Squad was terrible. It sounded so canned & rehearsed. So that was the women's contribution to Smack Down this week. Hopefully, next week will bring more excitement as we get ready for the Lumberjack match at Clash of Champions. One last thing, thank you Vince for resisting your temptation to call this a "Lumber Jill Match."  It was very 2017 of you.
Then there were more promo segments, like this one featuring Mojo Rawley blaming Zack Ryder for holding him back:
Great stuff, Mojo. Nobody really cares unfortunately.
Yet another backstage promo segment but this time featuring Bobby Roode, Baron Corbin, & Dolph Ziggler discussing mathematics:
I actually think Dolph saved this segment, but it still wasn't very good overall. However, it got us to a match between Roode & Corbin with Ziggler on commentary:
Can't say I didn't see that coming. Clash of Champions now has a Triple Threat match for the United States championship. That's the way to get everyone involved, right? Let's just add more wrestler into the matches! Oy vey. That theory was put in play yet again for the tag team division.
But first, 12 days of Rusev as presented Aiden English…..
Rusev Day > New Day, enough said. Following the match, it was announced that there will be a Fatal 4 way match for the Smack Down Live Tag Team titles at Clash of Champions.  The teams will be The Usos, The New Day, Shelton Benjamin & Chad Gable, and Rusev & Aiden English. The losing teams will receive participation trophies afterwards.  Just kidding, but there goes that theory again. Just add more wrestlers.
So far on the Clash of Champions card we have: the non title holders tag match, the Fatal 4 way tag title match, the Women's title Lumberjack match, the U.S. title Triple Threat match, & A.J. Styles versus Jinder Mahal for the WWE Championship without any weird stipulation. A very effective week for Smack Down Live, as they turn the corner toward their go home show next week. It seems like their card is pretty much set. Heck, I think they might even have the pre-show covered already too….
I'll leave you with a team who could be possible pre-show contestants, The Bludgeon Brothers. They had a great squash match this week against 2 jobbers. Don't blink or you'll miss it:
Thanks for reading!
Women's Wrestling Wrap-Up
Welcome to the latest edition of the Women's Wrestling Wrap-Up, which details everything in women's wrestling in the past week, beginning with Monday's Raw.
On Raw, we were supposed to receive a match pitting Sasha Banks, Mickie James, and Bayley against the newly formed tandem of Paige, Sonya Deville, and Mandy Rose–with Paige referring to the trio as Absolution. Paige revealed her motivation, stating that she was the one responsible for the Women's Revolution: getting the Diva label eliminated, and making things better for the women, with both Sonya and Mandy agreeing and showing their allegiance to Paige. The match wouldn't happen due to Absolution taking out Bayley and Mickie, leaving Sasha by her lonesome. Paige gave Sasha an ultimatum: either pledge to Paige, or else. The Boss wouldn't bow down to Paige, and she ended up assaulted by the villainous trio. Later on, Asuka defeated Dana Brooke in five seconds (shameful), and was circled by Absolution, only this time, they didn't dare cross Asuka.
We were supposed to receive a six-woman match on SmackDown, and this time, the blue show delivered. In a backstage interview, Ruby Riott, Sarah Logan, and Liv Morgan referred to themselves as The Riott Squad, and they faced off against Charlotte, Naomi, and Natalya. The match quickly became three-on-two once Natalya walked out, and Charlotte was left on her own later in the match after Liv and Sarah took out Naomi. Charlotte held her own, but she ended up pinned by Ruby. On NXT, Kairi Sane defeated Peyton Royce in a battle between former championship contenders, and speaking of championships, Laurel Van Ness defeated KC Spinelli and Madison Rayne in the Knockouts Championship Tournament, advancing to the championship final in two weeks.
On Friday, WWE gave us a behind the scenes look at Charlotte's appearance in the upcoming Psych: The Movie, where she appears as the villainous Heather Rockrear. Charlotte is no stranger to villainy, as she has spent a majority of her WWE career reigning as WWE's evil queen, holding the Raw Women's Championship multiple times. On the flipside, Psych is no stranger to having WWE talent on their TV series, which ran between 2006 and 2014. WWE names that appeared on the original series include Mickie James, John Cena, Stacy Keibler, The Miz, The Big Show, and The Bella Twins. We don't have to wait too long for this film; it will premiere on the USA Network this upcoming Thursday.
Staying on the subject of Charlotte, it was announced that she will defend the SmackDown Women's Championship against Natalya in a title rematch. Charlotte captured the title on November 14, just five days before Survivor Series, where she defeated Raw Women's Champion Alexa Bliss. Her title rematch against Natalya a week later was interrupted by the debuting Riott Squad, who attacked both challenger and champion after taking down Naomi and Becky Lynch. We all expect the Riott Squad to have a match at the PPV, though it'll have to be against a makeshift team. Some are expecting Ruby to be added to the match due to the fact that she pinned Charlotte this past Tuesday.
This past Saturday, Candice Michelle competed in her retirement match, doing so at Tommy Dreamer's House of Hardcore promotion. The promotion held their event in Waukesha, Wisconsin, which is close to home for Candice, and her opponent was a fitting one: Lisa Marie Varon, the former Victoria (in WWE) and Tara (in Impact Wrestling). Candice and Lisa Marie have been long time good friends since their time in WWE together over a decade ago, which included serving as villainous partners in crime as Vince's Devils with Torrie Wilson. The match started off well until Lisa Marie suffered an apparent knee injury, causing concern from Candice as she was helped to the aisle. At that moment, however, Lisa Marie turned heel and attacked Candice, while showing off her ruse by doing jumping jacks. Despite the swerve, Candice was victorious over the evil Lisa Marie, and after her victory, she gave a long promo thanking not only her long time friend, but her family and her fans for supporting her during her wrestling career, which saw her reign as WWE Women's Champion. The match was Candice's first and only one following her WWE release in 2009, and it was done as a farewell to her career and to give closer to her many loyal fans, which includes myself.
In Impact news, it has been reported that Laurel Van Ness has asked for her release from Impact Wrestling, which could be coming shortly. Laurel (real name Chelsea Green) has had a very interesting last few years, with her string beginning with a villainous appearance on WWE's Raw in 2014; portraying Megan Miller, a woman who falsely accused Daniel Bryan of having an affair with her. She was later part of WWE's Tough Enough a year later, and it was in 2016 that she debuted in Impact as the evil Laurel Van Ness. Laurel was originally portrayed as a spoiled rich girl, and had been paired up with Braxton Sutter as part of Maria Kanellis' scheme to torment Allie. After Braxton dumped Laurel at the altar for Allie, Laurel began a new gimmick which had her continuing to wear her tattered wedding dress and losing her mind over being dumped–a gimmick that really got Laurel over. She turned face this past summer and regained her normalcy long enough to accept Grado's proposal, which would keep him in the US. Grado dumped Laurel after learning that she's Canadian, leaving Laurel to transform back into a psychotic villainess. Laurel's heel turn was cemented at Bound For Glory when she attacked Grado during his match against Abyss. Is a return to WWE on the horizon? Her current real-life beau, Zack Ryder, is there; and she could really get over if she uses that crazy gimmick again.
A new week begins with Monday's Raw, and it was announced that Paige will be in action for the first time in a year, as she'll face off against Sasha Banks. The Knockouts Championship tournament continues with the other three-way match: Allie vs Rosemary vs Sienna. Until next week!
Total Diva Fallout (Season 7, Episode 4)
Welcome to the Total Diva Fallout, which recaps the latest episode of Total Divas! After a week off, the show returned with the episode, "The Diva Divide."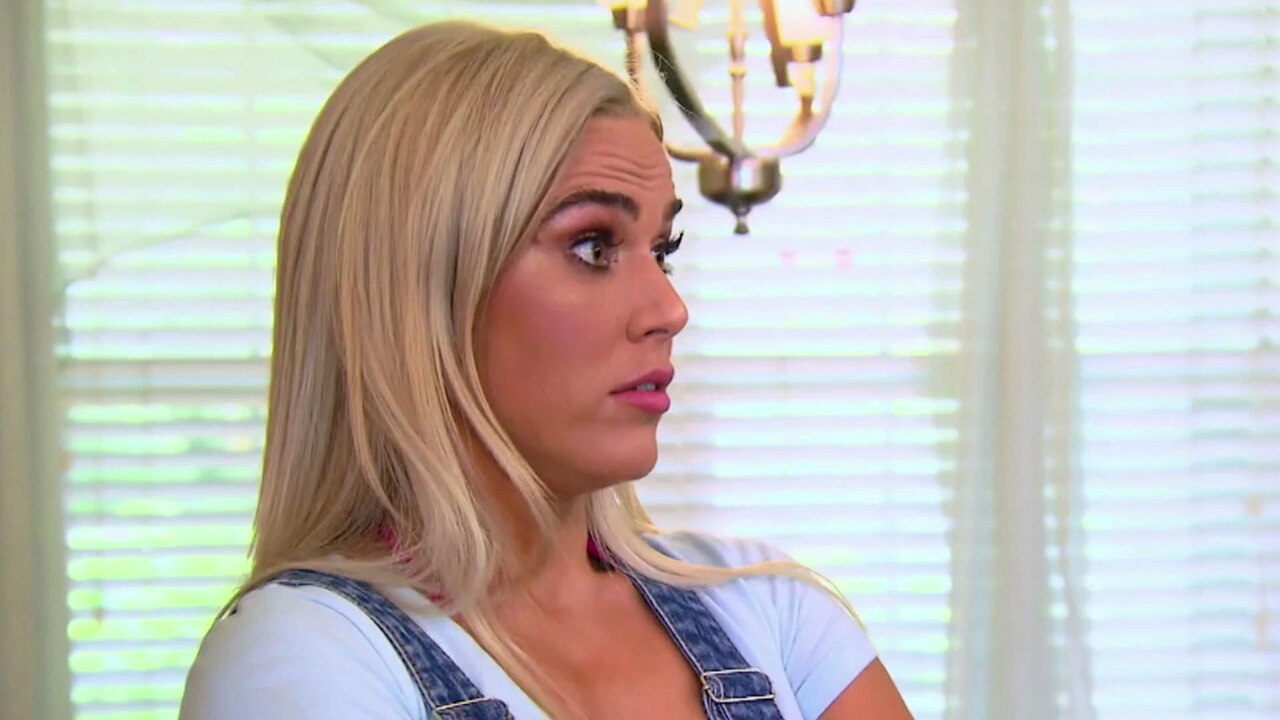 Lana took center stage this week, as her passionate drive to compete in the ring more often has led to verbal confrontations with not only Nattie, but Nia Jax as well. She wants so badly to improve and get more ring time, and she had been texting Nattie non-stop for advice. It led to the Queen of Harts venting about it a bit to Nia and Carmella, and after Lana arrived, things became heated, when Lana told Nia that she's bad on the mic, and told Nattie that she can't act. It was also that weekend that Lana participated in the #1 Contender's Fatal Five Way at Battleground, giving her another chance to prove herself. I love Lana's drive and passion, but I do think she needs to be patient, she has plenty of time.
Maryse decided to put her and Miz's house on the market, after multiple break-ins have left her feeling that she's no longer save in the house. Miz was not happy to hear the news, as the home had sentimental value to him, but after another break in, he does give in. Also, Brie has been donating her breast milk for a good cause, and on a bit of an epic note, the Mae Young Classic was featured in the episode. A number of the current female superstars were featured promoting the inaugural tournament, which was taped in July and aired on the Network on August and September.
That is the Total Diva Fallout for this week! Until next week!
Complete List Of 2018 WWE Pay-Per-Views
Here is the complete list of Pay-Per-Views for the WWE in 2018. They also include which brand will be putting on the show or if the show is co-branded. For more information on the newest co-branded show as well as other wrestling news read our article The 10 Count. Lastly, for the old school wrestling fans, I even took the liberty to throw in a few old school logos that should make you smile and jog some memories.
January 28th Philadelphia Pennsylvania will host the co-branded event Royal Rumble.
On February 25th the Raw only event Elimination Chamber will happen in Las Vegas Nevada.
March 11th from Columbus, Ohio WWE presents the Smackdown Live event Fastlane.
April 8th WWE will present a co-branded event from New Orleans WrestleMania 34.
Backlash is next from Newark, New Jersey which is a Raw only show on May 6th.

Then on May 27th from Baltimore Maryland Smackdown Live presents Payback.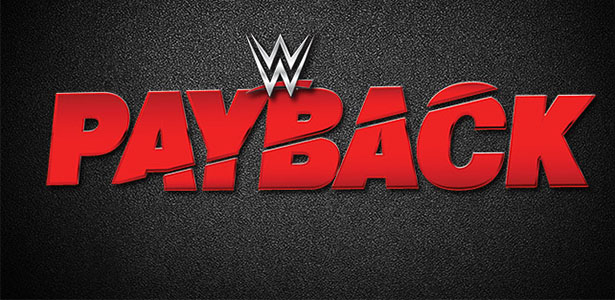 June 17th is the next date, Money In The Bank will come to you live from Chicago. And for the first time ever, it will be a co-branded event.
Battleground will be brought to you as a Raw only show from Pittsburgh Pennsylvania on July 15th.
August 19th Brooklyn New York will be the site of SummerSlam for both brands.
San Antonio Texas will bring you the Raw show Extreme Rules on September 16th.
Nashville Tennessee will host Hell In A Cell on September 30th for the Smackdown Live brand.
TLC will be a Raw show and will be in Boston Massachusetts on October 21st.
November 18th will be the date of the duel branded show Survivor Series in Los Angeles.
Finally on December 18th Clash of Champions will be a Smackdown Live branded show and will take place in San Jose California.
As you can see, the change with Money In The Bank now being a co-branded event has a slight trickle down effect on the remaining schedule. The WWE has eliminated No Mercy and have changed a few brands for a few of the events from this past year. Raw now has Elimination Chamber and Backlash, while the Smackdown Live brand will now have Payback.
Straight Up Smack Down
I was thinking about maybe renaming this column to "Straightt Up Smack Down." What do you think? It seems like the new, cool thing to do. Just add an extra "T" to a word for no reason, other than to make people notice & then discuss the spelling. That obviously was the thought process for the WWE creative team this week, as they not only renamed Ruby Riot to Ruby Riott, but also decided to include the misspelled surname as a keyword in Ruby's faction of Sarah Logan & Liv Morgan:
So if Sarah is the "Big Game Hunter" & Liv is the "Firecracker", what does that make Ruby? Maybe "Paige 2?" I'm kidding but, in all honesty, this similarly looking faction to Absolution had the much bigger impact this week…
I thought Sarah Logan came off great in the match & made the biggest impact of the 6 competitors. I really liked the match a lot. The pace, style, & booking were all great. Natalya's exit made it easy for the Naomi attack & the 3-on-1 angle gave Riott Squad a key debut win, while still protecting Charlotte. As for the bad things of this match…two things stood out. One was not shown in the clip: a split screen commercial break just a few minutes into the match. C'MON! SERIOUSLY? This is their FIRST televised match on the main roster.  Yeah, who would want to see that on a full screen?! So stupid. The second thing that bothered me in this match was the referee during the Naomi attack. HE WATCHED THE WHOLE THING! HELLO? That's a disqualification! Come on WWE, any other match you have the ref conveniently is distracted as necessary. Maybe this was another No Disqualification Match with a Contingency. (I'll get to that in a little bit) But as Corey Graves said at the end, "Maybe it's time for a change." Personally, I hope he was talking about Ruby's entrance theme. It just doesn't fit with Ruby's new heel character. It's too upbeat & sounds like it was off the Guitar Hero 3 soundtrack. If that's really what they are going for, at least change it to this….
Call Rancid, pay them to remix it for Ruby's one on one matches & call it "Ruby Solo."  No? Well I can only hope and I can only PRAY that Liv Morgan's NXT theme never sees the main roster! (If you don't know it or remember it, DO NOT look it up on YouTube. It will be stuck in your head for days & not in a good way!)
Ok, I said I would get to the No Disqualification Match with a Contingency reference. This story line of tonight's episode was similar to the 3 on 3 women's tag match in that, there was a lot of "good."  Mostly "good."  But some pretty bad "bad." This was the story of Sami Zayn, Kevin Owens, Shane McMahon, Daniel Bryan, & Randy Orton.
The show began with no video graphic marquee stating the broadcast location. In my head I thought, "Oh great. They must be embarrassed to be where they are again. Guess I'll just Google it at commercial break." Shane came down to the ring to a fantastic reception. After thanking the crowd for his welcome, he said "We all bleed blue in Lexington, Kentucky."  An obvious reference to the University of Kentucky Wildcats, but Shane saved me from googling something relevant for once in my life by letting me know their location. Shane almost immediately called Daniel Bryan to the ring:
Strong opening segment from the brass at Smack Down Live. Daniel made some compelling points about how much Owens & Zayn mean to their show. He also called out Shane for letting his emotions dictate his actions. Both fair & accurate points. However, Shane refuted both of those points with equally founded rebuttals & even used Sami's "check, double check, triple check" in response. Nice. Then Daniel says he's "not a yes man."  Umm, remember when you walk out on to the stage of the entrance area? It says….something on the screen, then you point your fingers up in the air & chant….something with the crowd? I can't believe I'm drawing a blank on this. You had shirts…. and it was a "___ Movement", right? Maybe I'll think of it, anyway Daniel says if you "want someone who knows how to use the best in-ring talent, then I'm your guy!"  That seemed to excite the crowd, as they pointed their fingers up & chanted…something. But Shane says he trusts Bryan, even though both Owens & Zayn still remain on their roster. Shane like that last week, Bryan made the 1 on 1 match of Owens versus Orton, for this week's main event. What Shane didn't like is the common sense that totally surrounded the main event. So Shane, in one fell swoop, decided to irritate logic. He said, "Sami Zayn is barred from ringside" & "tonight's match will now be held under no disqualification rules."  It's still funny to me….I literally just stopped typing & laughed for a little bit. DUDE, it's a no disqualification match! By definition, Zayn is allowed to, not only be at ringside, but also interfere in the match! Hence, the earlier reference to a No Disqualification Match with a Contingency. Seems very WWE, using the rules when it's convenient for the story. Got it. So, if you couldn't already tell, Sami became involved in the main event. The match was actually a pretty good back & forth!
I'm not arguing the idea of Zayn being the reason that Orton couldn't beat Owens. But if your rules are ambiguous to this degree, don't be upset when fans give up easily on serious angles. I don't want to go off on a tangent too far, but sometimes WWE worries too much about the casual fan. They make story lines fairly simple, beat you over the head with the history, then sculpt the next chapter or ending, as they feel about it based on the masses' reactions. Listen…it's professional wrestling. The "E" in WWE stands for entertainment, but the "W" in front of it stands for wrestling. Be well thought out, but don't overthink it, guys. You can appeal to your core demographic, while simultaneously appealing to the masses.  You know it, you've done it before. I'm not saying return to the Attitude Era, or PG Era, or 80's Era, but just be consistent. If you make stipulated rules for a match like this, maybe run it by an unbiased, honest person. You know, someone who's not a "Yes Man."  Afterwards, this clip was posted by WWE showing both Zayn & Owens. Maybe it is just Sami's over enthusiasm versus Kevin's methodic-like temperament, but to me, Owens just seems more & more annoyed by Zayn:
2 1/2 hours into this article & I haven't even reached the biggest headline of the night?! I won't spoil it for you, if you don't know….
No it's not that, Bludgeon Brothers won a squash match in less than 2 minutes. It's that the Hype Bros finally split. Or are "dead" as Mojo put it quite a few times. And then later said "the landscape has changed."  Maybe it's now in portrait view for Mojo. The reigning Andre the Giant Memorial Battle Royal winner has not had diddley squat to run with since April. Meanwhile, almost every other competitor in that competition has had some bigger role over the last 7 months. Bigger than Mojo, anyways. I hope he uses that in his explanation next week.
The rest of Smack Down went like this….ready?
Shelton Benjamin & Chad Gable lost to New Day:
Not shown: Big E pulling flap jacks & a bottle of syrup from his tights, then prompting Usos & Byron Saxton to ingest the breakfast materials. Absolutely gross. Here's more from the New Day:
Sure. And here's more promotion from New Day:
Glad that's over. A.J. Styles faced both Singh Brothers tonight in a 2-on-1 handicap match, but was viciously attacked before the match started by Mahal & his counterparts. Here's some brief unaired footage of the assault:
And here's the aired footage of the assault & some match highlights:
Hopefully, this isn't the end of the run for this dynamic trio. After the match, Mahal was alone & had these words:
Also tonight, Bobby Roode made a "glorious" challenge to Baron Corbin for his United States title in Lexington. Would there be time for an U.S. title match tonight?
Nope.
And in other news, The Ascension apparently died from poisonous gas inhalation on Tuesday night:
After watching that Fashion Files I can't think of a more serious note to end this week's review on, so thanks for reading!
The 10 Count
This is the first of a new weekly article where I plan to give you the fans 10 happenings wither they be rumors, opinions or facts about the wrestling business. Everything is up for grabs WWE, Impact, Ring of Honor, NXT and the independent circuit as well. These 10 things are in no particular order so throw everyone out of the ring, and let's start the 10 Count!
Jeff Hardy has been out of action for a couple of months after having right shoulder surgery.The time line for his return was given by WWE as not able to come back into the ring until after WrestleMania. But Jeff was at the pre-sale party for WrestleMania 34 in New Orleans. While he was there he talked to some media outlets and fans, in doing so, he said that not only was his rehab going well but that he anticipated he would be able to compete in a tag match with his brother Matt at WrestleMania 34.
The 2018 pay-per-view schedule will have a huge change that will then have a trickle down effect on the WWE in 2018. WWE has always had the "Big Four" per year with Royal Rumble, WrestleMania, SummerSlam and Survivor Series. However in 2018, there will be the "Big Five" with Money In The Bank being added. What do I mean by being added? It has been announced that the Money In The Bank show will now be a co-branded pay-per-view with both Raw and Smackdown superstars participating in the event.
Let's talk about The Revival. They are being labeled as injury prone by some fans, not long after making their debut last year after WrestleMania last year Dash Wilder broke his jaw and was out of action. They come back, then Scott Dawson goes down with a biceps injury that required surgery. I can confirm that Scott Dawson should be cleared for in ring competition in mid to late December and I hope they will be the Top Guys very soon thereafter.
Emma, who was recently released from WWE will be making her first appearance at WrestlePro on February 3rd in New Jersey. She can not go by Emma as with most WWE talent WWE owns the rights to her name as Emma, therefore she will now be wrestling under her real name which is Tenille. She has been booked to face Angelina Love, former Impact Wrestling talent.
If you watched the NXT event War Games before Survivor Series on the WWE Network you saw that on the final spot of his match Drew McIntyre tore his bicep. I still have not been told how significant the tear was, but I can tell you that the WWE has already gotten an MRI on his injury and that they have asked for a second opinion on the initial MRI. Not sure if this is good news or bad news, but the WWE are holding their cards tight to their chest on this one seemingly because if the tear is not bad the idea was to have him wrestle and loose for the NXT title one more time and be in the Royal Rumble and I assume, again if the tear is minimal, the WWE will just not have him loose again in NXT and go forward with the Royal Rumble angle. But, as I write this article I saw a tweet from Drew;
Unfortunately I did suffer an injury during my title defense at TakeOver. I've dealt with setbacks before. The reality is, I always come back better…There's a scary thought for whomever is NXT champion come 2018… #TickTock

— Drew McIntyre (@DMcIntyreWWE) November 27, 2017
Jim Ross had Dave Batista on his podcast earlier this week. Ross asked Batista if he would ever consider returning to the WWE. He had a great fan answer, he said only on a full time basis. Now I don't think he meant full time like WWE would be his only job, I took it as he wants to do the Chris Jericho returns and not the Brock Lesnar schedule. He wants and would be willing to do stints with WWE between movie roles and Hollywood commitments. He would come back and do a real feud or two like Jericho does and then leave again rather than show up at pay-per-views for more 1 off matches.
Why was this weekends Starrcade not on the WWE Network? First, WWE was again flexing it's muscle and burring another indy wrestling promotion in Wrestlecade. That event was a 3 day event only about 200 miles away in the same state and WWE crushed them. Secondly, for those of you who do not know, WWE records and broadcasts in 4K, which is why the Network has such great picture quality if you have a newer television. However, doing so is not cheap. Have you ever been to a Raw or Smackdown taping and seen the tons of white production trucks? Again, not cheap. Plus, and this is a hope from a person who attends house shows, the older house shows had a different feeling than they do now. Remember when AJ Styles won a title at a house show? Social media was talking about it for days. The WWE needs to build value back into their house shows again. If they do, then those dates sell out and those merchandise stands sell out and the WWE makes more money while we the fans get treated every once in a while and seemingly get a bargin as house shows are usually less expensive to go to. The NXT events are starting to create this buzz, and when NXT comes back to where I live, I will buy tickets and see it live for that reason.
Speaking of NXT, they did not do a taping this week and the programming they will be showing is from the San Antonio tapings prior to Take Over War Games. The WWE is only going to be doing one more set of tapings, which will take place tomorrow at Full Sail University. If you are planning to go to FSU, in the near future and watch the NXT tapings you need to change your schedule. The dates the WWE needed to do the tapings at FSU were not available so they will be doing the tapings for the shows at Center Stage in Atlanta Georgia for January and February.
Don't challenge Cody Rhodes and the Young Bucks. Ring of Honor has been doing increasing well, and people are wondering if it is time for ROH to start looking at booking bigger venues. Dave Meltzer then was quoted as saying something to the effect of ROH could not sell out a 10,000 seat arena. Well, now sources are saying that that Cody and the Young Bucks are looking to finance a 10,000 seat venue in conjunction with ROH, but paying for the event themselves taking the liability off ROH. The tentative title for the event is "All In" and venues are being looked at currently to house the event.
Lastly, I want to talk about the current storylines in the Women's Division, especially since we do a weekly Women's Wrestling Wrap-Up article and are firmly behind women in wrestling. With the addition of the 6 new women to the Raw and Smackdown rosters I personally think this is leading to another historic first in the Women's Division. Let me make this clear, this is only my opinion, and has not been confirmed by any source. I think we will be having a Women's Royal Rumble match! With the influx of the additional 6 talents, and the other ladies on the NXT roster which include several women from the Mae Young Classic I think a 20 women over the top rope Battle Royal will take place this year. I also believe the winner of that event will be able to challenge either the Raw or Smackdown Women's Champion just like the male version. I will have more on this later in a separate article in the coming days.
Thank you for reading.
If you think this article would be of interest to someone you know, then share it to your Twitter, Facebook, of one of the other social medias below! #GeeksRuleTheSportsWorld! Speaking of what we have below, join our community and the thousands of people who comment on the over 4,000 articles we have shared with our fanbase by using the comment section below!
Women's Wrestling Wrap-Up
Welcome to the latest edition of the Women's Wrestling Wrap-Up, which recaps everything in women's wrestling in the past week, beginning with Monday's Raw.
The week began with a bang on Raw, as Alicia Fox, Bayley, Mickie James, and Sasha Banks each threw their proverbial hats in the ring for a title opportunity against Alexa Bliss. General Manager Kurt Angle decided to have the four of them compete in a #1 Contender's Match, but during the contest, we were treated to the return of former Divas Champion Paige! Paige asked if the fans missed her, but she later stated that she didn't come alone. She wasn't kidding, as out of nowhere, the evil Sonya Deville entered the ring along with Mandy Rose, and the two of them joined Paige in attacking Bayley, Sasha Banks, and Mickie James, while Alicia escaped! So not only did Paige return and turn heel, but she brought a pair of NXT alums with her! The assault didn't stop there, as the evil trio even attacked Raw Women's Champion Alexa Bliss backstage!
I had a feeling that SmackDown would do the same to match Raw, and I was right! A backstage segment saw Naomi bring up the upcoming title rematch between Charlotte and Natalya, when she was suddenly approached by Ruby Riot, who introduced herself to the former two time SmackDown Women's Champion. Just like Paige, Ruby came with associates, in the form of Liv Morgan and Sarah Logan, and the three of them beat down both Naomi and Becky Lynch. Later on, the villainous trio crashed the title match and attacked Natalya at ringside before entering the ring and beating down the champion, Charlotte! In just two days, we saw five NXT women promoted, and two of them made their NXT farewells on this past Wednesday's post-Takeover edition, as Ruby Riot defeated Sonya Deville in a grudge match.
Thursday's Thanksgiving Impact featured the annual Turkey Bowl match, a five-on-five affair that included Allie and Laurel Van Ness on opposite sides–with Allie on the winning side. During the program, the Knockouts Championship tournament was promoted, and among the six women who will participate in the round robin is five-time Knockouts Champion Madison Rayne. Madison is a household name in Impact Wrestling; she began all the way back in 2009 as part of The Beautiful People, and it was within months that she won the first of her five Knockouts Championships. Her last title run came in early 2014, and she spent a good bit of the rest of her Impact career as part of the Beautiful People reunion with Angelina Love and Velvet Sky before leaving last year. Madison is also the real-life wife of Impact announcer Josh Mathews. The tournament will consist of a pair of three-way matches, with the two winners facing off for the title. Madison will compete against Laurel Van Ness and KC Spinelli in one match, while the other match will see Sienna, Rosemary, and Allie face each other.
So back to the NXT call-ups. As a result of the actions on Monday and Tuesday, four women (Paige, Ruby, Liv, and Sarah) turned heel, while Mandy and Sonya were already villainesses in NXT. I myself am elated that Liv is a heel, as I've wanted her and/or Aliyah to turn villainous for some time now. I've also wanted Alexa as a babyface again, and I think we'll have that after what happened. Now, we as women's wrestling fans don't tend to look gift horses in the mouth, but we have to ask the million dollar question. Why the call-ups? A report stated that Vince felt that the Women's Division had been stale, and these call-ups have certainly spiced things up! And now for another million dollar question. Will this lead to the first ever Women's Royal Rumble Match? A report on that stated that WWE not only has that been discussed, it's expected to be announced. A Women's Royal Rumble would be absolutely epic! The Women Superstars Uncensored promotion had the Uncensored Rumble match, which was similar to the Royal Rumble. Now I'm not expecting 30 women in the match; 20 or 25 will do, with a few NXT guest appearances entering.
In other news, it was announced this past week that Becky Lynch will be featured in the upcoming sixth installment of The Marine, which is titled, The Marine 6: Close Quarters. The Miz will reprise his role as Jake Carter for the fourth time, and the film will also star WWE Hall of Famer Shawn Michaels as fellow marine Luke Trapper. The plot line has Miz and HBK's characters dealing with a gang of international criminals, who have held a young girl captive. Becky's character has not been revealed, though I have a sinking feeling she'll be a villainess in the film. Becky joins the long list of female WWE stars who have appeared in WWE Studios' films; a list that includes Summer Rae, Paige, Maryse, and Naomi. She'll be the second of the Horsewomen to appear in a film; Charlotte's appearance in Psych: The Movie will air on December 7. Filming on Marine 6 is set to begin on Monday.
A new week begins with the fallout from the fallout, the aftermath of the NXT call-ups and Paige's return. Speaking of NXT, Kairi Sane will face off against Peyton Royce, and the Knockouts Championship tournament will begin! Until next week!