Women's Wrestling Wrap-Up
Welcome to the latest edition of the Women's Wrestling Wrap-Up, which recaps everything in women's wrestling in the past week, beginning with Monday's Raw.
Raw featured a double dose of women's action, as Sasha Banks and Bayley faced off against each other, with both of them coming off singles defeats at the hands of Asuka. Bayley defeated Sasha in front of her home crowd in San Jose, after which both were laid out by the ominous Nia Jax. Later on, the other four Elimination Chamber combatants were in action, with Mandy Rose and Sonya Deville defeating Alexa Bliss and Mickie James, with the latter duo coming together after Alexa actually saved Mickie from Absolution.
Tuesday's SmackDown saw Charlotte defeat Sarah Logan in singles action, putting the SmackDown Women's Champion just 2/3 through her mission to go through the entire Riott Squad. The main story came later that evening in the Mixed Match Challenge, as Rusev and Lana defeated Elias and Bayley, with Lana pinning Bayley for the win. Lana became emotional after the match, as this was her first victory on WWE's main roster. I myself just love the outright passion from Lana; she exudes it immensely.
Wednesday's NXT was main evented by a championship rematch between Ember Moon and Shayna Baszler, which was interrupted by Kairi Sane, who took down Shayna as payback for the attack that occurred in December. On the following evening's Impact, Rosemary defeated Hania in a grudge match, but Hania attempted a post-match attack following her defeat, only for the Demon Assassin to fight back. Meanwhile, Allie's search for her secret admirer led her to the psychotic Knockouts Champion, Laurel Van Ness, who popped out of a trunk like Chucky, only for Allie to take Laurel down with a box of chocolates! Yes, you read that right.
This week also included the first match of the Women of Honor Tournament, the 16-woman round robin that will crown the first ever Women of Honor Champion. That match featured Mandy Leon facing off against the former five-time Impact Knockouts Champion, Madison Rayne, with Mandy emerging victorious. It's no secret that Mandy is my fave in the WOH Division, and she's among the favorites to survive the tournament as champion. I also hope that this tournament features a heel turn from Mandy, something I've wanted for a long while.
Monday's Raw also featured the announcement that Ivory will be inducted into the WWE Hall of Fame this WrestleMania Weekend. Ivory is known as one of the trailblazers in women's wrestling, having already had an established career before joining the then-named World Wrestling Federation in 1999. Within months, Ivory captured her first Women's Championship, and later became a brash and arrogant villainess in her feud with Tori entering SummerSlam. Ivory added two more title reigns, while also beginning her most known role as a member of the villainous Right to Censor faction in 2000. The faction disbanded weeks after WrestleMania in 2001, leaving Ivory to return to her previous heel persona, which included aligning with Alliance women Torrie Wilson and Stacy Keibler against the WWF's female stars, and also becoming a trainer on Tough Enough. After various sporadic appearances, Ivory left WWE in 2005.
Is Lacey Evans ditching her "Lady of NXT" gimmick? This photo appears to show exactly that. At the event, Chad Lail (the former Gunner in Impact Wrestling) defeated SaNiTy's Killian Dain via DQ, after which Lacey arrived with Steve Cutler and Wesley Blake (the latter a former NXT Tag Team Champion with Buddy Murphy) and attacked both Dain and Alexander Wolfe. It appears that the four of them are part of a newly formed faction, which would be military based, as both Lacey and Lail are former soldiers. Lacey had a different look, donning braids and camo shorts, a far cry from her pin-up look. It's fitting that they went after SaNiTy, as Lacey was defeated by Nikki Cross on the post-Takeover NXT. Live events are used to test out new gimmicks, so time will tell if Lacey's villainous militia-like character will stick and she'll be part of this faction on NXT TV. If not, we'll see her back as the arrogant Lady of NXT.
A new week begins with the final Raw before the Elimination Chamber PPV, with both Raw and SD featuring six-woman tag team matches. Until next week!
3 Impacts From Impact
Following a surprise return and title change that ended one edition of Impact, what topped that on the following week? Who delivered the best moments? Here are my 3 Impacts From Impact:
First off, I have to mention the shocking news from some time ago that Jeremy Borash left Impact after being for the company since day one. This past Thursday's Impact was the first without JB, and regarding commentary, former X Division Champion Sonjay Dutt joined Josh Mathews at the table. I honestly don't expect Sonjay to be a permanent announcer with Josh, but if so, it'll be cool to hear him on commentary on Impact every week. If not, I and others can only wonder who will join Josh permanently on commentary.
It looks like Allie has a secret admirer, which is interesting considering that she's with Braxton Sutter (both in real life and especially on screen). It was during a backstage segment with Allie and Kiera Hogan that the former received a letter from someone claiming to be her secret admirer. Now, this could be what brings Taya back; as she could be the "admirer" and attack Allie. It would be similar to one of Sasha Banks' earliest angles from NXT, where she was receiving notes from an admirer, only for the admirer to be revealed as a jealous Audrey Marie, who attacked her. Should be interesting to see where this goes.
Johnny Impact won his way back in the World Title picture, as he defeated Moose, Ethan Carter III, and Alberto El Patron in the main event. Johnny was the main pursuer for Eli Drake when he held the title, and now he's back in the hunt and could be going against Austin Aries. The next Impact will have Eli getting his rematch, but Johnny will be first in line after the dust has settled. Johnny pinned EC3, who vowed to become champion for the third time.
Those are my 3 Impacts From Impact! Until next time!
Women's Wrestling Wrap-Up
Welcome to the latest edition of the Women's Wrestling Wrap-Up, which recaps everything in women's wrestling in the past week, beginning with Monday's Raw.
With WWE entering the brief month of February, this past Monday's Raw revealed the five challengers in WWE's very first Women's Elimination Chamber. We knew that Alexa Bliss (despite her attempted protests) will be defending inside the Chamber; that was announced the day after the Rumble. Her five challengers are Mickie James, Sasha Banks, Bayley, Mandy Rose, and Sonya Deville. This left many (myself especially) asking, "What about Nia Jax?!" Nia will be facing Asuka at the event, and if she wins, she'll have an opportunity at the Raw Women's Championship. As for Raw's in-ring action, Bayley was defeated by Asuka, and Nia defeated an enhancement talent, while also proclaiming that she'll defeat Asuka.
Tuesday's SmackDown saw Charlotte defeat Liv Morgan, while revealing her plans to take down the Riott Squad one-by-one. Speaking of Mandy Rose, she made an impression as Goldust's partner in the Mixed Match Challenge, but they were defeated by Jimmy Uso and Naomi. They were the first SD duo to actually win a MMC match; the other three matches were won by Raw teams. Rusev and Lana came out and proclaimed themselves as the top married team in WWE, and they stated that they'll prove it when they face Bayley and Elias in Week 5.
On NXT, Shayna Baszler continued making her case for the NXT Women's Championship, while Candice LeRae again followed the words of the late Tammy Wynette, and stood by her man, Johnny Gargano, as he was confronted by Andrade "Cien" Almas and Zelina Vega. As for in-ring action, Bianca BelAir won her match against an enhancement talent, and in near record time. The following evening's Impact saw Kiera Hogan face Laurel Van Ness again, this time for the title, but with Laurel winning. Hania defeated Amber Nova in singles action, and she was taken down by Rosemary.
This past Saturday, Celeste Bonin (the former Kaitlyn in WWE) competed in her first match since January of 2014, doing so at the Florida-based Coastal Championship Wrestling promotion. At their Breaking Chains event, Celeste was introduced under her real name and competed in the main event against Rachael Ellering, who is one of the names from the Mae Young Classic. Celeste received "You still got it!" chants from the crowd, and as the match progressed, Rachael adopted a bit of a vicious heel persona; mainly being portrayed as someone who didn't want to be upstaged by Celeste. The former Divas Champion emerged victorious with a spear, but not before she put Rachael through a table!
This was the week for former WWE stars to make impacts, as Tenille Dashwood (the former Emma) made her Ring of Honor debut and teamed with Mandy Leon in a winning effort against Stacy Shadows and Kelly Klein. Tenille was announced as the final entrant in the highly anticipated Women of Honor Championship tournament, with Stacy Shadows being her first round opponent. Mandy will face off against Impact Wrestling Knockout Madison Rayne, and Kelly Klein will compete against Bonesaw Brooks.
Back to Nia Jax. Many of us expected Nia to be in the first Women's Chamber Match; after all, it was made for her. Nia stands at 6′ and weighs about 250, so she can definitely take bumps in that Chamber. Plus, Nia has clearly been underutilized in the near three years she's been in WWE, having only received two PPV title shots since her main roster call-up. Now according to reports, there are rumors that Nia actually will challenge for the Raw title at WrestleMania, with those same reports stating that Asuka will jump ship and go after Charlotte and the SD title. As for Ronda Rousey, there are still reported plans for her and Stephanie McMahon to face each other in a mixed tag at WM, with Ronda's partner (hopefully) being The Rock.
A new week begins with Raw and the countdown to the Elimination Chamber PPV continuing on! Until next week!
3 Impacts From Impact
A week removed from Genesis, but the surprises continued on Impact! Who had delivered the biggest shocker of the evening? Here are my 3 Impacts From Impact:
The biggest impact came as Eli Drake and Chris Adonis were celebrating the former's reign as World Champion. Just as Eli referred to himself as the greatest man that ever lived, out came the return of someone who continuously refers to himself as such: Austin Aries. The former multiple time champion, as well as the man who created Option C, returned to Impact to challenge Eli to a match for the title. Eli refused, but accepted after ambushing Aries, figuring that it would be easy pickings after the attack. However, Aries not only fought valiantly, he delivered the Brain Buster to Eli and won the World Title! Eli Drake won the title in a battle royal and survived Petey Williams, Johnny Impact, and Alberto El Patron for months, but Austin Aries was too much for him. Now that A-Double has the title again, the Impact Zone just got more interesting.
Before A-Double's return, we received a debut in the form of the diminutive Kiera Hogan, who faced off against Knockouts Champion Laurel Van Ness. Kiera is known in the indy circuit; having competed in promotions such as Shine Wrestling, Queens of Combat (where Laurel reigns as one-half of the tag champs), and Women Superstars Uncensored. Meanwhile, Laurel was a week removed from her successful title defense against Allie, who would later get the last laugh and cause a distraction that led to Kiera–all 4'11" of her–defeating Laurel in non-title action.
For months, LAX and oVe engaged in a bitter feud over tag team supremacy, and it all came to a head in that Barbed Wire Massacre, which LAX won. The two teams again met face-to-face, this time it was a verbal encounter, which ended with an unlikely duo getting involved. That duo was none other than former X Division Champion Trevor Lee and his cohort Caleb Konley, who assaulted LAX after oVe walked off. It looks like LAX has new foes for their tag titles, and it was Lee who stated to Konley earlier in the program that they needed to do something to stand out. They did just that!
Those are my 3 Impacts From Impact! Until next time!
Women's Wrestling Wrap-Up
Welcome to the latest edition of the Women's Wrestling Wrap-Up, which recaps everything in women's wrestling in the past week, beginning with Monday's Raw.
Fresh off a spectacular Royal Rumble event, Raw featured yet another historic announcement from Stephanie McMahon:  for the first time ever, there will be a Women's Elimination Chamber match! The Elimination Chamber PPV will take place on February 25 and one of the Chamber matches will feature Alexa Bliss defending the Raw Women's Championship against five different opponents inside 10 tons of steel! One woman who will not compete inside the Chamber is Asuka, who won the first ever Women's Royal Rumble. She was later challenged by Sasha Banks, who entered at #1 and lasted the longest, and that resulted in a one-on-one battle which Asuka won via submission.
On SmackDown, the blue brand's champion, Charlotte Flair, ended up confronted by the Riott Squad, who beat down Charlotte inside the ring. At that moment, Carmella appeared and attempted to cash in her MITB briefcase that she had been holding on to for nearly eight months; however, Charlotte still managed to regain her composure, leading to Carmella escaping with her case intact. The post-Takeover NXT featured the evil Lacey Evans facing off against Nikki Cross in a match won by SAniTy's right-hand woman, and Impact Wrestling featured the debuting Kiera Hogan defeating Laurel Van Ness in non-title action. On Main Event, Bayley defeated Sonya Deville.
Impact Wrestling lost their third Knockout this year and it's barely February. It was announced this past Wednesday that Ava Storie departed from the promotion after just 10 months as a Knockout. She signed with Impact last March and competed as Brandi Lauren and Kayci Quinn before receiving her more permanent Ava Storie name. Ava participated at the fifth Knockouts Knockdown event and was defeated by Angelina Love, and later on, Ava appeared on Impact as a villainous challenger for Christina Von Eerie's GFW Women's Championship. One of her few victories came in October when she defeated Amber Nova, but Ava was mostly relegated to appearances on Xplosion. Ava's departure follows the release of Laurel Van Ness and the firing of Hania, all taking place in January.
It was most recently reported that Rosemary suffered a knee injury at AAW's Chaos event in Illinois. At the event, former Knockout Jessicka Havok defended the Women's Championship against Rosemary, and the injury occurred during a kicking exchange between the two. A quick finish happened later, and according to reports, Rosemary couldn't put weight on her knee. No word on how long she'll be out for, but this has to be devastating for the Demon Assassin, as she had pretty much just come back from a broken arm that she suffered at the hands of a shooting Sexy Star.
A new week begins with the continuation of the Elimination Chamber build-up on Raw, where we should hopefully find out who Alexa Bliss' Chamber opponents will be. Until next week!
3 Impacts From Impact (Genesis Edition)
Genesis has come and gone, and so many memorable moments took place! But what were the most memorable? Who made the biggest impression? Here are my 3 Impacts From Impact:
Perhaps the best moment of Genesis was Dan Lambert getting what was coming to him, and even better, it came from a shocking source! Genesis featured the grudge match between Moose and Lashley, which featured KM attempting to help the latter on numerous occasions. Lashley flatly did not want KM to interfere, as it had been clear that he wasn't happy with Lambert's constant promoting of KM as of late. In the end, Lashley was defeated by Moose, and after the match, Lambert actually chewed out Lashley; putting all the blame on him. Lashley had enough and speared KM, and then tossed Lambert in the ring, where both he and Moose worked together to demolish him! So it looks like Lashley is free from Lambert, and the aftermath of this should be very interesting!
At long last, Matt Sydal captured the Impact Grand Championship from Ethan Carter III! Sydal had been saying that without the rounds and judges, he could beat EC3 for the title, and he did just that, while also putting an end to EC3's claims that Sydal is a choke artist. Of course, as we've seen this past weekend, it worked out well for both men. Not only is Sydal the Grand Champion, but EC3 is part of WWE, as he was featured in Philadelphia at NXT Takeover!
Genesis ended with the three way cage match main event between Eli Drake, Johnny Impact, and Alberto El Patron. Two months worth of build and bad blood came to a head in this bout, and it is often said that cage matches are meant to prevent interference. However, that statement is always disproven, as Chris Adonis managed to help Eli retain his title. With both Eli and Johnny climbing out, Johnny ended up caught by Adonis, while Eli landed feet first on the floor. Adonis kept Johnny from touching the ground, ensuring the victory for Eli Drake. One has to believe that Eli is now officially done with Johnny and Alberto, and time will tell who will be next to go after the title.
Those are my 3 Impacts From Impact! Until next time!
Women's Wrestling Wrap-Up
Welcome to the latest edition of the Women's Wrestling Wrap-Up, which recaps everything in women's wrestling in the past week, beginning with Monday's Raw.
A double dose of women's action took place on Raw, first the Asuka/Nia Jax did not end well for the latter, as Nia hurt her left ankle at the tail end, giving Asuka the victory. It appears to be a work, as a real injury would have been reported online. Later on, Sonya Deville represented Absolution very well, as she defeated Sasha Banks one-on-one. Paige, after the news that her in-ring career is over due to her injury, was at ringside with Mandy Rose in Sonya's corner. On SmackDown, The Riott Squad defeated Charlotte, Becky Lynch, and Naomi in six-woman tag team action; the first time all six parties combated in the ring since the Squad's debut.
After SmackDown, the Mixed Match Challenge debuted, and the first match featured Sasha Banks and Finn Balor defeating Shinsuke Nakamura and Natalya. The MMC is a 12 team tournament with all of the participating teams competing for charity, and the pairings are made at random. Also, WWE Hall of Famer Beth Phoenix participates on commentary with Michael Cole and Corey Graves. On NXT, Lacey Evans defeated Aliyah and finally cemented her long dormant heel persona with a promo bashing the women's division. She was cut off when Shayna Baszler appeared and assaulted Aliyah, which led to Ember Moon coming out. After that, the challenge was made by the champion, and it's official, Ember Moon will defend the NXT Women's Championship against Shayna Baszler at NXT Takeover: Philadelphia.
The following evening's Impact Wrestling featured Rosemary defeating KC Spinelli in singles action, and after her victory, she staked her claim to the Knockouts Championship; stating that she would go after whoever wins between Laurel Van Ness and Allie. At that moment, Hania emerged from the crowd and delivered a vicious assault to Rosemary, doing so both in and out of the ring. As for the title contest, that's set for this upcoming Thursday's Genesis special.
Now more on Hania. Pretty much everyone has read the news, so I can safely post this. Hania's villainous Impact debut was taped in November 2017; in fact it was the last day of those tapings in Ottawa following Bound For Glory. Under 12 hours before her debut aired on TV, it was announced that Hania was fired from Impact Wrestling; mainly due to the fact that she refused to put over talent–including refusing to lose to Su Yung in a 90-second squash match. Hania participated in the last batch of TV tapings, so she'll be seen on Impact television for the next couple of months.
Are we finally going to see Stephanie McMahon and Ronda Rousey face each other in a WWE ring? Online reports have stated that WWE plans to have Stephanie compete at WrestleMania on April 8, and Ronda is booked to be her opponent. One proposed match has Ronda squashing Stephanie in a brief match, but the powers that be are apparently planning to pair Ronda with Braun Strowman against Stephanie and Triple H. It would be the continuation of Ronda and Stephanie's confrontation at WrestleMania 32, and it would also put Ronda in a babyface role, despite being a heel "character" in UFC. Ronda has been heavily rumored as a participant in the Women's Royal Rumble, and there have been plans for her to face Charlotte Flair in a main event PPV match, which would put Ronda in her familiar villainous role. Of course, the most rumored and anticipated match has been the Horsewomen vs Horsewomen contest, with Charlotte, Becky Lynch, Sasha Banks, and Bayley competing against the evil Ronda and her cohorts, Jessamyn Duke, Marina Shafir, and the already signed Shayna Baszler. It was reported that the match is off the table and has been for two weeks.
A new week begins with the epic Raw 25; the 25th Anniversary of Raw. Among the women appearing:  Trish Stratus, Jacqueline, Michelle McCool, and the Bellas, among others. It's also the final countdown for the Rumble, and also includes the Knockouts Championship contest at Genesis and Ember vs Shayna at Takeover! Until next week!
Women's Wrestling Wrap-Up
Welcome to the very first Women's Wrestling Wrap-Up of 2018; recapping everything in women's wrestling in the past week, beginning with Monday's Raw.
The first Raw of 2018 kicked off with revealed details about the first ever Women's Royal Rumble! Raw GM Kurt Angle announced that the Women's Rumble will be exactly like the Men's Rumble: 30 participants, over the top rope elimination only with both feet touching the floor (the HBK rule), and the winner gets a title opportunity at WrestleMania! In what could be a WrestleMania preview, Asuka defeated Raw Women's Champion Alexa Bliss via submission. On SmackDown, The Riott Squad defeated the reunited Welcoming Committee (Natalya, Tamina, and Carmella), and were later confronted by not only Charlotte Flair and Naomi, but the returning Becky Lynch, fresh off filming The Marine 6: Close Quarters. NXT was a year in review special, and Thursday's Impact saw Allie's interview interrupted by the evil Laurel Van Ness, who attacked Allie to build up their upcoming Knockouts Championship battle.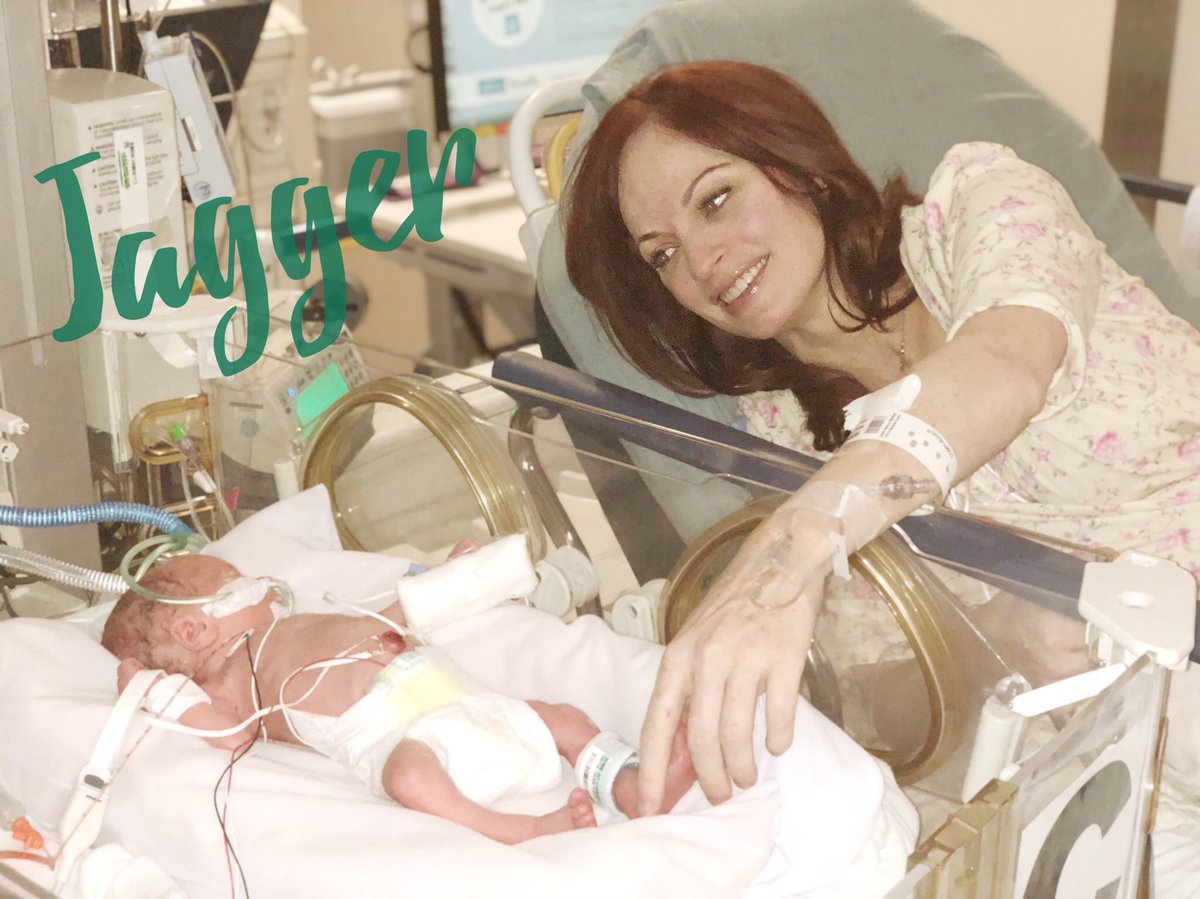 Many, many congratulations go to Christy Hemme, who gave birth to quadruplets this past Saturday! The former WWE Diva Search winner and Impact Wrestling Knockout announced her huge pregnancy last summer, along with revealing the genders of the babies: three boys and one girl. The quadruplets were born three years to the day after the birth of her first daughter, Charlie Rose. Christy is not the only Diva Search alum who will be giving birth this year, as Maryse and Maria are both expecting as well.
A New Year's resolution I plan on keeping is to get back on track with my women's wrestling DVD collection. I ordered and watched Queens of Combat 19 on DVD, and later this month, the North Carolina-based promotion will be back in action with a doubleheader set to take place on the 20th. Part of the event will feature Su Yung defending the Queens of Combat Championship against promotion regular Tessa Blanchard, while reigning tag champs Chelsea Green (Impact's Laurel Van Ness) and Taeler Hendrix will be in action. The events will serve as the 20th and 21st shows, and will be released on separate DVDs.
A new week begins with Raw, with the countdown to the Rumble continuing! Until next week!
Women's Wrestling Wrap-Up
Welcome to the latest edition of the Women's Wrestling Wrap-Up, which recaps everything in women's wrestling in the past week, beginning with Monday's Raw.
For the first time ever, Raw aired live on Christmas Day, and it featured Absolution defeating Mickie James, Sasha Banks, and Bayley in a six-woman tag team match. Meanwhile, Alexa Bliss' promo was interrupted by the one and only Empress of Tomorrow, Asuka, who declared her entry into the Women's Royal Rumble–after which she delivered a swift kick to Alexa. On the following night's SmackDown, Ruby Riott made her own declaration for the Rumble, and later defeated Naomi in a brief match-up. After that, the Riott Squad went after Naomi and the incoming Charlotte, which led to a brawl that later included Natalya, Carmella, Lana, and Tamina. In a video exclusive, Natalya announced that she, too, will enter the Women's Rumble.
The final NXT of 2017 featured Ember Moon successfully defending her NXT Women's Championship against Absolution's Sonya Deville, only for Mae Young Classic winner Kairi Sane to appear and humorously set her sights on Ember's title. However, Shayna Baszler (the tournament's runner up) made her appearance and attacked Sane with a vicious submission; clear revenge over her loss to Sane in the MYC finals. So with that, 2017 is over, but let's look at what a year it was for women's wrestling.
To say 2017 was a huge year for women's wrestling would be an understatement. WWE fans were treated to the return of Mickie James, fans of Impact Wrestling saw a legendary farewell from Gail Kim, and the women of NXT and Lucha Underground continue to show out, as well as the Women of Honor. So much history was made as well. The first ever Women's Money In the Bank ladder match took place, and we even received a rematch of that same bout on free television! This past August and September gave us the Mae Young Classic; 32 women from all over the world competing on the grand stage. At long last, the Women of Honor will have a championship to fight for, and the year was capped off with the announcement of the first-ever Women's Royal Rumble. And even with all of that, I have a feeling that 2018 will somehow top the landmark moments of 2017.
A new week (and year) starts with Raw and will also include the first Impact of 2018, as Laurel Van Ness defends her newly won Knockouts Championship against Allie! Until next week! Happy New Year!
3 Impacts From Impact
An absolutely epic Impact is in the books to end 2017! Who had the biggest breakout of the evening? Here are my 3 Impacts From Impact:
The evening ended with Laurel Van Ness reaching the top of the mountain in the Knockouts Division, as she defeated Rosemary in the finals of the Knockouts Championship tournament to capture the title for the very first time! Laurel has had a very interesting tenure in Impact, but her 2017 has been off the charts. She thought she had the man she wanted in Braxton Sutter, but he was in love with Allie. Laurel Van Ness became Laurel Hot Mess for the longest time, but it would be Grado who brought her back to normal. They were set to be wed so Grado could stay in the US, but Grado found out that Laurel's Canadian, so that ended. Laurel went back to insane behavior, which included a heel turn and attack towards Grado at Bound For Glory. The title caps off an amazing Impact tenure and an amazing last few years since Tough Enough. It is a well deserved nod for Laurel.
Before a new champion was crowned, a top contender for the title had to be decided. Allie, KC Spinelli, Madison Rayne, and Sienna all clashed for a shot at the championship to kick off Impact, and after the dust was settled, it would be the immensely popular Allie who emerged victorious; pinning Sienna to get the victory. I had already mentioned the history between Allie and Laurel Van Ness, and now, these two women will face each other for the Knockouts Championship–a title Allie held before. When will this match take place? It will happen on the very first Impact of 2018.
Also taking place on the first Impact of 2018 is a Career vs Career match between Dan Lambert and James Storm, a match that was made following Lambert and Lashley's victory over Moose and Storm on the previous week. The two sides confronted each other in the ring, with Storm wanting Lambert one-on-one. Lambert decided to make things interesting, beginning with referring to Storm as the face of Impact due to him being there since day one. However, Lambert stated that Storm's tenure is the very reason why he has to defeat him, and he challenged Storm to put his career on the line. Storm did the same with Lambert, and the stipulations are as follows. If Lambert wins, Storm's career is over. If Storm wins, American Top Team can never return to the Impact Zone again.
Those are my 3 Impacts From Impact, and it will be the last Impact review of the year. The final two Thursdays of 2017 will be a two-part Year in Review edition of Impact, with the next new show airing on January 4! So until then!