UFC Fights to Make for 2018
Although Dana White would tell you otherwise, 2017 seems like a year in which the UFC struggled. We won't ever see their financial statements and their overall net profit, but from a fan's perspective, they failed to deliver on a lot of different levels. The final UFC PPV event in 2017 was headlined by Cris "Cyborg" Justino and Holly Holm for the women's featherweight title. It's important to note that there have only been three women's featherweight fights in UFC history, all 3 being title fights. Holm initially lost the inaugural crown to Germaine de Randamie, who was stripped of the title when she refused to fight Cyborg. Cyborg was then matched up with Tonya Evinger on late notice after Megan Anderson was pulled from the fight, who she utterly destroyed on her way to a UFC title that has helped solidify her place at the top of WMMA. The rest of the main card featured some up-and-comers, some seasoned vets, and a co-main event that saw Russian fan favorite Khabib Nurmagomedov take a one-sided decision from Edson Barboza. The card from top to bottom was pretty weak. Carlos Condit's long-awaited return was halted by takedowns from Neil Magny, John Lineker was forced to pull out from his fight with top contender Jimmie Rivera on short notice. The main event was only booked about 6 weeks in advance of the fight card, proof that the UFC was scrambling to find a main event worthy of fans' money. That's kind of the story of 2017, and even some events that have been scheduled for 2018 thus far. By comparison, the last two PPV events of 2015 and 2016 featured superstars such as Conor McGregor, Chris Weidman, Dominick Cruz and Ronda Rousey. Dana White said that the UFC will go on without Conor McGregor and they have a ton of fighters from different continents right now that could help them replace the superstar. With that in mind, here are some fights that the UFC should waste no time in booking, or should look to book in the near future.
Conor McGregor seems to think he's in control and calling the shots, it's time for the UFC to remind him that they ultimately do that and book this one for the title after they strip McGregor.
Demetrious Johnson vs. TJ Dillashaw
This fight is already in the works according to everyone involved. TJ Dillashaw, after claiming the bantamweight title for the second time at UFC 217, called out "Mighty Mouse" in his post-fight interview and press conference. Although he's yet to defend the title, the bantamweight division is one that can be put on hold due to some marquee match-ups that didn't take place. At the top you've got former Champions Cody Garbrandt and Dominick Cruz, and top contenders John Lineker and Jimmie Rivera. Rivera and Cruz were scheduled to meet this past weekend at UFC 219, but Cruz got injured, which shouldn't come as much of a surprise to anyone, while Rivera was unable to find a late replacement. That match-up should be rescheduled while Garbrandt is scheduled to fight Lineker, in a fight sure to produce fireworks between two guys who love to punch. Dillashaw insists on going down to featherweight to challenge for that title, but bantamweight is where this fight should take place, and for a couple of different reasons. First, Mighty Mouse used to compete in the division before flyweight was added as an official weight class in the UFC. Second, Mighty Mouse deserves an opportunity to get a chance at a second title much more than Dillashaw does. Lastly, Dillashaw has never competed at flyweight and there's no sense in taking a chance cutting the extra weight. Book this fight ASAP and do it for the bantamweight title, allowing Mighty Mouse to make history once again. This is also the biggest fight of Johnson's career and the only fight with him that could sell to the masses.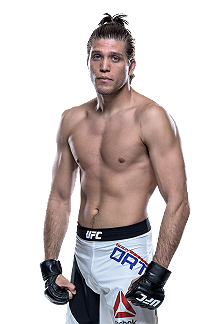 Brian Ortega vs. Chan Sung Jung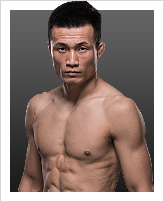 I know this fight may not make sense rankings-wise, and I also know that "The Korean Zombie" has only had one fight in the UFC in the last 4+ years. However, he looked good in his return, a first-round knockout of longtime contender Dennis Bermudez. A fight with Brian Ortega while Max Holloway and Frankie Edgar fight for the title makes sense from a fun match-up standpoint. Both guys put on exciting fights, both guys are well-versed in all aspects of MMA and it could produce the next title challenger in Ortega, who may already have stamped his ticket with a second-round submission of Cub Swanson. I also think Frankie Edgar has the best chance to beat Max Holloway in the division, and if Frankie does win, Max certainly deserves a rematch. This fight shouldn't be billed as a number one contender's fight but if Ortega wins, he should definitely get the next title shot, while Jung would still find himself another fight away. This is also a fight capable of being a co-main event on a big PPV event or a five-round headliner on free TV or fight pass, especially on a different continent.
Tony Ferguson vs. Khabib Nurmagomedov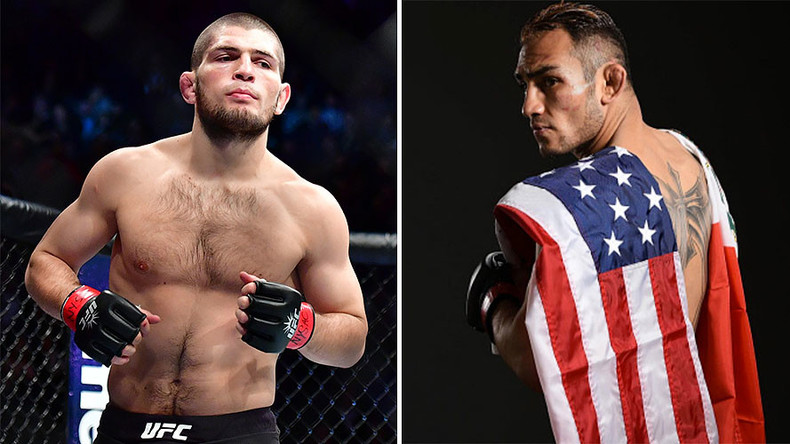 This fight should also be booked very soon, and it should be for the lightweight title, not the interim title. It's obvious at this point that the only way Conor McGregor is going to return is if he gets the itch to fight again. Let the two best lightweights in the world today fight for the rightful throne, and let McGregor take on the winner should he feel the desire to fight again. He's held up one of the most stacked divisions in the UFC for 14 months and counting now, it's time to move on without him. This fight has been booked and canceled three times already so hopefully the fourth time is a charm. Khabib left the Octagon unscathed on Saturday and should be able to fight again relatively quickly. Khabib put the whole division on notice with his performance this past weekend and Tony Ferguson seems like the only fighter with the skillset to potentially give him problems inside of the Octagon. With his weight seemingly under control, there's no better time than now to book this fight and let these two settle their differences in the Octagon. This fight could headline a PPV with a weak main card and still produce big numbers with their followings. Conor McGregor seems to think he's in control and calling the shots, it's time for the UFC to remind him that they ultimately do that and book this one for the title after they strip McGregor. I'm not convinced that will happen, but it should.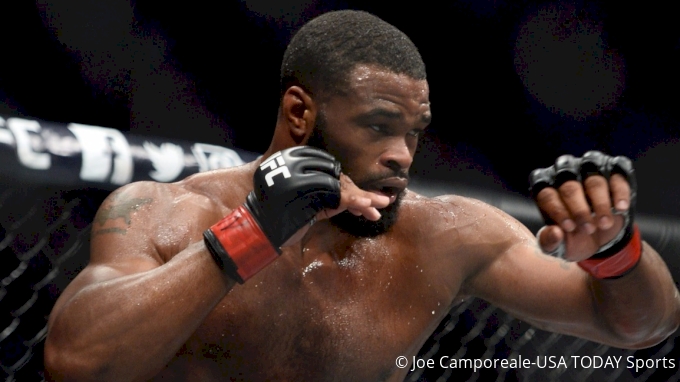 Tyron Woodley vs. Rafael dos Anjos
Tyron Woodley hinted at big news coming soon this past week on UFC Tonight. There are rumors circulating that him and Colby Covington could serve as coaches on the upcoming season of The Ultimate Fighter before meeting in the Octagon. However, dos Anjos is much more deserving of a title shot and Colby Covington simply doesn't have a big enough name to make that a can't-miss fight. Dos Anjos is a former lightweight Champion and is coming off impressive victories, a first-round submission over Neil Magny and a complete shutdown of former welterweight king Robbie Lawler. Covington is a good grappler, but we saw Woodley able to stop the takedowns of Demian Maia and it's hard to envision Covington having much more success than Maia. Dos Anjos, on the other hand, has good striking and uses that to blend in his takedowns and has solid BJJ skills on the ground. From a stylistic standpoint, dos Anjos could present unique challenges for Woodley, ones he hasn't seen yet in his reign as Champion. He's yet to defend his title against someone who was willing to bring the fight to him at any cost and try to apply pressure. This is the fight to make at welterweight and could also headline a PPV or co-main a big PPV card.
Cain Velasquez vs. Alistair Overeem
This fight is a dream matchup for a lot of people and it's all contingent on Cain being healthy, and that's a big if. He hasn't fought since UFC 200 when he dismantled Travis Browne with strikes in the first round. Since then, he was booked for a rematch with Fabricio Werdum, only to be pulled from the fight by the State Athletic Commission, cited for being unfit to fight. He's battled injuries throughout his entire career and experienced long layoffs multiple times. For that reason, he shouldn't be matched up with the winner of the UFC 220 showdown between Stipe Miocic and Francis Ngannou. He's competed just twice in the last 4+ years but he's shown that, when healthy, he might be the greatest heavyweight fighter in history. His wrestling, power and cardio make him a nightmare matchup for anyone on the roster. Overeem is fresh off a knockout loss to title challenger Francis Ngannou and will need some time to let his wounds heal. This fight is a big matchup between two of the biggest names in heavyweight history and would be a solid addition to any PPV this year as a co-main event.
Cris Cyborg vs. Amanda Nunes
Some may say it's too early for a super fight between women's Champions, but there's no better time to book it than now. Cyborg is a big name with her striking abilities and marketability as a dominant Champion, while Nunes' stock is also on the rise after finishing Ronda Rousey and beating Valentia Shevchenko again. The only fighter in the top-5 of the women's bantamweight division rankings, according to UFC.com, who isn't coming off a loss is Germaine de Randamie. There were rumors of a title fight between Nunes and Raquel Pennington, but she was recently injured in a car accident and is out of the fight business for the immediate future. With all of that said, Nunes is the biggest name that could fight Cyborg, while de Randamie has made it clear she doesn't want to fight her. This fight should take place at a catchweight or at featherweight without a title on the line. While the women's featherweight division waits for more contenders, let these two go to war in the Octagon and crown the winner the best female fighter on the planet.
UFC 219 Predictions
UFC 219 takes place Saturday, December 30, 2017 at the T-Mobile Arena in Las Vegas, NV. The main card will start at 10 PM EST on Pay-Per-View and will feature a main event title fight between reigning Champion Cris Cyborg vs. Holly Holm for the women's featherweight title. The co-main will see longtime lightweight contender Khabib Nurmagomedov putting his undefeated streak on the line against one of the most dangerous strikers in all of MMA, Edson Barboza. The third fight on the card will see rising contender Cynthia Calvillo against former strawweight Champion Carla Esparaza in a fight with title ramifications on the line. The second fight on the card will see former interim welterweight Champion Carlos Condit make his long-awaited return to the Octagon to square off against the constantly-evolving Neil Magny. The main card opens up with a match-up between two young prospects in Marc Diakiese and Dan Hooker in a lightweight match-up that could net the winner a top-15 opponent. The final event of 2017 should be a good and violent one. It will crown Cyborg as the baddest woman on the planet or Holm as the first two-division women's Champion.
Daniel Hooker vs. Marc Diakiese
The opening fight on the main card looks to be Hooker vs. Diakiese with the last-minute cancellation of Lineker vs. Rivera. This fight should be entertaining to say the least. Hooker went 3-3 as a featherweight in the UFC but had to be doing himself no favors cutting to 145 pounds while standing at 6 feet tall with a 75-inch reach. He looked re-invented as a lightweight in his most recent contest, a second-round KO over veteran Ross Pearson in June. Diakiese is coming off his first professional MMA loss as he dropped a split decision to Drakkar Klose in July. He had started off his career with 12 straight wins, 3 of which came in the UFC, with 7 of those being finishes. His flashy striking and blend of kicks and punches made him successful in BAMMA and he'll have good success in the UFC against guys who he can pressure. Hooker experienced mixed success at featherweight but may have found his permanent home at 155 pounds. Diakiese isn't much smaller though, as he will only give up 2 inches of height and reach on fight night. Diakiese uses inside leg kicks and spinning attacks to set up his vicious right hook and he's looked composed in the UFC thus far. Both guys are still young while Hooker has competed in almost twice as many fights professionally and has a lot more experience. Hooker isn't quite what I would consider a veteran while Diakiese is still young and untested. Hooker has the height and reach to give Diakiese problems and keep him on the outside, but he let Ross Pearson inside to land some big shots in their fight. Both guys will have their moments in this fight but Diakiese will use his power shots and timing to land enough for a knockdown or two en route to a unanimous decision win.
Carlos Condit vs. Neil Magny
Carlos Condit has lost back-to-back fights and 5 out of 7, yet still finds himself in the top-10 of a crowded welterweight division and may only be a couple wins from another shot at gold. Although most had him winning a decision against Robbie Lawler, he fell short in another big-time fight. His first fight back was against Demian Maia, where Maia was able to secure a takedown and choke him out in the first round. He gets no gimme fight from the UFC in his long-awaited return, as Neil Magny, who's stayed very active throughout his career, looks to finally break his gatekeeper status. Very rarely does Condit give up size and reach in the Octagon, but he'll do just do that on Saturday, as Magny stands at 6'3" and will boast a 4-inch reach advantage. Condit's Achilles heel has always been, and will always be, takedown defense. Magny was able to land some takedowns early on against Kelvin Gastelum, who's a much better wrestler than Condit. That is where he wants this fight. Although Condit isn't known for his one-punch knockout power, he's shown it before, and his combinations have proven lethal many times before. He has arguably the best arsenal of punches, kicks and knees in the division today. Magny has good striking but has never been able to utilize his reach advantage like we had hoped. This is a pick 'em fight for me. If this fight took place 3 years ago, I'd have no hesitation at all in picking Condit. The fact is, he's coming off 2 losses, the most recent a submission loss to Maia, and that was 16 months ago. The layoff will prove to be too much as Magny takes a close decision win.
Cynthia Calvillo vs. Carla Esparza
Cynthia Calvillo came out of nowhere and she's put together a nice, quiet 3-fight win streak in the UFC to begin her Octagon career. Despite her impressive resume, she's been matched up with some less-than-stellar competition thus far and gets a big jump up in it this weekend. Carla Esparza was crowned the inaugural strawweight Champion at the culmination of The Ultimate Fighter: Season 20, as she locked up a third-round submission over current Champion Rose Namajunas. Since that bout, she's gone 2-2, losing her belt in a one-sided TKO loss to former Champion Joanna Jedrzezjczyk and dropping a split decision to Randa Markos. Calvillo will own a 3-inch height and 2-inch reach advantage on fight night, and both competitors are comfortable wherever this fight takes place. Calvillo is 6-0 in her short MMA career, although she's the same age as the veteran Esparza at 30 years old. Both fighters are more than comfortable on the ground as well and that's likely where we will see this contest end up at some point. Once there, they both hunt for submissions and are quick to lock up a limb or neck if given the opportunity. This fight is your typical veteran-against-prospect matchup. In this case, I think it's a little too soon for Calvillo to prove she belongs in the upper echelon of the strawweight division. Esparza has a dominant win over the Champion already and she'll get closer to another opportunity with a decision win here.
Khabib Nurmagomedov vs. Edson Barboza
The co-main event of the UFC 219 card is the peoples' main card. Khabib has one of the biggest followings in all of MMA, boasting an impressive, undefeated record of 24-0 while claiming victories over Michael Johnson, Rafael dos Anjos and Gleison Tibau. His opponent, Edson Barboza, has put together a nice win streak of his own with 3 straight since dropping a submission loss to current interim Champion Tony Ferguson, a fight he was winning. Barboza has struggled against the truly elite of the lightweight division, losing to Donald Cerrone, Michael Johnson and Ferguson. This fight likely has only two outcomes: a Khabib smothering or another highlight-reel knockout for Barboza. It's hard to envision a striking clinic put on by Khabib and a Barboza grappling clinic is even less possible. Michael Johnson found great success on the feet against Khabib but ultimately couldn't stay on his feet and tapped to a third-round submission in their fight at UFC 205 last November. If Barboza can stay off his back for prolonged periods, he'll find an opening to end the undefeated streak of Khabib, but that's easier said than done. He's been able to ground every opponent thus far and aside from a quick, flash knockout, he'll put Barboza on his back and go to work. We've not seen Barboza's takedown defense as much in recent fights because he's primarily been paired up with strikers like himself. Khabib's history of inactivity and botched weight cuts has kept him from fighting in his prime. Still, he's one of the best lightweight fighters in history and could net himself a title shot, or interim title shot more likely, with a win here. He looks to be in fighting shape and if he is, I feel truly sorry for Edson Barboza. Assuming the Khabib that usually shows up does, he wins this fight via submission in the second round.
Cris Cyborg vs. Holly Holm
The main event of UFC 219 is a very interesting match-up for a lot of different reasons. We know what we've got with both fighters, but this fight could play out a lot of different ways. Holm will always be remembered for the fighter who killed Ronda Rousey, but if she's able to add a win against Cyborg, she may go down as the greatest female fighter in history, despite a couple of recent losses. Holm has found mixed success in the Octagon, mainly because she's been gun shy and content looking for openings on counters. Rousey came in reckless with her strikes and she was able to pick her apart easily. Cyborg looked much more composed and patients against Tonya Evinger in her most recent performance, a third-round TKO. That will be the key to this matchup. Both fighters are strikers with decent ground skills. I wouldn't be shocked to see Holm shoot for a takedown or look for a trip from the clinch just to avoid the power shots from Cyborg. Even so, this fight looks to take place on the feet for the most part. Cyborg has great boxing skills, but she doesn't blend in kicks much at all. Holm will be back pedaling a lot in this fight, similar to the strategy she employed against others. Cyborg is aggressive but not reckless, and there's a big difference. Holm has Greg Jackson in her corner and sticks to the game plan very well, although that's not always a good thing. While this is a very intriguing fight, the only way I see Holm winning is with a flash knockout against an overly-aggressive fighter. Cyborg will remain patient, pick her shots and find Holm's chin to knock her down and finish with strikes. Cyborg by third-round TKO is the pick.
MMA All Toughness Team
20 years from now, when MMA fanatics discuss MMA, there are a lot of fighters who will fall into the discussion for the greatest of all time. That's a debate in every sport that will live on forever with no unanimous winner. With MMA, it may be even more difficult than most mainstream sports, like basketball, football, hockey, etc. Guys like Michael Jordan, Tom Brady, Wayne Gretzky and many others will be discussed for decades and centuries to come. MMA, on the other hand, has never had the mainstream publicity that the other sports have had, making a GOAT discussion even more debated. Will people forget about Fedor Emelianenko's 9+ year undefeated streak in Pride and other smaller organizations or will it be a more widely-known figure like Georges St Pierre? There are a handful of MMA fighters who could make their claim to being the greatest of all time. However, most MMA fans watch the sport for the sheer violence and excitement that it produces. With that said, where do fighters like Robbie Lawler, who absorbed 219 strikes over the course of 25 minutes on Saturday night in a lopsided decision loss, find their place in history? For hardcore fans, he'll go down as one of the most popular of all time. For the common MMA fan who joined the party during Rousey and McGregor's runs, what does his legacy mean?
There are countless others before him who earned a reputation, not as a world-class fighter who put together win streaks that spanned years, but as a brawler who just wanted to get punched and return the favor. Roy Nelson is one of the names that comes to mind, who absorbed the most strikes in UFC history before being officially knocked out. Nelson may be remembered more for his physique, or lack thereof, than his fighting style. Still, he was incredibly durable in his early days in the UFC. He fought 12 times in a span of three years without suffering a KO/TKO loss. Heavyweights are often some of the most exciting fighters because at 265 pounds, one punch or kick, whether it lands clean or not, can alter the course of the fight and end it abruptly. Nelson fought against some of the hardest punchers the UFC has ever seen during that time. Junior Dos Santos, Mirko Cro Cop, Matt Mitrione, Stipe Miocic and Daniel Cormier all were unsuccessful in knocking out the durable fighter. He eventually succumbed to a standing knockout from knockout artist Mark Hunt in September of 2014 in their main event fight in Japan. Dan Henderson earned a reputation throughout his Hall of Fame career as one of the toughest fighters on the planet. He spent time in Pride, UFC and other smaller organizations, a professional MMA career that began in 1997, and didn't have a fight called due to strikes until 2013. Like Nelson, he fought some of the hardest hitters in MMA as he faced Vitor Belfort, Fedor Emelianenko, Wanderlei Silva, Rampage Jackson, Mauricio "Shogun" Rua and Anderson Silva without being knocked out.
Like Henderson and Nelson, The Ultimate Fighter Season 1 winner Diego Sanchez, spent over a decade as a professional MMA fighter before he was knocked out, which occurred at UFC 200 against Joe Lauzon, who's not known as a knockout artist. Like all of the others we've listed, he experienced a lot of ups and downs and was involved in countless brawls, which surely took its toll on his body and chin, eventually leading to a knockout. Both Diaz brothers, Nate and Nick, have gained a reputation as being great fighters with incredible durability. Nick Diaz was first knocked out by punches from The Ultimate Fighter alum Jeremy Jackson in 2002 in a small MMA promotion. There's still doubt that he will ever get back into the Octagon, and if that is the case, he will have gone his entire UFC career without being knocked out, or submitted for that matter. Nate Diaz has an MMA career that dates back to 2002 and his only KO/TKO loss came in 2013 against Josh Thomson via head kick and follow up punches.
When these fighters retire, as most are still actively fighting, how will they be remembered, and more importantly at what cost?
Frankie Edgar has been fighting professionally since 2005 and has yet to have a fight stopped, by KO/TKO or submission. Again, the same narrative applies to all of the others I've listed thus far, he has faced some of the very best in the world and has escaped having a fight waived off on multiple occasions. Not only was he able to avoid being knocked out or submitted while fighting the very best in the world, he's only lost one non-title fight in his time as a professional MMA fighter, which came at the hands of Gray Maynard all the way back in 2008. Carlos Condit has fought the likes of Georges St. Pierre, Tyron Woodley, Robbie Lawler, Johny Hendricks and Nick Diaz while avoiding the dreaded KO/TKO. He began his career back in 2002 and has been able to avoid a KO/TKO for 15 years and counting now.
When these fighters retire, as most are still actively fighting, how will they be remembered, and more importantly at what cost? Most of the fighters before them who carried the same reputation, such as Chuck Liddell and Antonio "Bigfoot" Silva, eventually were on the wrong end of some of the most brutal knockouts in MMA history, and continued getting that treatment. Father Time is still undefeated in MMA and that will likely continue into the future. At some point, no matter how tough, your body ages and the durability disappears overnight. Chuck Liddell will go down as one of the greatest and most popular MMA fighter in history. He dropped 4 of his last 6 fights by KO/TKO, proving that everyone, including arguably the best light heavyweight of all time, have their day. Antonio "Bigfoot" Silva went almost 6 years without a KO/TKO loss, but has since suffered a staggering 8, yes, 8, since 2012. The end comes quickly and without any warning whatsoever for most.
If you aren't capable of being a Champion or have a limited skillset, being a fan favorite makes a lot of sense. For the guys that I've listed thus far, the only one who has not competed in a Championship fight is Roy Nelson, and he came very close. Going down as a Champion who underwhelmed in performances is still better than going down as one of the most durable fighters who likely took years of their life with brutal fights. This is combat sports we're talking about though, and most of these guys got into the sport, not for the money, but because they either enjoy fighting or are really good at it, maybe both in some cases. I would like to think there isn't a fighter on the roster who enjoys taking a flying-knee to the face, but I think that's the reality. Guys like Robbie Lawler, Justin Gaethje and Chris Leben need to take some punishment in their fights before they're able to return fire.
Floyd Mayweather has gained a reputation as being a defensive fighter, mostly unwilling to engage in a punching exchange. Although he's hated for his style, he's got respect from a lot of people, and that will pay dividends later in his life while he likely won't be confined to a wheelchair. Muhammad Ali made a career out of being one of the greatest of all time and never having a disappointing performance. He competed in 61 professional boxing matches and was never knocked out once, but that didn't keep him from paying the price later in life. He was officially diagnosed with Parkinson's Disease in 1984, although signs of the disease showed much earlier. There's no scientific evidence to prove that it was caused by his repeated blows to the head, but it certainly could have been a cause. He spent the rest of his life reeling from the disease, unable to speak and walk throughout the latter part of his life. His case eventually led to something called The Muhammad Ali Boxing Reform Act, which contained a lot of legislation, including but not limited to, ensuring the protection of professional boxers. Last year, the bill was introduced to Congress to tie the Act to Mixed Martial Arts, but has not currently been passed yet. When people talk about the golden age of MMA years from now, most of these names will remain remitted from discussions for the greatest of all time. Hopefully they don't suffer the same fate that Ali did.
UFC Welterweight Matchmaker
UFC on FOX 26 came and went this past weekend, and it was a great fight card for free TV. Glover Teixeira took care of Misha Cirkunov in the first round to keep his name in the conversation for another shot at gold in the light heavyweight division after Daniel Cormier and Volkan Oezdemir fight next month. The second fight on the card saw Santiago Ponzinibbio win an exciting, back-and-forth decision against fan favorite Mike Perry, which is sure to propel him higher in the rankings. The co-main event saw a potential new star emerge as Josh Emmett knocked perennial contender Ricardo Lamas, who was a -255 favorite, out cold in shocking fashion. Emmett was relatively unknown prior to this fight but will look to get a big fight in his next outing, assuming that him missing weight for this fight doesn't deter Dana White. He did take the fight on three weeks' notice with the third-ranked featherweight in the world and likely won't be punished for that. The main event was another brilliant performance for former lightweight Champion Rafael dos Anjos. He swept all 3 judges' scorecards by scores of 50-45 in his unanimous decision win over former welterweight Champion Robbie Lawler. To the surprise of many, he took care of business with Lawler primarily on the feet, only landing a few brief takedowns. The two welterweight contests on this card, mixed with the rumors of Tyron Woodley and Colby Covington coaching the next season of The Ultimate Fighter, have left the welterweight division in a strange state. That makes matchmaking for the division very tricky, with a lot of unknown variables.
Top 15.
Champion—Tyron Woodley
Stephen Thompson
Robbie Lawler
Colby Covington
Rafael dos Anjos
Demian Maia
Jorge Masvidal
Darren Till
Carlos Condit
Donald Cerrone
Santiago Ponzinibbio
Kamaru Usman
Neil Magny
Gunnar Nelson
Dong Hyun Kim
Yancy Medeiros
Although Stephen Thompson is currently ranked number 1 in the division, he has come up short against Tyron Woodley in Championship fights twice, both in the last 14 months, which should eliminate him from contention for the current time. Their first fight was phenomenal while the second played out as a chess match that failed to live up to expectations. Getting a third shot at the same Champion in the same weight class after losing the first two is something that has yet to happen in the history of the UFC. For that reason, Thompson likely finds himself at least one or two more impressive victories away from another shot at gold, especially as long as Woodley is Champion.
Rafael dos Anjos should get the next shot at Tyron Woodley, but if there's one thing we know about title shots in the UFC, it's that nothing is guaranteed.
The loss to RDA will see Lawler take a tumble down the rankings, and may have been his last opportunity to get back to the top. He's still an exciting fighter with great name recognition so he shouldn't be written off completely yet. There are a number of intriguing match-ups in the division for him, and the UFC would do themselves big favors by matching him up with one of the strikers in the division to put on another exciting fight, as he rarely disappoints.
Colby Covington is coming off a unanimous decision win against Demian Maia, an impressive victory that coupled with the beef he has with Tyron Woodley, may earn him a title shot. Rumors surfaced last week that he and Woodley were going to coach the next season of The Ultimate Fighter and fight for the belt at the culmination of the show. Woodley's also discussed the possibility of getting shoulder surgery and taking some time off, which could throw a wrench into things for multiple contenders. If Woodley is unavailable for the immediate future, we may see Covington in a title eliminator.
Rafael dos Anjos should get the next shot at Tyron Woodley, but if there's one thing we know about title shots in the UFC, it's that nothing is guaranteed. Uncle Dana was quoted saying when this fight was announced the it was a title eliminator but that could always change. RDA seems content waiting if Woodley will be on the shelf for a while, but he may not have much choice to fight if Woodley is out an extended period of time. Inactivity can cause you to lose a title shot quicker than anything except a loss. A title eliminator against Covington makes sense if that is to be the case.
Demian Maia has been out of the news since his unanimous decision loss to Covington, his second consecutive loss. At 40 years old, the clock is ticking for the BJJ wizard. If he decides to return to the welterweight division, another loss would almost certainly spell the end of his time as a contender. There are still intriguing match-ups for him and when he's able to get opponents on the ground, he's as fun as anyone to watch. Unfortunately, when he's not able to land takedowns or pull guard, his fights are underwhelming to say the least.
Jorge Masvidal has lost two straight, to Demian Maia and Stephen Thompson, both of whom are ahead of him in the rankings. Masvidal has lost 4 split decisions in his time in the UFC and should take some time off to re-evaluate his career at this point. He should still find himself in the top 10 despite losing two in a row, but has little room for error in his next fight. His boxing skills create exciting fights, but he's not shown much urgency in the Octagon, leading to his split decision losses.
Ponzinibbio has quietly put together a 6-fight win streak, tied for the longest in the division with Kamaru Usman.
No one's stock has risen in the division more in the last 60 days than Darren Till's. He went from unknown prospect to instant contender when he knocked out Donald Cerrone in the first round of their main event. He's young and massive for the 170-pound division, and likely finds himself a fight away from a shot at gold.
Carlos Condit is currently scheduled to fight 12th-ranked Neil Magny this month at UFC 219. This will be his first fight back since dropping a submission loss to Demian Maia last August. He's 1-3 in his last 4, with his lone win being against Thiago Alves, yet still finds himself in the thick of the welterweight division because of his name recognition and exciting style. The fight against Magny is an absolute must-win if he wants to stay relevant.
Donald Cerrone is reportedly heading back to lightweight, where he once challenged for the title, after losing three straight at 170 pounds.
Santiago Ponzinibbio should move up the ladder again with another win this past weekend, even though it came against an unranked opponent. Ponzinibbio has quietly put together a 6-fight win streak, tied for the longest in the division with Kamaru Usman. The Argentine has great boxing skills with knockout power and is due for a big fight in his next outing.
Kamaru Usman is taking a high-risk, low-reward fight with unranked Emile Meek next month. Usman is my pick for dark horse of the division, although winning that fight in anything other than spectacular fashion does little for his career. As I said earlier, he's won 6 straight and needs a few more wins to get the recognition he deserves.
Neil Magny is looking to get back on track after being submitted in the first round of his September fight with Rafael dos Anjos. He's still lacking a big-name win at 170 pounds, aside from current middleweights Johny Hendricks and Kelvin Gastelum, and has struggled against elite competition. There was a time when Carlos Condit was elite, but those days may be over now. If he can capture a win here, he's due for another shot at a high-profile fight.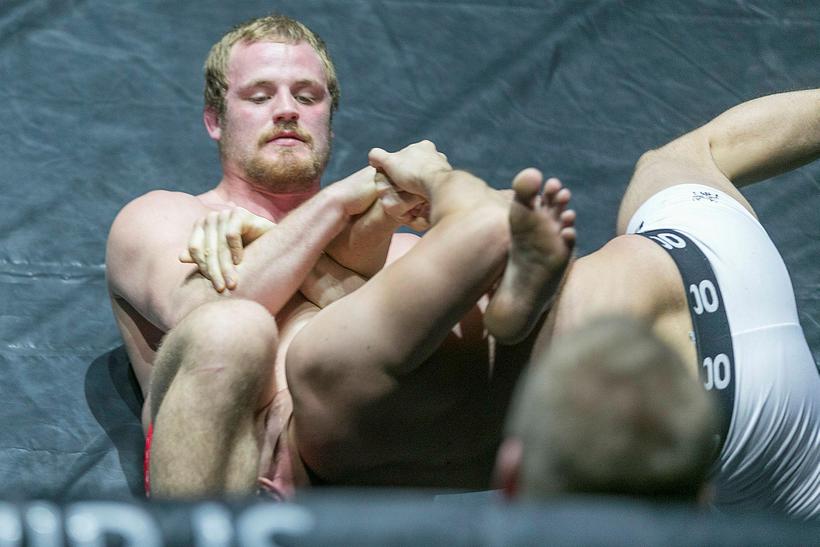 Gunnar Nelson has been out of the news lately as well, following his first-round knockout loss to Santiago Ponzinibbio. Although that fight ended controversially, an appeal was unsuccessful. Like Magny, he's struggled with the elite competition of the division and needs a tune up fight when he decides to return to the Octagon.
Dong Hyun Kim is a longtime staple of the welterweight division, but has been quiet since his June unanimous decision loss to Colby Covington. He had won three straight previously and has yet to be linked to any fights in the future. "Stun Gun" is a no brainer for any fight cards in Asia and should be matched up with a young prospect looking to break through.
Yancy Medeiros has won 3 straight and has collected Performance of the Night bonuses in 3 of his last 4. Like a lot of the others before him, he's struggled against the elite competition in the UFC, but has won 3 straight, all finishes, since going up to 170 pounds. The weight cut was draining his energy and keeping him from realizing his true potential. I believe Yancy to be another dark horse in a suddenly crowded welterweight division.
Matchmaker
Stephen Thompson vs. (7) Darren Till
Stephen Thompson has turned this fight down once already, for whatever reason. He's in no place to be making demands and if he wants to get another shot at gold with Tyron, he's going to have to impress a lot of people. Till deserves a big fight and is obviously unbothered by the bright lights in a main event.
Robbie Lawler vs. (6) Jorge Masvidal
These two used to train together at American Top Team and seem to get along well. With Lawler's departure from ATT and both fighters coming off lopsided decision losses, there's no better time than now to have them meet in the Octagon. It's a fight that would almost surely produce fireworks and keep one of them in title discussions.
Colby Covington vs. (4) Rafael dos Anjos
This fight should materialize assuming Woodley has surgery on his shoulder, putting him on the shelf for the first half or so of 2018. If that is the case, and I think it will be, these two should battle for a couple of different reasons. First, they've both made great cases for a shot at the belt in the last few months. Second, Covington has called out RDA and the rest of Brazil on live TV and social media non-stop. RDA would surely love an opportunity to shut him up. If RDA is able to get back in the Octagon in 7 weeks, the UFC card in Brazil for February 3 needs a main event.
(5) Demian Maia needs to take extended time off, and shouldn't get back into the Octagon until the second half of 2018.
(10) Santiago Ponzinibbio vs. Winner of (8) Carlos Condit & (12) Neil Magny
Ponzinibbio should get a big matchup in his next fight but beating an unranked opponent doesn't get you a top-5 fighter. Both fighters would present unique challenges for the Argentine and would match his physical size and strength. The winner between this matchup would be within reach of a shot at gold in 2018.
(13) Gunnar Nelson vs. (14) Dong Hyun Kim
Both of these fighters are coming off losses, both have great wrestling and grappling skills and underrated striking power. This would be an interesting battle between two guys who prefer to roll on the ground than throw hands. A win for either one could keep them relevant, while a loss wouldn't completely ruin the career of either man.
(15) Yancy Medeiros vs. Mike Perry
Yancy has won three straight while Perry is coming off a loss. I know the UFC likes to match winners up against other winners. However, the division is unclear at the moment and this fight could easily co-headline a free card or provide a nice first fight on the PPV main card. In their last 7 fights combined, they've received Performance of the Night in 5 of those. This fight would be a slugfest for the fans, with an opportunity to keep Medeiros in the top-15, while providing Perry an opportunity to get there.
UFC on FOX 26 Predictions
UFC on FOX 26 takes place Saturday, December 16, 2017 at the Bell MTS Place in Winnipeg, Canada. The four-fight main card will begin at 8 PM EST and is televised on FOX, while the prelims take place on UFC Fight Pass for the opening two bouts, moving to Fox Sports 1 at 5 PM EST for the remaining 6 prelims. The opening bout will feature third-ranked and seventh-ranked light heavyweights Glover Teixeira and Misha Cirkunov. Both fighters are coming off losses, but the winner will find himself among title discussion in the beginning of 2018 in a shallow division. The second bout will see fan favorite Mike "Platinum" Perry take on tenth-ranked welterweight Santiago Ponzinibbio. Both fighters are coming off impressive knockout wins in their last bouts and the winner will find a good top-10 matchup in the near future. The co-main event will feature former featherweight title challenger and current third-ranked Ricardo Lamas and late replacement Josh Emmett. Lamas was scheduled to fight Jose Aldo in a rematch from 2014, but Aldo was pulled out in favor of a rematch against Max Holloway earlier this month when Frankie Edgar was removed with an injury. The main event is a fight that should produce the next title challenger in the 170-pound division as former welterweight Champion Robbie Lawler and former lightweight Champion Rafael dos Anjos meet.
Glover Teixeira vs. Misha Cirkunov
The main card kicks off with a fight that is unlikely to reach the judges' scorecards after three rounds. Glover Teixeira has finished 7 of his 9 UFC fights while his counterpart has finished all 4 of his UFC fights. Both fighters are coming off knockout losses from May in this year, to Alexander Gustafsson and Volkan Oezdemir, respectively. Teixeira has faced much tougher competition in his time in the UFC, with wins over future hall of famers Rashad Evans and Rampage Jackson, having shared the Octagon in losses with Gustafsson, Anthony Johnson and Jon Jones. The most respectable name on Cirkunov's list of wins is Nikita Krylov, who is no longer in the UFC. This fight should be contested mostly on the feet where both guys have heavy hands and knockout power. The fight could hit the mat and that's where it could get interesting, both fighters have black belts in Brazilian Jit Jitsu with 7 submission wins each in their respective careers. Glover may be a little shop worn at this point in his career, and at 38 years old, the clock is ticking. This may be his last opportunity to climb back to the top for another shot at gold. Cirkunov is only 30 years old but is still inexperienced, but will own a 1-inch height and reach advantage. Teixeira is comfortable on the feet but has relied on his BJJ skills and underrated wrestling to bail him out of tough spots in the past, while that isn't likely to work well against Cirkunov. Cirkunov hasn't shown much ability to lock up chokes from the bottom but I suspect he's capable of doing so with his slick submission skills. This fight really depends on which version of Glover shows up. I think he's seen better days, but I don't think his skills and/or chin have diminished enough to get beat by Cirkunov. Teixeira by second-round TKO.
Mike Perry vs. Santiago Ponzinibbio
Mike Perry has quickly become a fan favorite, not only for his exciting style and knockout power, but also because of his personality. He's one of those guys you either love or hate, but he comes to fight every single time and he's downright fun to watch. Ponzinibbio is coming off the biggest win of his career as he upset 13th-ranked Gunnar Nelson in their main event bout in July. Perry had a Knockout of the Year contender in April when he disposed of Jake Ellenberger with a vicious elbow. He's looked impressive thus far, finishing all 4 of his UFC win, while his opponent also touts 4 finishes in 7 fights. Ponzinibbio will own a 2-inch height and reach advantage in this fight and will likely use his reach to stay away from the power of Perry. He may look to take this fight to the ground as Perry has finished all of his professional MMA wins via strikes, with no submissions or decisions. The win against Gunnar Nelson was somewhat controversial as he appeared to land an eye poke prior to the finishing shots. Both of these guys have knockout power, but Perry is more powerful and more confident in his striking. Although I think Ponzinibbio may make it to the final bell, you can't bet against a guy who's never won a decision before. This fight will be violent and fun. Perry by third-round KO is the pick.
Ricardo Lamas vs. Josh Emmett
Respect to Josh Emmett for taking this fight as an unranked opponent going up against the third-ranked featherweight in the world on short notice. That will be the only positive thing that comes out of this fight for him. He's earned some respect from the MMA community, Ricardo Lamas and Dana White, surely. Unfortunately for him, "atta boys" don't get you very far in the UFC. He's being thrown in the deep end against one of the best featherweights the UFC has ever seen. Emmett fights with a very similar style to Lamas, he's just not as good as Lamas wherever this fight goes. Emmett made his return to featherweight in October and was able to beat Felipe Arantes, but he ran out of gas fairly quickly. He was still able to dominate that fight, but he's up against a different animal now. I'm tired of writing about this fight. Lamas by first-round submission is the pick.
Robbie Lawler vs. Rafael dos Anjos
This is a very intriguing matchup for a variety of different reasons. Since dropping the welterweight title to Tyron Woodley in July of 2016, Lawler's fought just once, a unanimous decision win against Donald Cerrone. He came out like a man possessed and tried to take Cerrone's head off, and nearly did, but found himself reeling a little bit in the second and third rounds of their exciting UFC 214 bout this past July. That's not the same Robbie Lawler we've seen fight since his return to the UFC in 2013. If he fights like that against a fighter as technical and aggressive as RDA, he's going to come out of this fight the loser. Rafael dos Anjos has looked incredible since going up to the welterweight division, but he beat Tarec Saffiedine and Neil Magny, neither of who are on the level of Lawler. His most recent performance was rather impressive though, submitting Neil Magny in the first round, a feat that took BJJ wizard Demian Maia two full rounds to do. Lawler used to come out firing away with reckless abandon, but has since changed his style to a much more technical and methodical approach. It's paid dividends for his career as he tasted UFC gold when he beat Johny Hendricks at UFC 181 to capture the welterweight Championship. He went on to defend it twice, both in Fight of the Year winners, against Rory MacDonald and Carlos Condit. It's a little unfair to lay any blame on him for the Woodley loss, it was a flash knockout that was the first significant strike landed in the fight by either man. Lawler is surely licking his chops for another shot at the Champion, but he's got to get through one of the very best pressure fighters the UFC has ever seen. Once upon a time Rafael dos Anjos fought "Cowboy" Cerrone as well, and he beat him in just over a minute. MMA math doesn't always work out, but I see dos Anjos giving Lawler problems, assuming his chin holds up. This fight being five rounds could benefit either man if it goes that long. Lawler's shown an ability unlike any other to find another gear in the final frame of his fights before. Dos Anjos put on a clinic against Anthony Pettis to win the lightweight title at UFC 185 in a five-round beating, never slowing down. There were questions about dos Anjos before his move to welterweight as he lost the title via knockout to Eddie Alvarez and was picked apart for five rounds against current interim Champion Tony Ferguson. He's bounced back since, but questions still remain about his size, as he will give up 3 inches of height and 4 inches of reach against Lawler, a former middleweight. This is a very difficult fight to predict and it's a coin flip, as evidenced by the lines in Vegas, with Lawler giving up no more than -124. Dos Anjos can strike with Lawler, maybe not for extended periods of time, but he has some brutal leg kicks and a smothering top game to fall back on. Unless he gets clipped early, I just see him being too much for Lawler over the course of five rounds. Lawler was hurt by Rory and Carlos in those fights, and he's just taken too much damage throughout his career. RDA by fourth-round TKO is the pick.
It's Time to Put McGregor in the Rearview Mirror
After UFC 216, it seemed as if all would finally get back to normal when Tony Ferguson defeated Kevin Lee to become the interim lightweight Champion. Dana White all but confirmed that Ferguson had stamped his ticket for a mega-fight with the superstar, Conor McGregor, to unify the lightweight belts. Yet here we are two months later and there's still no indication who, if anyone at all, McGregor will fight next. Quite frankly, it's annoying that he doesn't seem to have any interest in defending the belt he was gifted a title shot at and that his name is brought up anytime there are fights on live TV. He's irrelevant to the UFC world right now. After Georges St. Pierre beat Michael Bisping to claim the middleweight Championship, fans clamored for a super fight between him and McGregor. This past weekend at UFC 218, Max Holloway finished Jose Aldo in the third round of a featherweight title fight for the second time this year. Once again, McGregor found his way into discussions of a fight with the winner of a PPV, as he has for the last 3. It's time for the UFC to put Conor McGregor in the rearview mirror. He's spent enough time holding up divisions with fighters who haven't hit their ceiling, preventing them from becoming bigger stars. GSP doesn't need a super-fight with McGregor to get or stay relevant, he was the PPV king before McGregor came along. Max Holloway and Tony Ferguson are both stars in the making, but they're both wasting their time campaigning for a fight with him. The UFC has made it clear that Conor McGregor calls his own shots, and if he doesn't want to fight someone, it's not going to happen. Tony Ferguson is an exciting fighter and the best lightweight on the planet right now. He deserves to be crowned the undisputed Champion and he's got unfinished business with Khabib Nurmagomedov. If Khabib gets past Edson Barboza at UFC 219 later this month, that's the fight to make in the 155-pound division.
The Conor McGregor that didn't seem to forget where he came from is all but a forgotten memory.
Conor McGregor seems to be in the news for all the wrong reasons lately. If you're not familiar with Conor McGregor's rise to stardom, I'd encourage you to watch some interviews and listen to him speak humbly about his struggles prior to the UFC. He's made claims of being on welfare in Ireland, fighting at local shows and using government assistance just to make ends meet. You won't hear him talk like that anymore because, quite frankly, money and fame changes people and he is no exception. Unfortunately for fans of the UFC, the Conor McGregor that wept with emotion when he captured the interim featherweight title from Chad Mendes at UFC 189 is no more. The Conor McGregor that didn't seem to forget where he came from is all but a forgotten memory. The UFC allowed him to breach his contract with them to step into the boxing ring with the greatest boxer of our generation and he doesn't seem ready to return the favor. Questions have surrounded him since that defeat that left him filthy rich. He doesn't seem motivated or in a hurry to get back into the Octagon to defend the belt he's left on the shelf since November of last year. Meanwhile, Tony Ferguson, the newly-crowned lightweight interim Champion, awaits confirmation on his next fight. If I were a betting man, I would bet the house that his next bout won't be against McGregor in the UFC. Dana White said at this past weekend's UFC 218 scrum that
he's not even sure if McGregor ever fights again.
So too is the case for Georges St. Pierre as the newly-crowned middleweight Champion. He has been mum about his fighting future since capturing the middleweight title from Michael Bisping last month at UFC 217. It should be noted that Dana White, at the same UFC 218 media scrum, ripped into the Champion, saying that he won't be happy if he doesn't defend the belt. Dana said part of the agreement for him coming back was to defend the belt if he won it. His relationship with GSP hasn't always been the best and it seems there is still a breakdown in communication somewhere. It may seem a little premature to be calling for a Champion to defend his belt after only 4 weeks while McGregor has held onto his for a year without Dana calling him out publicly. Unfortunately for everyone else, Dana White knows that McGregor is his cash cow and realizes he isn't in control. The UFC has a bad reputation for playing favorites, although you can't necessarily blame them for doing so. However, Champions should be treated equally, and a world title needs to be defended regularly.
There is no official rule in place for a timetable to defend your title, it seems to be at the discretion of the UFC, who plays judge, jury and executioner. Dominick Cruz went 609 days on the shelf before vacating his bantamweight Championship from 2012-2014. He was scheduled to fight longtime rival Uriajh Faber for a third time at UFC 148 for the bantamweight title before pulling out with an injury. Renan Barao stepped in on short notice and defeated Faber before defending the interim title twice. Barao was then scheduled to fight Cruz for the undisputed bantamweight title but Cruz again had to pull out, forcing the UFC to declare Barao the undisputed Champion. By contrast, in 2004 Frank Mir won the UFC heavyweight title when he defeated Tim Sylvia. The following October he was scheduled to fight Andrei Arlovski but was still healing from injuries sustained in a motorcycle crash. The UFC stripped him of his title after 419 days of inactivity. Earlier this year at UFC 208, Germaine de Randamie defeated former bantamweight Champion Holly Holm for the inaugural featherweight Championship. Her first title defense was supposed to be against superstar Cris "Cyborg," but rumors swirled that she was unwilling to fight her based on her previous banned substance positive tests. The UFC made the decision to strip her of the title after only 128 days of inactivity.
128, 419 and 609 days of inactivity caused three Champions to be stripped of their titles. Those numbers represent a very large range and are perplexing to someone from the outside looking in. A male Champion went 609 days without being stripped of his title while a female only went 128 days without being stripped. In any other industry, that would get you a lawsuit. Not in the UFC apparently. Conor McGregor went 189 days before he was stripped of his featherweight title, this while he currently held a title in another division in which he'd never competed. As of this day, it's been 391 days since McGregor won the UFC lightweight title and not only has there been no talk of a title defense, UFC president Dana White doesn't sound confident that he will ever fight again.
Conor McGregor gets preferential treatment based on who he is and how much revenue he generates for the company while people like Germaine de Randamie don't have much say in anything at all.
I don't particularly like writing opinion-based articles and that's why I've done the research to present facts and figures. The bottom line is that the UFC, as I eluded to earlier, plays the part of judge, jury and executioner. Conor McGregor gets preferential treatment based on who he is and how much revenue he generates for the company while people like Germaine de Randamie don't have much say in anything at all. Life isn't always fair but punishments should be the same across the board, no matter who you are. The UFC got big long before McGregor came into the picture and he wasn't around at its peak at the beginning of the decade so they will survive without him.
Role Model Monday; Diego Sanchez
UFC lightweight Diego Sanchez usually doesn't lay down for anybody. But at the Isleta Casino and Resort in Albuquerque on Friday, the winner of the first installment of "The Ultimate Fighter" did exactly that against Isaac "The Shermanator" Marquez, but for good reason.
"The Shermanator" visited Jackson Wink Academy in Albuquerque to watch pros train. Sanchez invited Marquez to train with him, and the two quickly became friends. Marquez suffers from Down syndrome and has been training at Jackson Wink Academy since Sanchez invited him to train with him during a visit when the 32-year-old first came by the gym. Not only did the two strike up a friendship but Sanchez actually promised his friend that he would eventually get a title fight against the tenured UFC fighter. On Friday night, Marquez's dream came true when "The Shermanator" submitted Sanchez in the first round with an armbar.
It was one of those feel good moments where Sanchez had the opportunity to make a fan's dreams come true. And with Marquez dedicating the fight to his late mother, the former top lightweight contender wanted to make sure that his friend had the opportunity of a lifetime.
"Most down syndrome adults don't live past 45," said Sanchez. " Isaac is 32, and I just wanted to see this young man be healthy. Exercise and martial arts are one of the most healthy things you can do."
Deigo may be called "The Nightmare" but on this night he made a dream come true, and for that, he is our Role Model Monday #3.
UFC 218 Predictions
UFC 218 is one of the best cards from top to bottom the UFC has put together in recent memory. It all goes down this Saturday in Detroit, Michigan at the Little Caesars Arena. The main event features a rematch from UFC 212 in June between current featherweight Champion Max Holloway and former featherweight kingpin Jose Aldo. The first fight was competitive early on, while Holloway continued to apply pressure, Aldo simply ran out of steam in the second and was dropped with a sharp jab and finished for just the second time in his lengthy UFC career. It also pits two of the biggest heavyweights on the roster together, most likely in a title eliminator. Former heavyweight title challenger Alistair Overeem is set to take on rising contender Francis Ngannou in a fight that could end in the blink of an eye. Speaking of can't miss fights, it also features former lightweight Champion Eddie Alvarez against the opposing coach on the The Ultimate Fighter's most recent season, World Series of Fighting transplant Justin Gaethje. Gaethje made a splash in the UFC in July when he beat perennial lightweight contender Michael Johnson in dramatic, comeback fashion. That fight may produce the next title challenger at lightweight, or at the very least an intriguing match-up in a title eliminator. Flyweights Sergio Pettis and Henry Cejudo likely battle for the next crack at longtime flyweight Champion Demetrious "Mighty Mouse" Johnson. The main card opens up with an intriguing women's strawweight bout between Tecia Torres and Michelle Waterson.
Tecia Torres vs. Michelle Waterson
The main card kicks off with a fight between two women in the upper echelon of the women's strawweight division. Torres and Waterson are currently ranked fifth and sixth in their respective division, both close to a title shot. Waterson's most recent bout came in April when she was submitted by current Champion Rose Namajunas. Torres' most recent loss was also to "Thug" Rose, a loss that came back in April of 2016, having won two since over Bec Rawlings and Juliana Lima, the latter a rear-naked choke in the second frame. Both fighters are primarily karate-based with slick submission skills. This fight should be contested mostly on the feet and Waterson will own a 2-inch height and 1-inch reach advantage over her opponent. The size difference, although small, could play a big part in this match-up as Waterson looks to establish her range and use her diverse attack. This is only her fourth fight in the UFC and it's still difficult to gauge her skillset at this point in her career. She's had her moments where she looks great, but she's also had some serious lapses in judgment in her MMA career. Torres is extremely underrated and dangerous on the ground while holding good enough stand up skills to make this a fight. If she can drag Waterson to the ground, she will likely have her way with her there and finish this fight with a submission. Waterson has a great offensive submission game but her defensive submission skills are lacking as she isn't comfortable in those positions. I expect a competitive, close bout but Torres will do enough to walk away with a decision.
Eddie Alvarez vs. Justin Gaethje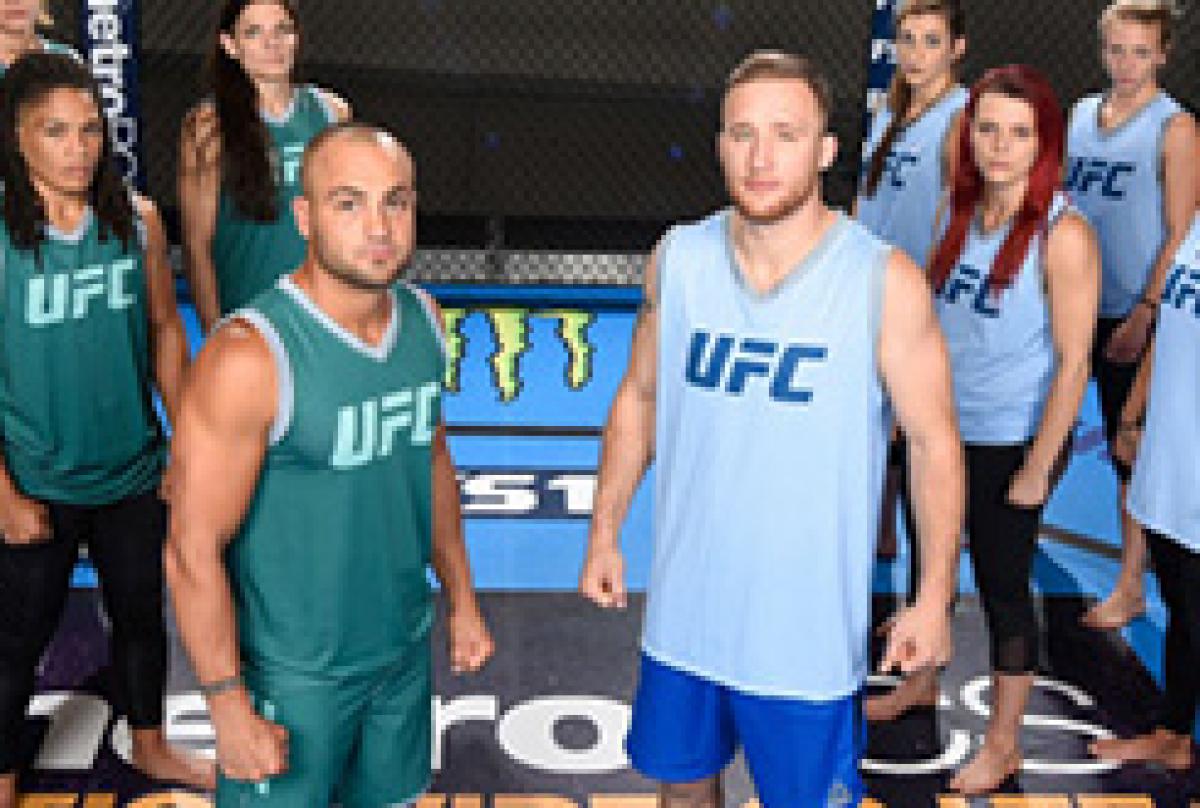 These two coached opposite each other on the most recent season of The Ultimate Fighter. It wasn't your typical back-and-forth trash talking that we were used to seeing as they seem to have the utmost respect for one another. Both fighters were Champions in other promotions before coming to the UFC, Alvarez being the former lightweight Champion in Bellator while Gaethje held that title under the World Series of Fighting banner. Gaethje is a deceptively large lightweight fighter as he will hold a 2-inch reach and height advantage in this fight. He holds a very impressive resume as an NCAA D-I collegiate wrestler, although you'd never know if you've seen his fights. Alvarez has a sneaky good wrestling pedigree of his own, which helped propel him to split decision wins over Anthony Pettis and Gilbert Melendez. Alvarez will likely look to do the same here, using clinch work and his wrestling to keep Gaethje at bay. Gaethje will look to be the aggressor early, as he always does, and use his pressure to try and break Alvarez. Both fighters have excellent boxing skills and respective power. Gaethje loves using leg kicks to soften up his opponents before turning up the volume, while Alvarez will look to establish his hands from the opening bell. This bout has all the makings of a Fight of the Night winner, and even a Fight of the Year contender. Whichever fighter can establish control and control the pace likely wins this fight. Alvarez was willing to engage in a fire fight with Dustin Poirier and that almost cost him dearly. That fight ended in drama when Alvarez landed two illegal knees to a downed opponent. He looks to bounce back and into title contention with a win here and the winner here likely finds himself in good position in a crowded lightweight division. This fight is a coin flip, but Alvarez will do enough to win a close decision and move back into title contention.
Henry Cejudo vs. Sergio Pettis
Henry Cejudo's much-improved striking was on full display in his most recent performance, a second-round KO of former title challenger Wilson Reis at UFC 215 in September. Prior to that bout, he hadn't notched a finish inside the Octagon yet. His counterpart lost two of his first five UFC bouts, one by submission and one by TKO, before winning four straight. His most recent performance was a dominant one over rising contender Brandon Moreno in their main event bout in August. Pettis will own a 2-inch height and 5-inch reach advantage, which will play a big part in this bout. Cejudo is a former Olympic gold medalist with one of the absolute best wrestling resumes in all of MMA. His striking has improved but he will look to get this fight to the ground as soon as possible to keep Pettis from firing away his diverse striking arsenal. Pettis has good takedown defense, but he's never fought someone as relentless as Cejudo on the ground. Fortunately for Pettis, each fight, and round for that matter, starts standing up, which is really the only avenue for him to win this fight. Being a three-round fight may help Cejudo, as he's never been past the third round in a UFC fight. Pettis cuts a lot of weight to get to the 125-pound limit, but he's never missed weight or looked drained at the weigh ins, unlike Cejudo, who's missed weight twice in his short UFC career. The winner of this fight likely gets a title shot and I expect Cejudo to ground Pettis enough times to earn a close decision win and net a rematch with Mighty Mouse.
Alistair Overeem vs. Francis Ngannou
As I said earlier, two of the biggest fighters on the entire roster meet in a fight that should produce the next heavyweight title challenger. Alistair Overeem has won two straight since losing a first-round KO to current Champion Stipe Miocic back in September of last year. Although his most recent performance wasn't great and was somewhat controversial, he was able to come away with a split decision and set himself up with this bout. Francis Ngannou is a fearsome striker with deadly power, not having any of his 5 UFC fights make it to the third round. That is somewhat alarming should this fight go to the final frame, seeing as how we've yet to see how his gas tank would hold up. Fortunately for him, his opponent doesn't bode well in the third round and beyond either. Ngannou will hold a 4-inch reach advantage while both fighters tower at 6'4" tall. Overeem's chin hasn't held up like it used to and one crack from Ngannou could have the former title challenger being woken up to the bright lights in Detroit. Overeem wasn't very aggressive in his fight with Werdum and he should look to employ the same strategy in this fight. Getting over aggressive against a guy as powerful as Ngannou won't get you anywhere. Greg Jackson surely has Overeem well-prepared for this fight, although we have yet to see any holes in Ngannou's game. Overeem's striking is world-class, with some of the best knees in the sport's history. His ground game is much-improved and I wouldn't be surprised to see him try to get this fight to the ground like he did against Stefan Struve. Ngannou has ungodly power in all of his limbs and he'll find an opening, most likely one created by an over extension or well-timed counter, and put Overeem out in the first round. Ngannou will find himself a title shot in the early-to-mid part of 2018.
Max Holloway vs. Jose Aldo
These two met back in July and the first fight was very strange with Aldo, known for his lethal leg kicks, not landing any. That was likely the result of an injury sustained in his training camp. Those will be crucial in the second fight with Holloway if he looks to regain his throne in the featherweight division. Holloway has relentless pace but fought Aldo very smart the first time, not over extending with his punches and remaining patient and calculated with his attacks. Holloway is much bigger with a 4-inch height advantage, but finds himself at a 1-inch reach disadvantage in this fight. Aldo is one of the very best counter strikers the sport has ever seen and if Holloway gets wild, he could get caught easily. Holloway has won 11 straight since an August 2013 defeat to current lightweight Champion Conor McGregor. Even so, he was able to take McGregor the distance, a feat no other featherweight on the roster can claim. Aldo has very underrated wrestling and may look to the takedowns McGregor landed in that 2013 bout to game plan against the ultra-tough Hawaiian. The first fight saw them trade punches back and forth over the better part of three rounds before a jab dropped Aldo as Holloway pounced on him for the finish. Aldo went over a full decade without a single loss to his name in his MMA career and rarely even found himself in trouble. His chin has faded along with his cardio over time, while he's 6 years older than his opponent. He used primarily his leg kicks to beat Urijah Faber under the now-defunct WEC banner during Faber's prime. He's used that same strategy to wear his UFC competition down and use his superior boxing skills to establish dominance. Few men in the UFC could trade punches with Jose Aldo and come out on top but Holloway is one of them. He fought intelligent and patient last time and he'll do the same this time. Aldo looked tired midway through the second frame and that will be the case again. Aldo was one of the most feared men in the sport for a long time, and deservedly so. Holloway is just too big and creative for him. Holloway wins by 4th-round TKO.
UFC Fight Night 120 Predictions
UFC Fight Night 120 will be held on November 11, 2017 at Ted Constant Convocation Center in Norfolk, Virginia. The event will mark the first time that the promotion will visit the Hampton Roads area of Virginia. There will be a three fight preliminary round on the fight network another preliminary round of four fights on Fox Sports 1 that includes two women's fights, and the main event card has a 6 fight card also on Fox Sports 1.
Joe Lauzon vs. Clay Guida
You might be shocked to know that these two fighters are only 33 and 35 at this point in their careers. It sure seems like they're both in their 50s. Both fighters will enter the Octagon for the 25th time, putting them tied for third place all-time for most fights in UFC history. Lauzon has alternated wins and losses in his last 8 fights, unable to put together back-to-back wins since 2013-2014. Guida, on the other hand, has had his fair share of losses recently, getting back on track with a unanimous decision win over Eric Koch this past June after losing 6 of his past 9. Neither of these guys are fighting for their jobs, but the loser will likely fall back into permanent gatekeeper status. While the winner won't be fighting for a title anytime soon, this is a fight that really determines who still has something left for some up-and-comers in the lightweight division. Lauzon has good stand up and power in his shots while his BJJ remains some of the best the UFC has ever seen. Guida is a wrestler with an endless gas tank and uses feints to set up his unorthodox striking. Lauzon is 3 inches taller and will have a 1.5-inch reach advantage come Saturday and he can use that to thwart the attacks from Guida. Neither fighter resembles the one we saw years ago but this could be an entertaining scrap as they've combined to take home 22(!!!) performance bonuses. This fight should produce a fire fight between two savvy veterans, who have nothing to fight for but pride and money. Lauzon is the taller fighter and the more durable. He'll use his improved boxing skills to keep Guida away long enough to win a decision.
Raphael Assuncao vs. Matthew Lopez
This fight is eerily similar to the match-up we saw earlier this year when Jeremy Stephens, a top-five featherweight was matched up against unranked prospect Renato Moicano. Lopez is currently ranked 13th in the bantamweight division according to the UFC rankings, while Assuncao is ranked 4th, with his only loss in his last 10 has come to current Champion TJ Dillashaw. He's bounced back since that UFC 200 defeat by taking split decisions from Aljamain Sterling and Marlon Moraes. Lopez is still quite unknown at this point. He was picked up from the UFC as part of Dana White's Looking for a Fight series on YouTube and has won 2 straight since dropping his debut via arm-triangle to Rani Yahya in July of last year. His most recent performance, a first-round TKO of hard-hitting Johnny Eduardo, netted him the opportunity of a lifetime. Assuncao will give up 2 inches of height and 2.5 inches of reach on fight night but has much more of a sample to choose from. He's fought just 3 times since October of 2014 due to injuries and hasn't looked the same as before. Lopez is well-rounded and very durable. If Assuncao is able to drag him to the ground, he's in big trouble. Lopez came to the scale missing weight and presumably very drained for the biggest fight of his life. Assuncao will end this one in the second with a submission.
Nate Marquardt vs. Cezar Ferreira
I think last week was Johny Hendricks' final fight in the Octagon and I think this week will be the end of Nate Marquardt's. He's 3-8 in his last 11 fights and goes up against Cezar Ferreira, who's also been somewhat inconsistent since winning The Ultimate Fighter: Brazil in 2012. Marquardt is much like Hendricks, a little too small for middleweight but a little too large to cut to welterweight without trouble. Nate will give up 1 inch of height and a 4-inch reach advantage to Ferreira, coming off two consecutive decision losses. Cezar will look to get back on track as well as he had a three-fight win streak snapped when he lost to Elias Theodorou back in February via unanimous decision. The Brazilian has been unfairly criticized for his lack of performances in the UFC. He's had numerous last-minute opponent changes and has tried his hand at 170 pounds, which
lasted only one fight. He'll get back on track against "Nate the Great," on his way to a unanimous decision in a lackluster fight.
Andrei Arlovski vs. Junior Albini
It's hard to believe that Arlovski is still employed in the UFC. He's lost 5 fights in a row since January of 2016 and all but his most recent loss came via stoppage. He's come back from big losing streaks before and found himself only a fight away from the title before current Champion Stipe Miocic flattened him in that January 2016 bout. Albini has only had one fight in the UFC but he was able to beat Timothy Johnson by first-round TKO in a Performance of the Night bout. Arlovski's game is well-known at this point, he's a tall fighter with good striking but his chin has diminished rapidly over the last few years. Albini is still a big question mark at this point but he is 12 years younger and gets to fight one of the legends of the sport. This fight will be contested mostly, if not completely, on the feet. If Albini can make it a fire fight he can clip Arlovski and likely end his career in the UFC. Greg Jackson won't allow that to happen as Arlovski will use his jab to keep the younger prospect at bay. Albini is still younger, faster and more explosive than his 38-year-old counterpart and he will land something significant in the third round and pounce for the TKO stoppage.
Matt Brown vs. Diego Sanchez
Diego Sanchez will enter this bout for his 26th Octagon appearance and what should be one of his last. His opponent, Brown, enters having said numerous times that this will certainly be his curtain call. Diego Sanchez has fought at 145, 155, 170 and 185 pounds, respectively, throughout his career. He's put his body through absolute torture and has beat some of the very best this sport has ever seen. He'll be 2 inches shorter and giving up 3 inches of reach but he'll find the perfect dance partner to engage in a slugfest for Brown's final bout in the UFC, if he is to be believed. Sanchez's last two losses have come via knockout after previously having never been knocked out, alarming for a guy who's been involved in the wars he has. Brown has lost 5 of six since 2014, his only win in that stretch being a submission of Tim Means at UFC 189 in July of 2015. He's battle-worn as well but these two are some of the most aggressive fighters on the planet. They both have underrated wrestling, top game and submissions. I say it's underrated because it is there but you never see it because they prefer to stand and trade punches. Do that they will. One of them will fall and probably early. Unfortunately for Diego Sanchez, he'll be the one laid out. Brown is too big for Sanchez and his aggression may cost him dearly. Enjoy this fight, it's got Fight of the Night written all over it and may be a contender for Fight of the Year if it lasts more than a round. Brown rides off into the sunset a winner by first-round TKO.
Anthony Pettis vs. Dustin Poirier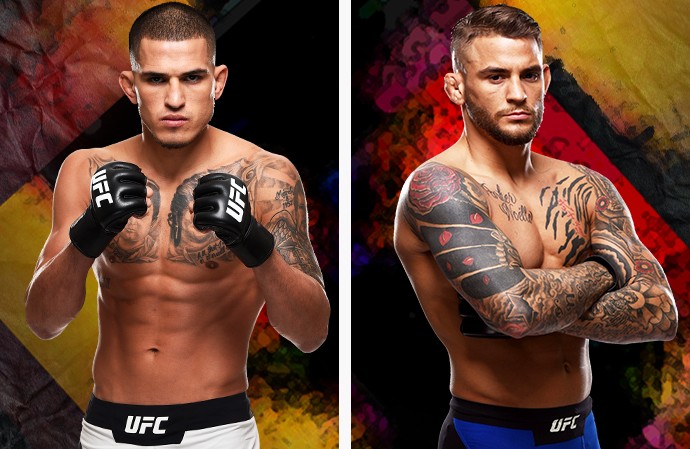 Aside from a shocking first-round knockout loss to Michael Johnson, Poirier has looked great since his 2014 loss to lightweight Champion Conor McGregor. He's won 5 of 7 bouts since returning to 155 pounds, with the other fight being declared a no contest due to illegal knees Eddie Alvarez landed on him in a fight he was winning. Anthony Pettis got back on track with his first fight back at 155 pounds against Jim Miller, winning a unanimous decision easily. Both fighters' last win was a unanimous decision win against Miller and they both looked the part of future contenders. Pettis has been to the top, fallen down on hard times and climbed back up in a different division, only to fall down again. There's no shame at all in losing to Max Holloway and lightweight is where he belongs. Pettis looked like the Pettis of old when he fought Miller this past July and he will need to keep that momentum if he wants to beat Dustin Poirier. Poirier's resume is still missing a win over a marquee name and this fight gives him the opportunity to shed his gatekeeper status and move into title contention. Poirier is currently ranked 8th at 155 pounds while Pettis finds himself ranked 13th, with the opportunity to jump right back into the top 10 and the title picture. Poirier's game is quite simple and unfortunately for him, somewhat predictable. He'll look to establish control from the center of the Octagon and be the aggressor, setting up his left hand from southpaw. Pettis won't oblige initially and will find himself backing up to get the space he needs to fire off his unforeseeable kicks. Pettis has some of the very best striking in all of the UFC and aside from his fight to Holloway, has rarely been in trouble in the Octagon. This fight should stay mostly standing although a Poirier takedown attempt is not out of the question. Clay Guida, Eddie Alvarez and Rafael dos Anjos were able to push Pettis against the cage and stall his attack for minutes at a time and found great success so I wouldn't be shocked to see Poirier employ the same strategy. Their height and reach are virtually identical, which makes this matchup even more intriguing. While I think Poirier is the better fighter at this point, it's hard to envision how he beats Pettis. Unless he can get control in the clinch or throw him off his game with some trips or takedowns consistently, Pettis should be able to land the big shot over the course of 25 minutes. It will be entertaining while it lasts but Pettis lands something Pettis-like in the third and puts him away to climb back into the title picture.
GSP vs. McGregor? Not So Fast.
Saturday night/Sunday morning, social media erupted as Georges St. Pierre became just the fourth fighter in UFC history to earn titles in two different divisions. Conor McGregor used his tweet to remind the world that he not only held two belts, but he did at the same time, a feat which no one else has accomplished and may never. Naturally, fans called for a super fight between the newly-crowned middleweight Champion and his lightweight Champion counterpart. Sounds like a great idea, right? Not so fast. Not only do I think that's an extremely bad match-up for McGregor, to date he has held the featherweight and lightweight titles a total of 709 days without a title defense. He was stripped of the featherweight title he won at UFC 194 when he knocked out Jose Aldo after 350 days of inactivity. He won the lightweight title last November at UFC 205 against Eddie Alvarez and currently has not defended it, nor does he have a fight scheduled yet, leaving his current mark at 359 and counting.
Instead of going all in trying to break PPV records and generate silly amounts of revenue, which it most certainly would, why not pair these two up with the interim Champions to create two big fights that could each headline PPVs?
2-time division Champion TJ Dillashaw called out flyweight kingpin Demetrious "Mighty Mouse" Johnson in his post-fight speech this past weekend. Although that's a great fight to book, he just won the title and he's calling for a super fight with the pound-for-pound king of the world. If you make these two fights and neither of them are for a title, you have 4 of your biggest superstars and Champions locked down, keeping the divisions they represent on hold. Don't get me wrong, a TJ-DJ fight and a GSP-Conor super fight has most fans, myself included, clamoring at the thought of those dream match-ups. GSP and Conor both represent divisions that currently house interim Champions as well as having the title despite never having a previous win in their respected divisions. It's easy to see why they both received title shots despite all of that, they're both huge draws for the UFC. That's part of my issue with the thought of a GSP-Conor super fight. Conor McGregor might have more star power than anyone in the history of MMA, with GSP not far behind him. Instead of going all in trying to break PPV records and generate silly amounts of revenue, which it most certainly would, why not pair these two up with the interim Champions to create two big fights that could each headline PPVs?
For those of you familiar with WWE, November 19 marks the date for one of their biggest PPVs of the year, Survivor Series. For those of you unfamiliar with it, that is a PPV in which Raw and Smackdown, who employ their own set of Champions and rosters, come together for a large show that will feature Raw's best vs. Smackdown's best. It was a great PPV last year and looks like it should exceed last year's show with the current lineup. It will see Raw's Champion Brock Lesnar battle Smackdown's New Champion AJ Styles, in a match where neither participant can win the other's title. Sound familiar? It should. It represents a PPV in which, at the current time, only one title belt is up for grabs. Having TJ-DJ and Conor-GSP headline a PPV guarantees large success for that PPV but the reality is that you can market those two fighters defending their belts, like they should be, against the respective interim Champions.
The UFC has an obsession with super fights, and us fans are more than slightly to blame.
Conor McGregor is a household name now. He caught the attention of the free world 2 years ago when he started calling out Floyd Mayweather. He used his voice and his never-ending wit and trash talk to land a boxing match with the best boxer of our generation, and arguably all-time. If the UFC paired him up with a non-ranked fighter from bantamweight, people would buy it. Before his numbers reigned supreme in the UFC, Georges St. Pierre was one of the biggest stars they had. He's professional, he has never had a drug test failure and he's beat the majority of his competition with rather ease. The same applies to him, a fight with just about anyone on the UFC roster would have fans pulling out their wallets for tickets, PPV buys and merchandise.
For the immediate future, there is currently only one titleholder scheduled to make his defense. That happens next month at UFC 218 when Max Holloway defends his title against Frankie Edgar, which is a great fight by the way. After that, not a single Champion in the UFC has a title fight scheduled. If you match four Champions up against each other and don't have any Champion defending in the near future, who's going to headline PPV cards? The UFC match makers have put together some great cards this year and they've always done a great job at finding match-ups that generate interest and revenue. However, it's difficult to envision a scenario in which the UFC gets large PPV numbers without a Champion on a PPV card consistently.
The UFC has an obsession with super fights, and us fans are more than slightly to blame. We were robbed of opportunities at the height of MMA's popularity without fights like Anderson Silva vs. GSP and Fedor Emelianenko vs. Brock Lesnar. Now, everyone wants an opportunity to go chase a second belt or money fight, also due in part to Conor McGregor and his lightweight title shot. Whether that title fight was deserved or not isn't the point, him and GSP received title shots because they are seen as superstars and the UFC saw dollar signs. The UFC making money is a good thing, despite what most fans and pundits would have you believe. Without money, the UFC wouldn't be in business today and what they've accomplished since the early 90's is nothing short of incredible. They took a failing business idea and turned it into a mogul and one of the most popular sports in the world today. Fighters getting paid big money is deserved for some, but it comes at a cost. Did you see Conor McGregor's demeanor after he got TKO'd by Floyd Mayweather? It wasn't the same Conor that we saw holding his head when Nate Diaz choked him out or when Joseph Duffy did it long before his UFC days. How could you possibly be upset with a performance knowing you just made that kind of money, whatever that number is? Didn't you notice the same demeanor from Michael Bisping Saturday night? It creates a false sense of accomplishment among UFC fighters, even in losing efforts. GSP's comeback tour seems like it's going to be short and sweet anyways, why would you want to pay the guy a ton of money and break records so he can only fight once more and ride off into the sunset filthy rich? Milk those cows as long as you possibly can. Conor McGregor isn't in a hurry to climb back into the Octagon and I still think there's a chance he doesn't again, especially since Dana White shot down his demand last week to be a co-partner and co-promoter with the UFC for his upcoming fight. The UFC initially invested in him as a fighter and they deserve to market one of the greatest ever and get some return on their investment.
Making that much money can change a person's entire career, take a look at Nate Diaz since his fight with Conor. He was not excited to fight prior to that because of his pay and was very open about his lack thereof. He fought Conor McGregor, made millions upon millions and is currently sitting out and may never return. Diaz isn't a superstar like McGregor but McGregor made him relevant again and he could do the same with Tony Ferguson, win or lose. I'm not saying that a McGregor-Ferguson fight would surpass a potential super fight with GSP in terms of money, but it would pair with a GSP-Whittaker PPV headliner. GSP fighting Robert Whittaker would create a very similar situation. The end result is you've either got one of the best ever with a title defense or he uses that fight to catapult into stardom in front of his home crowd in Australia, as that is believed to be where that would take place. Two heads are always better than one and those are the fights for the UFC to book, for the sake of their rankings and credibility.