The Jags Had A Date With The Chiefs
The Jags have a date withe the undefeated Chiefs. As a football fan, I like and root for Jacksonville, but also like the story that is developing with the undefeated Chiefs. Going into the game, I want the Jags to win, but I also realize how good the Chiefs are on offense. I guess what I really want is good game, and for the Jags to squeak out a win in the forth quarter.
The Jags are still dealing with injuries as Fournette is still out for Sunday's game for sure with the same hamstring injury that isn't getting any better.
The game started off in rain in Kansas City. The Jags were having some trouble against the Chiefs today. Not surprised that the Chiefs were getting after the Jags as I knew this was going to be a tough match-up today. Blake Bortles was having a very bad day at the office today against Patrick Mahomes.
As I sit here watching this from my couch, Patrick Mahomes was all over jags today. It seamed like the Chiefs would not even let Bortles on the field and plus he played terrible today. It was all Patrick Mahomes today.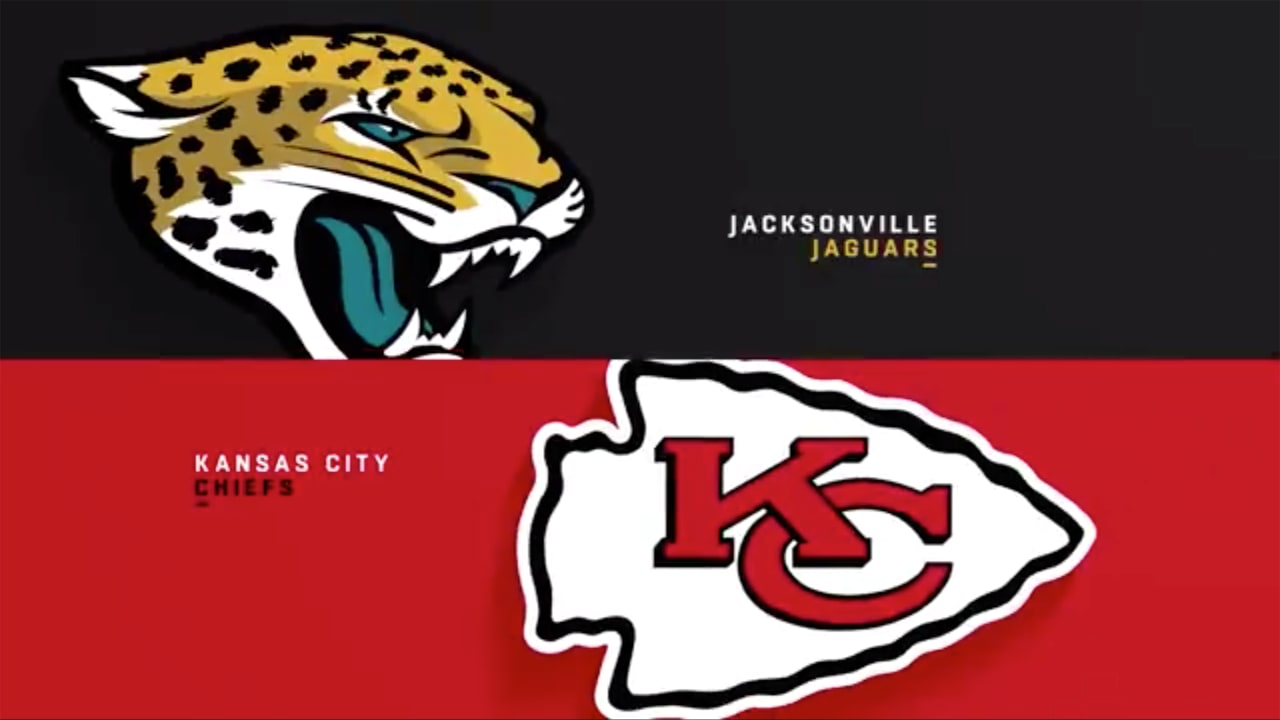 Just to take in the stats from last week Bortles threw 388 yds against the Jets with Dede having one of his best games of the year. This week it was a whole different ball game. Dede didn't do as well as I expected. Today game Bortles did have 430 yds on 33 completions. But he threw the ball 61 times, and four of those time lead to interceptions. The yard total looks nice, but the rest of the stats proved why it was a loosing effort for the Jags this week.
TJ Yeldon was the only big play maker of the game for the Jags, with 10 carries with 53 yds; plus one TD. And those are not great stats, so it shows you what the afternoon was like for the Jaguar offense. Bortles only got one TD to contribute to the game today so he was not a big play maker for the jags today. All the big playmakers were all from the chiefs
I didn't expect this from Bortles at all today, I thought he was going to play a whole lot different today against Mahomes.
There did seem to be a big momentum shift in the game today. It was the one play in the first half that should have gotten them some points on the board and they didn't even go for a field goal! They went for it on forth down and got nothing on that play.
I hope they can get it together for next weeks game. Until next time duvall nation.
Jags took down the patriots
Today the Jags beat the Patriots 31-20. This game was the rematch of the AFC title from last season.
When the game was going down some of the camera caught Brady saying "Do your job." The pats never really picked up momentum the whole game. The Jags took over The whole game.
Tom Brady—– had 235 yds TD 0 int
Blake Bortles— had 377 yds 4 TD 1 in
The big winners for the Jags today were the following players: Keelan Cole, Dede Westbrook, and Corey Grant. If you want to add who else contributed to the touchdown list Moncrief and Jenkins each got a touchdown.
Keelan Cole— 8 targets 7 receptions 117 yds 1 TD
Dede Westbrook— 5 targets 4 receptions 83 yds 1 TD
Corey Grant — 7 targets 6 receptions 56 yds 0 td
Although Corey grant didn't get any touchdowns Sunday, he still got more yards then some of the other jags players on the team.
Which one of the jags are worth a pick up for next week if you don't own any assuming there are Jags available on your wire? I think any of the Jags are worth picking up if they are available at this time. If your not starting them just stash them on your bench.
Overall, great game for the jags today. Hopefully they can keep it up. On to the next one!
IDP: Top 15 Defensive Back Acquisitions of 2017 Part 1 of 3
IDP: Top 15 Defensive Back Acquisitions of 2017
Part 1 of 3
This is my first attempt at writing about fantasy IDP ! I've always been fascinated with adding defensive players into leagues and hopefully this will become a series of article focusing on various positions. So lets jump straight in: Defensive Backs.
Per Football Outsiders, 52 Defensive Backs participated in 90% or more of their teams defensive snaps in 2017. Of these 52 players, 15 were either rookies or new additions to their team.
With such a huge work load in year 1, lets see how productive they were for IDP leagues and keep our fingers crossed their usage continues in to 2018.
All scoring is taken from the the NFL default IDP scoring system which is as follows: Tackle = 1pt; Sack = 2pts; INT = 2pts; Force Fumble = 2pts; Fumble Recovery = 2pts; TD returned = 6pts and PBU = 1pt.
| | | | | | | | | | | | | | |
| --- | --- | --- | --- | --- | --- | --- | --- | --- | --- | --- | --- | --- | --- |
| Name | Team | Snaps Played | Games Played | Tackles | Sacks | PBU | INT | FF | FR | TD | Total IDP Points | PPG | Points per Snap |
| Jordan Poyer | BUF | 1038 | 15 | 95 | 2 | 13 | 5 | 0 | 1 | 1 | 130 | 8.67 | 0.125 |
| Barry Church | JAX | 990 | 16 | 74 | 1.5 | 8 | 4 | 0 | 0 | 1 | 99 | 6.19 | 0.100 |
| Micah Hyde | BUF | 1065 | 16 | 82 | 0 | 13 | 5 | 0 | 0 | 0 | 105 | 6.56 | 0.099 |
| Tre'Davious White | BUF | 1092 | 16 | 69 | 0 | 18 | 4 | 1 | 2 | 1 | 107 | 6.69 | 0.098 |
| Eddie Jackson | CHI | 1055 | 16 | 73 | 0 | 6 | 2 | 1 | 3 | 2 | 103 | 6.44 | 0.098 |
| Mike Adams | CAR | 967 | 16 | 69 | 0 | 10 | 2 | 2 | 2 | 0 | 91 | 5.69 | 0.094 |
| Tre Boston | LAC | 1041 | 16 | 79 | 0 | 8 | 5 | 0 | 0 | 0 | 97 | 6.06 | 0.093 |
| Adoree Jackson | TEN | 1022 | 16 | 70 | 0 | 17 | 0 | 3 | 1 | 0 | 95 | 5.94 | 0.093 |
| Marcus Williams | NO | 960 | 15 | 73 | 0 | 7 | 4 | 0 | 0 | 0 | 88 | 5.87 | 0.092 |
| DJ Swearinger | WAS | 1095 | 16 | 79 | 0.5 | 10 | 4 | 1 | 0 | 0 | 100 | 6.25 | 0.091 |
| Jamaal Adams | NYJ | 1103 | 16 | 83 | 2 | 6 | 0 | 1 | 2 | 0 | 99 | 6.19 | 0.090 |
| AJ Bouye | JAX | 1015 | 16 | 56 | 0 | 18 | 6 | 0 | 0 | 0 | 86 | 5.38 | 0.085 |
| Tony Jefferson | BAL | 1085 | 16 | 79 | 2.5 | 2 | 1 | 1 | 0 | 0 | 90 | 5.63 | 0.083 |
| Marcus Maye | NYJ | 1066 | 16 | 79 | 0 | 2 | 2 | 1 | 0 | 0 | 87 | 5.44 | 0.082 |
| Brandon Carr | BAL | 1024 | 16 | 56 | 0 | 12 | 4 | 0 | 0 | 0 | 76 | 4.75 | 0.074 |
With the current default scoring weighing so heavily towards tackles, it is no surprise that defensive backs do not have a huge level of fantasy production (on a per game basis). It seems that their relative success is predicated largely on their play making ability. Perhaps if forced turnovers were more valuable DBs (corners in particular) would be as valuable as Linebackers? Maybe.
So, rant over. Time for a break down of these top 5* DB acquisitions from 2017!
*Order of players is based on their Fantasy Points per Snap.
Jordan Poyer – SS – Buffalo Bills
Height: 6'0" Weight: 191lbs Age: 26 years Experience: 5 seasons
The Buffalo Bills truly had one of the most rocky but successful seasons they've had in years! Aside from making the play-offs for the first time in my lifetime, they benched their starting QB to a disastrous end (#FreeTyrod). But, their off-season additions were truly something to celebrate.
Jordan Poyer and Micah Hyde arrived in Free Agency and Tre'Davious White was drafted in the first round. Not only were all three of these phenomenal (White specifically), more importantly, they all appear on my list.
And I mean that with no level of arrogance. The fact that they are on this list means they played 90%+ of their teams snaps, a huge achievement for newly added players, all 3 in the secondary.
Now, on to Poyer. This season for him was the definition of a 'career year'. His total career INTs = 7; INTs this year = 5; total career tackles = 219; tackles this year = 95. Not only that but he also played (and started) 15 or more games for the first time since 2014 which was the only other time in his five year career.
Moving forward, I would not expect his usage to change, there's no reason it should, outside of the Bills drafting Derwin James (he won't still be on the board at pick 21). The Bills depth at safety is non-existent and besides Morgan Burnett, the Free Agency market is slim at the strong safety position.
Furthermore, his cap hit for 2018 is a mere $3.875 million (overthecap.com), making him the 30th highest paid Safety in the league next year. Let's hope he can stay healthy.
Barry Church – SS – Jacksonville Jaguars
Height: 6'2" Weight: 218lbs Age: 30 years Experience: 8 seasons
One of the many new passengers on the Jags' hype train, the long-time Cowboy had an impressive first year for this historic defense. His numbers were bolstered by a ridiculous supporting cast, notably his Pick 6 which he expertly plucked from the air after an acrobatic Jalen Ramsey Pass Break Up. But he was still a good player in his own right.
Recording the second highest Points Per Snap of the 15 DBs listed above (behind only Jordan Poyer), he was making plays all over the field. At 30 years of age he still has a few years left in him and his cap hit is fairly minimal at $5 million for 2018.
The addition of Church seemed to add just a little more spice to an already red hot defence and in essence, that is exactly what a competent safety can do for a defence. With most of the Jags defensive players returning for another year of dominance, expect Church to continue his reign of terror in Florida.
Unfortunately for opposing QBs the Jags are strong throughout their secondary, so unless they want to run the ball 50 times again they will be forced to pass at some point. Church, although a good coverage player, may be deemed as the weakest link of all their DBs (unless the slot position isn't filled), which is good for us. More targets = more tackles, more PBUs and more chance for an INT. Don't forget, we don't care if he gives up 200 yards and 2 TDs a game in coverage – unless it gets him benched.
Micah Hyde – FS – Buffalo Bills
Height: 6'0" Weight: 197lbs Age: 27 years Experience: 5 seasons
Along with Casey Hayward a few seasons ago, add Micah Hyde to the list of: "Defensive players the Packers really wish they hadn't let go and now want them back, please." These two ball hawks may soon be joined by fellow safety Morgan Burnett when he joins the Colts and starts dominating the AFC South.
Hyde is the second of three Buffalo Bills in our top 5 for this week. As previously mentioned, the Bills knocked it out of the park when improving their secondary. The 2017 Pro-Bowler and Second-team All-Pro picked himself 5 passes out of the air in his fifth NFL season.
Pair that with career highs in tackles (82) and PBUs (13), Hyde had a great IDP season for a safety posting the third highest Total Points, Points per Game and Points per Snap of those in our top 15.
Just with Poyer, the depth behind Hyde (that's not fun to read aloud) is poor and his cap hit, although higher than our previously two entries still ranks 16th in terms of Safety salary in 2018.
Lets hope this safety tandem can grab another 10 INTs between them next season!
Tre'Davious White – CB – Buffalo Bills
Height: 5'11" Weight: 192 Age: 23 years Experience: 1 season
Perhaps the best rookie defensive player behind DROY Marshone Lattimore, Tre'Davious White was a revelation. Without a doubt the Bills best first round pick since Stephon Gilmore in 2012, White developed quickly into one of the top 10 Corners in the league. He is also the only CB in our top 5.
Paired with another new addition to the team (EJ Gaines traded from the Rams) the future of the Bills CB core is a very bright one. Once again, the Bills successful in their secondary has already been discussed- twice!
With an enormous 22!! Plays on the ball in 2017 (18 PBUs and 4 INTs) white proved to be one of the top DBs in IDP league, especially in dynasty leagues. He also added 4 total Fumble plays and a return TD for good measure.
Players of White's calibre do not enter the league on a regular basis and we all hope that his success continues long into the future. The issue with his immense talent as a shut down corner is the reluctance of opposing QBs targeting him. This was illustrated in 2017 as 13 of his plays on the ball occurred within the first 8 weeks of the season with only 9 to come in the following half of he season.
This may not seem like a huge disparity, but in 4 of those final 8 games, White recorded 0 plays on the ball including 0 in the final two weeks of the season. Now, this may be due to his own poor performance (which I doubt) but it is more likely it was due to teams avoiding him.
That was my poor attempt to disparage you from adding White to your fantasy roster, so he'll be there for me instead. Selfish, I know, but worth a shot. This man is a stud and I loved watching him play.
Eddie Jackson – SS – Chicago Bears
Height: 6'0" Weight: 202lbs Age: 24 years Experience: 1 season
At the embarrassment of the Carolina Panthers, Jackson will be forever embedded in NFL history as the only player to return 2 defensive touchdowns of more than 75 yards in the same game. A huge, monstrous achievement. But, also, not a great indication for fantasy. Those two plays alone account for 18 of his 103 points for the season (17.5%) in the form of an INT, a FF, a FR and of course the 2 TDs.
Despite this, he still put together a solid season as a rookie. Namely, playing an enormous 99.7% of the Bears defensive snaps!! The highest mark of any DB in the league, tied with Tennessee's super start Safety Kevin Byard (per football outsiders).
Fourth round picks rarely pan out to be such impact players. But this lack of invested capital can have an adverse effect. IF a better player presents themselves to the Bears, their willingness to rotate Jackson further down the depth chart will be higher.
But, I cant see that happening. A roster with so many glaring holes it is unlikely the Bears will up-heave one of their strongest players. Furthermore, the Bears recently released veteran Quintin Demps, a player who, in the past has been more than competent.
Eddie Jackson is yet another example of high-value defensive players that came out of the 2017 NFL Draft. His future is bright, now we ask for more consistency.
I hope you all have enjoyed my first entry tackling fantasy IDP! Fingers crossed part 2 of this article will be out within the next couple of days. In which we will discuss the following players: Adoree Jackson, Jamaal Adams, Tre Boston, Mike Adams and Marcus Williams.
As always, feel free to contact me, comment, like or share on any of my work, I appreciate all feedback. You can follow me on Twitter @Murphy123George
Cheers Guys!
George Murphy
All stats (unless otherwise indicated) were taken from NFL.com.
2018 NFL Drafting Needs; AFC South
Nothing beats a bit of draft speculation straight after one of the best Superbowls of all time, right? I'll be going through the draft needs of every NFL franchise, discussing in this piece what could be one of the most exciting divisions in the NFL, the AFC South.
Jacksonville Jaguars – TE, G, QB
The Jaguars are set up very nicely for success. Their hugely impressive defence is under contract with the exception of middle linebacker Paul Posluszny, and despite several mock drafts showing a wide receiver going in the early rounds, I don't see why Allen Robinson goes anywhere given the franchise tag option available to them, with 2nd year talents Dede Westbrook and Keelan Cole in addition. They can also pick up their option on Allen Hurns' contract should they feel the need, so losing Marqise Lee to free agency shouldn't be too much of an issue.
Potential picks:
29 – Hayden Hurst, TE, South Carolina
Hayden Hurst has a great mix of size and speed. He makes his presence known and bursts open effectively. His focus is top-level, and he has a drop rate of under 1% so you know reliability won't be an issue. He's also very useful in the blocking game, a part of his play which is improving year on year. The downside is that come the start of the 2018 season, he'll be a 25-year-old rookie so there will be doubts as to how much his game can truly improve. Interestingly, he looked ready to make it in professional baseball but following injuries and subsequent Tommy John surgery, this is his second shot as an athlete. Overall he'd definitely be an improvement on Marcedes Lewis.
2017 stats – 13 games; 559 yards on 44 receptions; 2 TDs
9 rushes for 30 yards and 1 TD
61 – Braden Smith, G, Auburn
Braden Smith is an extremely powerful player able to absorb contact at the line of scrimmage and take on defensive tackles. He has been compared to Kevin Zeitler by some NFL scouts which is definitely a compliment. He'll need to speed up his play and work on his ability to react to opponents' movements and changes in the flow of the game. If he can improve his consistency, he can become a solid NFL starter.
93 – Chase Litton, QB, Marshall
Chad Henne is out of a contract now and Jacksonville will need someone to not just back up Blake Bortles, but to challenge him for the role of starter. Bortles did enough in 2017 for the Jags to keep their faith in him, but a change under center is only a few mistakes away. Chase Litton was a surprising early entry into the 2018 draft, and certainly isn't a household name in the mould of Baker Mayfield, Sam Darnold or Lamar Jackson, but he certainly can play. Some love him as a prospect, others hate him. To make a splash in the NFL he'll need to add some weight but he does have some talent, as the below stats will confirm.
2017 stats – 13 games; 3,115 yards passing; 25 TDs; 14 INTs
12 yards rushing for 1 TD
Tennessee Titans – LB, DE, G
The world has been promised a new and exciting Titans offence under Mike Vrabel and Matt LaFleur, and they have the players to do it. They'll need some assistance protecting quarterback and running backs, and they'll also need to add some strength to the defense so that the offence gets a chance to spend enough time out on the field.
Potential picks:
25 – Rashaan Evans, LB, Alabama
Another fine specimen of the new breed of NFL linebackers, Rashaan Evans is an elite athlete with strength, speed and agility. He can quickly assess a situation and adjusts his play to adapt to it. He's fantastic when blitzing and will cause untold problems for any NFL offence. What will also impress NFL scouts is the level of improvement from year to year that Evans has made. He's ready to start but has already shown that he's prepared to wait it out and seize his opportunity as he wasn't top of the depth chart in college until his 3rd year. He did have an ongoing groin issue last year but played through it. Hopefully this has healed properly and he's fully healthy.
2017 stats – 12 games; 74 combined tackles (13 for loss); 3 passes deflected; 6 sacks; 1 forced fumble
57 – Duke Ejiofor, DE, Wake Forest
He's led Wake Forest in sacks in all of the last three years; earning himself a Senior Bowl invitation for 2017. Duke Ejiofor has experience playing on the left or right side. He'll aggressively go for the offensive line at the snap and possesses the ability to use his hands well when rushing the passer and also when escaping blocks en route to the backfield. He's not ideal against power runners such as Leonard Fournette so the number of snaps he plays will ultimately come down to the matchup. Particularly in his rookie and sophomore years in the NFL I would expect him to mostly see the field on passing downs.
2017 stats – 12 games; 43 combined tackles (16.5 for loss); 1 pass deflected; 6.5 sacks; 2 forced fumbles
89 – Sean Welsh, G, Iowa
Sean Welsh is a powerful blocker with experience in a 'pro-style' running game, which should be music to the ears of Derrick Henry (I'm assuming DeMarco Murray moves on). He has shown that he is capable in pass protection as well so should fit in well in an offence which we're told will be designed to play to Marcus Mariota's strengths. He has versatility on the offensive line, having played at tackle and center during his college career. He'll need to work on his balance as he has been sent to the turf too many times, which isn't necessarily a surprise given the fact that he is fairly lightweight. Definitely worth a punt in the third round for a player who at worst, gives you greater depth on the offensive line and at best, becomes your starter.
Indianapolis Colts – DE, RB, LB
What an offseason it's been for Indianapolis so far! Josh McDaniels, the Head Coach who never quite made it through the front door, and then the arguably better hire subsequently of former Eagles OC Frank Reich. Couple that with very conflicting reports about the health of Andrew Luck and your guess is as good as mine. At the time of writing, it looks like Moncrief is 50/50 to stay, Gore is going…and that's just the offence. In defense, Barkevious Mingo, Jon Bostic, Rashaan Melvin and Darius Butler are all out of a contract so work needs to be done in order to work on draft needs.
Potential picks:
3 – Bradley Chubb, DE, North Carolina State
Bradley Chubb is considered by many to be the best defensive prospect in this year's class. He's a major player and will disrupt offensive plays on a regular basis with his elite combination of size and athleticism. His footwork is good. He anticipates the game very well. He may need to work on his control a little but this is to be expected with any rookie and is certainly something that can be coached very quickly. Chubb has shown that he is willing to address areas of development and turn them into strengths during his time in college, where he had years of solid production. The simple task for Indianapolis is the draft him, start him, and watch him make the Pro Bowl many times during his career
2017 stats – 12 games; 73 combined tackles (25 for loss); 2 passes deflected; 10 sacks (1 for TD); 3 forced fumbles; 1 blocked kick.
36 – Derrius Guice, RB, LSU
Easily the second best running back in the class this year, and some argue a better prospect than his college predecessor, Leonard Fournette, I'd like to see the Colts pick Guice here. Marlon Mack is more of a complementary back in my opinion and Guice could step in seamlessly for the (probably) departing Frank Gore. 2016 is probably better to look at than 2017 for tape as 2017 was injury-ridden, but speed, power and balance are attribute that Derrius Guice has in abundance. He's able to adapt his run if early trouble is seen and once he finds open field he can take it to the house. He isn't the most natural catcher of the ball but can be used on occasion to pick up yards out of the backfield. Durability may be considered a concern especially as he takes a lot of heavy hits. His running style may mean his career is short, but he certainly has the talent to make a huge impact upon entry to the league.
2017 stats – 12 games; 1,251 yards rushing on 237 attempts (5.28 YPC); 11 TDs
124 yards on 18 receptions; 2 TDs
2016 stats – 12 games; 1,387 yards rushing on 183 attempts (7.58 YPC); 15 TDs
106 yards on 9 receptions; 1 TD
67 – Hercules Mata'afa, LB, Washington State
Firstly, an awesome name. Hercules deserves a place in the NFL! He's played in most positions within the defensive line during his college career but I'm pencilling him in here as an outside linebacker. His smaller frame makes him ideal for rushing the quarterback from the outside and he has the ability to spring out of the line of scrimmage quickly. He will have to work on his strength otherwise he'll likely have his snap count capped but versatility is always good is you have a solid skillset to go with it and that is certainly the case here.
2017 stats – 13 games; 45 combined tackles (22.5 for loss); 2 fumble returns; 10.5 sacks
Houston Texans – OT, CB, S
Quite a challenge for me to try and work out what might be likely for the Houston Texans, seeing as they don't have a pick until round 3! I'm going with offensive tackle, as both Chris Clark and Breno Giacomini are out of a contract currently; cornerback, given the fact Johnathan Joseph and Marcus Williams may not both be kept on, and safety to replace either Marcus Gilchrist or Eddie Pleasant.
Potential picks:
68 – Brett Toth, OT, Army
It has been reported that the Texans met with Brett Toth at the Shrine Game this year. He's 6'5" tall, weighs in at 304lbs and has 30 games' experience with the Army team, 25 of which were consecutive starts at right tackle. The complication here is the fact that the Department of Defense stipulate that "upon graduation, officers will serve as military officers for their minimum commitment of two years". So it remains to be seen whether his talent is enough for Houston to pick him, knowing he won't be available for a couple of seasons, or if alternatives will be considered more desirable.
80 – Jamarcus King, CB, South Carolina
Starting as a wide receiver in high school, coaches at Coffeyville Community College saw his potential on defence and within two years he was an All-American. He impressed at the Senior Bowl and will look to continue his positive impression on NFL scouts at the combine.
2017 stats – 13 games; 41 combined tackles (1 for loss); 12 passes deflected; 2 interceptions
99 – Jordan Whitehead, S, Pittsburgh
Another swiss-army knife, Jordan Whitehead has played snaps at running back, wide receiver, cornerback and safety during his high school and college career. He's comfortable in man coverage in the slot, a skill picked up during his playing time at cornerback and if beaten, he possesses the speed to catch up with the man he is covering. He can be used on special teams which gives him a good route into an NFL roster early on. He does rely a lot on his athletic traits rather than solid technique and at 195lbs, he could be considered a little lightweight for an NFL starter. Not the most productive player in college so will have to impress between now and draft day and show he is worth a dart throw. He has big upside and versatility, and that may well be what gets him in.
2017 stats – 9 games; 60 combined tackles; 4 passes deflected; 1 interception;
142 yards rushing on 22 yards and a TD; 7 yards on 2 receptions
How Jacksonville @ Pittsburgh Foreshadows the Future of the AFC
The NFL's greatest defensive powerhouse in the Jacksonville Jaguars will make their return to Heinz Field on Sunday afternoon to go face to face with the most decorated NFL franchise in the Super Bowl era. The Pittsburgh Steelers look to do a little bit better job of defending their home turf than the last time they hosted the cats. In a forgettable week 5 match-up, the not-so Steel Curtain defense allowed rookie Leonard Fournette to scamper for 181 yards and 2 touchdowns en route to a humiliating 30-9 loss. On the flip side of the ball, Ben Roethlisberger threw a handful of interceptions while Leveon Bell was limited to just 47 yards on the ground. The game was so bad, Roethlisberger tossed out the idea of retirement in the post game presser. Pittsburgh has since rebounded tremendously closing out the season with 10 wins in 11 games. The Jaguars meanwhile finished as the 3 seed in the AFC, and they have already put together a playoff win. With both teams riding success into this week's rematch, how might this game shape the future of the AFC?
Should Jacksonville complete their season sweep in the Burgh, the future of the Steelers organization is difficult to read. As far as Big Ben goes, his career very well may be over. In his 13 completed seasons (he's in the middle of his 14th), Roethlisberger has outlived New England in the playoffs only three times (2006, 2009, 2011). With Peyton Manning retiring after Super Bowl 50, the path seemed to have been paved for consecutive Brady-Big Ben AFC title match-ups over the next 3-5 years. That path coming to a dead end in year 2 might be the writing on the wall for Ben. An additional presence like the Jaguars in the AFC title hunt could chase Ben off the field and onto the couch. But the uncertainty doesn't stop with Roethlisberger; Leveon Bell is the biggest wild card in this deck. There is absolutely no telling what is to come next for Bell if the Steelers fold their 13-3 record in their first postseason game. Earlier this week there have been reports that he will contemplate sitting out of the NFL next season or even officially retiring if the Steelers place the franchise tag on him this upcoming off-season. Bell has expressed his distaste for the franchise in a number of different fashions, and a premature exit at the hands of the historically awful Jaguars might just be the last straw for Bell. The fog that would surround 7 and 26 could lead to a colossal collapse of one of the most prestigious organizations in the National Football League.
Who might benefit from this collapse? The teams that would most greatly appreciate a Steelers downfall would be the Jaguars, Chiefs, Raiders, and Ravens. Between the drama that would surface in Pittsburgh and the drama that is surfacing in New England, the availability of a first round playoff bye would expand tremendously. The Jaguars seem to be the next big thing in the AFC, and the Chiefs have proven to be play-off contenders over the previous few seasons. Like Jacksonville, Oakland is one of the most talented young rosters in the conference. Their record wasn't too hot this season, but their division isn't very young. In a few years the Raiders could return to their 2016 dominance. In regards to the AFC North, the Bengals and the Browns are dealing with repetitive struggles, so it would appear that the Baltimore Ravens could take over the division with little competition.
Should Pittsburgh come out on top Sunday, the Blake Bortles experiment is absolutely finished. Jacksonville's defense is highlighted by a quartet of All-Pros and is talented enough to win a Super Bowl given an offense that performs at a level that is at least decent. If Bortles proves that he can't play at an at least decent level of play-off football, his starting days will have expired. This roster is too talented for the front office to monkey around with Blake's inefficiencies. A loss to the Steelers would urge VP of football operations Tom Coughlin to cut the cords on Blake and advance in a different direction. There are plenty of better quarterbacks in the NFL who would love to live in Florida and play with the best defense in the league behind them. One quarterback in particular is a free agent this upcoming off-season and goes by the name of Kirk Cousins. Football fans dream about Eli Manning finishing his career on a good Jaguars team, but Cousins is much younger than Manning and has a far higher ceiling. This positional upgrade could lead the Jaguars to become a consistent AFC championship contender and even bring the Lombardi trophy to place it has never resided before.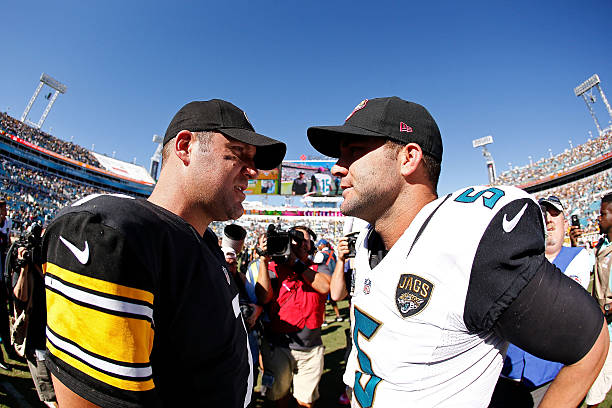 Who might benefit from a Steelers victory? The answer could turn out to be Ben Roethlisberger. Big Ben is already a first-ballot Hall of Famer with a pair of Super Bowl rings and a top 10 rank among the most passing yards/touchdowns in NFL history. If the Steelers win Super Bowl LII, Ben Roethlisberger will join the exclusive list of Tom Brady, Joe Montana, Terry Bradshaw, and Troy Aikman as the only quarterbacks with 3+ rings. Joining that list would then elevate Roethlisberger into the conversation of the greatest quarterbacks to ever play the game. There is more work to be done after Sunday for that to happen, but defeating the Jags would be a big step in the right direction.
The AFC playoff picture moving into the next couple seasons wouldn't change much with a Steelers win. An appearance in the AFC title game may be able to keep Roethlisberger and Bell around an extra year or two, but those ties are wearing thin regardless. Whenever number 7 retires, Pittsburgh is going to experience a brief identity crisis. This window will allow a new AFC North team to make some noise in the playoffs. The longer Roethlisberger's career lasts, the more time that Cleveland and Cincinnati have to stock up on talent and try to collect some momentum from season to season. Outside of the North, the Jaguars would still be the likely heir to the first round bye. They are full of young talent and are a franchise built for the next 5-10 years. Any playoff experience is good experience for these guys no matter the final score. Winning Sunday's match-up is imperative for the Pittsburgh Steelers, and I'm going to predict that they understand the circumstances and let it all hang out. Give me the Steelers by a touchdown.
Jacksonville Jaguars Need To Move On From QB Blake Bortles
The Jacksonville Jaguars (7-4) and their defense is performing as one of the most consistent, efficient and lethal defenses in the entire league. They are ranked in the top-5 in almost every major defensive category in the NFL including 1st overall in points allowed per game (15.3), 1st in passing yards allowed per game (169), and 1st in total sacks accounted for (41). This is a defense that is so good that they can get away with an average offense. The problem, however, is that they don't have one. The offense for the Jaguars rank 9th in the league in points per game (24.5) and 1st in rushing yards per game (154.3). Excluding the run game of Jacksonville, the offense of the Jaguars is inefficient because of their Quarterback play from Blake Bortles. With Bortles at the helm of the Quarterback position, the Jaguars are ranked 29th (out of 32 teams) in passing yards per game (194.8).
Bortles has proven to be a bust for Jacksonville
Bortles was selected 3rd overall in the 2014 NFL by the Jaguars to be their high-power playmaker but he has been anything but their star playmaker. Bortles' best year was in his 2nd season with Jacksonville where he threw for 4,428 yards and 35 touchdowns but only accounted for a QBR of 51.8. In his 4th season, Bortles has shown to be not the leader Jacksonville needed to be to win games in clutch situations. Even though Jacksonville has a very good opportunity to get into the playoffs, fans are worried that Blake will not be the playmaker to lead them even further in the playoffs.
So much is expected from a Quarterback in the NFL but with the combination of his inconsistency of performance and his reliability, Bortles' job as the starting QB for the Jags is in trouble. So far this season, Bortles has thrown for 203 completions (out of 348 attempts) for 2,244 yards (an average of 6.4 yards per completion), 12 touchdowns, and 8 interceptions. Bortles also averages 194.8 yards per game, which is 28th of all the Quarterbacks in the NFL. Bortles is also 21st in total passing yards, 31st in completion percentage, 27th in passing rating and 16th in the highest amount of passing attempts. Despite being sacked 19 times, Bortles has not looked comfortable in his throws and his passes are either too high or too low for his receivers.
The Jacksonville Jaguars Receiving corps haven't been fully reliable in terms of securing the ball thus dropping the ball and rookie Dede Westbrook hasn't been a big impact on the passing yet either. It also doesn't help that their #1 Receiver last year in WR Allen Robinson tore his ACL in week 1 against the Houston Texans. That being said, the general push from the offense doesn't come from the passing game. In terms of needing a key game situation needed from an elevated passing game, Jacksonville can't supply it. In the 11 games Jacksonville has played so far, Bortles has had 6 games where he was under 50 in his QBR and 6 games where he was under his average completion percentage of 58.8%. Bortles also has 5 games under he has thrown for under 200 yards.
Jacksonville's games with Bortles at Quarterback
This season, Blake Bortles has accounted for a couple of good games for Jacksonville but has not proven to be consistent. In the 30-9 win over Pittsburgh on October 8th, Bortles threw 8 completions (out of 14 attempts), 95 yards, and an interception and accounted for a QBR of 58.8. It was the defense that helped the Jaguars beat the Steelers by forcing QB Ben Roethlisberger to throw 5 interceptions including two that were returned for touchdowns. In a key divisional game against the Tennessee Titans on September 17th, Bortles threw for 223 yards on 20 completions (from 34 attempts), 1 touchdown and 2 interceptions and also accounted for a 10.4 QBR. They would lose that game 37-16. This was by far his worst game of the season. The Jaguars can't afford to lose another key divisional game to the Tennessee Titan who in the same tied position for the AFC South Division title.
Whenever Bortles does have a stellar performance, the Jaguars get very good results against opponents. In the 44-7 win over the Baltimore Ravens on September 24th, Bortles passed for 244 yards on 20 completions (out of 31 attempts) and 4 touchdowns and he also accounted for a 77.1 QBR. His best game of the season was in the 27-0 win over AFC South rival in the Indianapolis Colts where he threw for 330 yards (season-high) on 18 completions (out of 26 attempts), averaged 12.69 yards per completion, and 1 touchdown and also accounted for a 95.8 QBR.
The Jaguars do have another matchup this Sunday against the Indianapolis Colts (3-8). This will be another opportunity for Bortles to have a big game and help the Jaguars keep winning. If he continues to struggle, the Jaguars will no chance to advance deeper in the playoffs if they were to win the AFC South or grab an AFC wild card.
Replacements for Blake Bortles
Regardless of whether or not the Jaguars go into the playoffs, this season has shown that Bortles is not the playmaker needed to be the franchise Quarterback of the Jacksonville Jaguars. Losing a high-pick will be rough but changes might be necessary in order to progress this team further. The good news for the Jaguars is that this upcoming off-season is a great opportunity to get either a veteran Quarterback or a great collegiate signal-caller in this 2018 NFL Draft. The upcoming unrestricted free agents including Super Bowl winning QB Drew Brees (New Orleans), Kirk Cousins (Washington), Sam Bradford (Minnesota), Case Keenum (Minnesota), Jimmy Garoppolo (San Francisco), and more.
Another Quarterback who has been under the Jaguars radar for a while but will now likely become a probable acquisition is current New York Giants QB Eli Manning. Jaguars executive vice president of football operations Tom Coughlin might have a big role in acquiring his former Quarterback whom they have won two Super Bowls (both in New York). The Giants benched Eli Manning for Geno Smith cited by going to a new direction and possible moving forward for both parties. The Giants are likely to cut or trade the two-time Super Bowl winning Quarterback leaving Jacksonville very interested in acquiring him. Manning benched by New York was believed to be due to Quarterback play when clearly not the case. With a complete defense and a solid support cast around the Quarterback position along with Tom Coughlin there, it seems like destiny is calling for Eli to be with Jacksonville. This will completely be up to the New York Giants organization to decide that.
In the meanwhile, there is a need for the Quarterback position just in case Manning doesn't fall to Jacksonville. With the Jaguars winning, it will be difficult to draft a solid player from a far position. Some players that could slip could be Wyoming QB Josh Allen, Oklahoma QB Baker Mayfield or even Louisville QB Lamar Jackson (Louisville). The Jaguars will also need help aside from Allen Robinson (when he comes back from injury) and WR Marquise Lee. Some more young talent at Wide Receiver could be a good factor to go in case they do grab Manning or another veteran Quarterback from free agency.
Defensive Jungle Cats
​Ever heard of the phrase defense wins you games? Well with the Jacksonville Jaguars adding some of the top players at the position each year, why hasn't the outcome changed? The Jaguars went from 5-11 in 2015 to 3-12 in 2016. Through free agency and the draft could the tables finally turn in Jacksonville? Can the defense help them win more games in the 2017 season than they have in previous seasons?

Jacksonville added Malik Jackson to a 5 year $85.5 million deal in 2016. Malik had a career high 6.5 sacks in his first season in Jacksonville. He was also able to create pressure to help outside rushers reach the quarterback. The team was also able to add defensive end Calais Campbell. Campbell tallied 56.5 sacks during his nine seasons in the NFL. Calais is a durable player only missing six games throughout his career. A.J Bouye paired with Jalen Ramsey could be one of the best cornerback duos in the NFL. Adding Barry Church brings a versatile safety that could play near the line of scrimmage and in coverage. With the additions from free agency, linebackers Telvin Smith, Myles Jack and nose tackle Abry Jones could make it hard for teams to find success.

In the 2016 NFL draft the Jaguars selected cornerback Jalen Ramsey. Ramsey's first season in the NFL was not a letdown, he's considered one of the best lock down corners in the league. During the 2016 season he recorded 65 tackles, 14 deflected passes, two interceptions, a pick six, and a forced fumbles. The Jaguars also drafted Yannick Ngakoue who had a phenomenal first season in the league. Ngakoue was able to record eight sacks (team record for sacks by a rookie), four forced fumbles, an interception, and 22 total tackles. Ngakoue could be considered one of the top defensive ends in the league if Jacksonville continues to play the 4-3 scheme.
Jacksonville has plenty of talent on the defensive side of the ball. With the defense being anchored by veterans Calais Campbell and Paul Posluszny, I expect an immediate impact for the younger guys looking to up their game. Offenses should fear the defense both with the passing game and with the run game. Jacksonville hasn't been to the post season in a decade but things could change for the franchise if the team holds up defensively.
Is this article just make you hungry for more FOOTBALL? @cleatgeeks has partnered with Pony Keg Sports to bring our fans a great podcast that you can listen to anytime! Go get your #FridayFootballFix with the Pony Keg Sports Podcast as they have a little bit of fun talking Fantasy Football Busts!
NFL Report Card: Jacksonville Jaguars
Our NFL report card for the 2015-2016 season will be assigning a letter grade to each of the 32 teams and offering an explanation why that grade was chosen. After the evaluation, we will point out one specific area the team will need to address this off-season. Want some extra credit? Comment down below what grade YOU would give the team, and tell me on Twitter (@FantasyFlurry) your thoughts on the team's report card for that day!
The Jaguars are a young team that has the potential to be great. Unfortunately, they are not great just yet; They finished the season with a 5-11 record. This offense would show flashes of brilliance, but then would snap the ball over Bortles' head, or something along those lines. There is young talent all over this offense, but that talent is especially shown at the wide receiver position. 22-year-old Allen Robinson finished the
season with 1,400 yards and 14 touchdowns while 24-year-old Allen Hurns finished with 1,031 yards and 10 touchdowns. Each of the two Allens also finished with an 80+ yard touchdown, which shows how explosive this offense really can be. The key is consistency, but that should come with more experience.
The defense really took a hit when the #3 overall pick, Dante Fowler Jr., tore his ACL as soon as practices begun. This left a huge hole in the defense that never was filled. The defense ended up being a little below average in most categories, and this was mostly due to the lack of a pass rush. Opposing quarterbacks had a lot of time, which allowed them to exploit the match-ups with the Jaguars' secondary. One category they were not average in was points allowed. They finished the season second-worst in this category with 28 points allowed per game.
Final Grade: D+
Biggest Off-Season Need?
The Jaguars have had a terrific start to the off-season by addressing what I felt was their top three needs: defensive end (Malik Jackson), free safety (Tashaun Gipson), and cornerback (Prince Amukamara). With the addition of those three, plus a healthy Dante Fowler Jr., this defense should be much improved. They now must shift their attention to the offensive side of the ball and get more help on the offensive line. The spot on the line they are in need of the most is center. I would not be surprised if they brought Wisniewski back in, but addressing this need in the draft would not be a bad idea either.
On The Clock: Jacksonville Jaguars 2016 Offseason Preview
In his "On the Clock" series, NFL analyst Brett Casella (@NFL_iQ on Twitter) will take an in-depth look at all 20 teams that failed to make the playoffs as they head into the 2016 offseason. He will conduct a thorough examination of each roster and make recommendations on whom to cut and re-sign, as well as which players to target through free agency and the draft.
This article will focus on the Jacksonville Jaguars.
2015 Record: 5-11
Draft Pick: #5
Season Summary
The Jacksonville Jaguars finished the 2015 season with a 5-11 record; two games better than their 3-13 campaign the prior year. While a two game improvement seems marginal, last season was actually a huge step forward for the Jaguars franchise, and provided a lot of hope for the team and their fans moving forward.
After struggling as a rookie, Blake Bortles really stepped his game up last year. He tossed the pigskin for more than 4,400 yards, 35 touchdowns, and proved to the front office that he could be their franchise quarterback. Wide receivers Allen Robinson (80-1,400-14) and Allen Hurns (64-1,031-10) had big years, and rookie RB T.J. Yeldon didn't disappoint as a rookie. All in all, there is a lot of reason for optimism for this team, especially on the offensive side of the ball.
Re-Signings & Cuts
Remember in the 2012 draft when the Jaguars selected punter Bryan Anger ahead of Russell Wilson? Well, his contract has now expired, and after blossoming into one of the better punters in the league, the Jaguars should look to extend him for the foreseeable future – at least it wasn't a total waste of a pick.
Chad Henne is one of the good backup quarterbacks in a league with few of them, and has provided a mentor role for the young Bortles. The Jaguars should do what they can to re-sign him for a modest price.
They should also make it a priority to re-sign Center Stefan Wisniewski. He signed a one-year deal with them last year and was by far the best player on their offensive line.
The Jaguars two biggest candidates to be cut are RB Toby Gerhart and DE Chris Clemons. Clemons is a 34-year old pass rushing specialist who only recorded three sacks all of last year. Toby Gerhart has rushed for a putrid 370 yards at 3.1 YPC in his two years in Jacksonville. Letting both of these players go will add $7.5 million to their already massive amount of cap space.
OG Zane Beadles is slated to make $5.5 million next year, despite sub-par play. Jacksonville may tell him to take a pay cut, or get cut.
Free Agency Needs
The Jaguars are poised to enter free agency with the most cap space in NFL history. If they do in fact let go of Clemons and Gerhart, they will have $87 million to spend. With that kind of money, they could quickly turn their team from the laughing stock of the NFL into a legitimate playoff contender.
When it comes to offensive skill positions, the Jaguars are as well off as any team in the league. If anything, they may look to bring in a big, bruising running back to complement the smaller T.J. Yeldon. Chris Ivory, LaGarrette Blount, and Alfred Morris all fit that description.
What really needs work is their defense and offensive line. If they can't re-sign Stefen Wisniewski, expect them to make a run at Alex Mack. Other interior offensive linemen that may draw interest include Richie Incognito, Brandon Brooks, Alex Boone, and Evan Mathis.
On the defensive side, Jacksonville needs help on all three levels. If Muhammad Wilkerson doesn't get tagged, the Jaguars are one of the few teams that will be able to pay the salary he will demand. Other big-name guys they could target on the defensive line include Malik Jackson, Damon Harrison, and Olivier Vernon.
Keep an eye on Seattle linebacker Bruce Irvin, who may look to reunite with his former defensive coordinator Gus Bradley. Jerrell Freeman and Danny Trevathan are two other intriguing linebackers.
For the secondary, safeties Eric Berry, Eric Weddle, and Tashaun Gipson could all provide a big boost, as well as cornerbacks Sean Smith, Prince Amukamara, and Janoris Jenkins.
Potential Draft Picks
There is a wealth of players that can improve the Jacksonville defense that could be available at the number five spot, but the Jaguars may opt to protect their franchise QB by drafting Notre Dame OT Ronnie Stanley. Other first round options are Joey Bosa, Jalen Ramsey, Vernon Hargreaves, and Myles Jack. Any of these players will be a day-one starter on a defense that desperately needs it.
In the second round, Jacksonville may look to solidify the interior of their offensive line. Alabama's Ryan Kelly and Kansas State's Cody Whitehair would do just that. They could also look to add a third receiver to their already potent offense, such as Sterling Shepard, Tyler Boyd, or Michael Thomas. Or, perhaps they turn to the defensive end position and add Emmanuel Ogbah or Shilique Calhoun. With Dante Fowler coming back next year on the other side, they could construct a pair of great young pass rushers.
Have any questions, comments, or just want to talk about the article? Then leave a comment below!
Thursday Night Preview: Tennessee Titans vs Jacksonville Jaguars
Finally! The HIGHLY anticipated Thursday Night Football match-up between the Titans and the Jaguars! Of course I am kidding, but this is what we're stuck with this week. This will be the 42nd meeting between these AFC South rivals; Titans lead the all-time series 23-18.
The 2-7 Titans come into this matchup led by interim Head Coach Mike Mularkey and rookie quarterback Marcus Mariota. The rookie has missed two games this season due to injury, but has played pretty solid
when he has been in there. He has completed 65.6% of his passes and averaged about 256 passing yards per game. His favorite target so far has been tight end Delanie Walker. He is on track to have a career year. If Walker continues his current pace, he will finish the season with 952 yards on 84 catches. Kendall Wright is the number two pass-catcher on the Titans, but he will be inactive again Thursday due to a knee injury. In his absence, rookie receiver Dorial Green-Beckham's role has continued to grow each week. He will look to take advantage of a good matchup in this game. The running back position has been a mess for the Titans this season, but they have finally chosen second-year back Antonio Andrews to be their starter. He is not the fastest guy you'll see out there, but his powerful running style has earned him the starting duties for the foreseeable future. The Titans defense has been decent so far this season, and has gotten to the quarterback in recent weeks, but has taken a huge hit with the loss cornerback Jason McCourty for the rest of the season. The remaining secondary will have to pick up the slack on Thursday as they face the improved passing attack of the Jaguars.
Coming off a big win in Baltimore last week, the Jaguars enter the game 3-6 and look to have back-to-back wins for the first time since the 2013 season. Blake Bortles is at quarterback for them, and he is finally looking like a leader going forward for the Jaguars. He has thrown multiple touchdowns in all but two games so far and has eight more passing touchdowns than he had all of last season. The play of his two leading receivers, Allen Robinson and Allen Hurns, has really helped him out so far. Both of their stats look very similar with both having 40+ catches and seven touchdowns, but Robinson has 61 more yards. Hurns is currently on a crazy streak by scoring a touchdown in each of the last seven games. Their big off-season acquisition, tight end Julius Thomas, has had a poor season so far. He has reached 30+ receiving yards only once, and that was also the only game he scored. The Jaguars struggled at the running back position in recent years, but they seem to have their starter going forward with rookie T.J. Yeldon. He will be considered questionable on Thursday night with a foot injury. If he is unable to go, Robinson and Gerhart will be the two splitting carries in the backfield.
Fantasy:
There are not many fantasy options on the Titans team. Mariota should have another good game since the Jaguars given up 270+ passing yards in all but two games this season. I think Mariota will be able to get that amount while throwing a couple touchdowns and an interception. His main passing options will be Delanie Walker, Dorial Green-Beckham, Harry Douglas, and Dexter McCluster. Andrews will be an alright option at running back, and I think he will get 50-75 yards with a good chance at a touchdown.
The Jaguars will look to continue their passing attack with Jason McCourty out. Bortles should be able to get 275-300 yards with a couple touchdowns and probably an interception. Bortles has struggled some and made bad decisions under pressure, but he should get more comfortable throughout the game and find the open guys. Allen Robinson and Allen Hurns should both be in for solid games. Titans have only given up only one 100 yard receiving game this year, but I think Robinson has a great chance to make it two. Both guys should see 7-10 targets, and both always have a high percentage of scoring a touchdown. Julius Thomas has been bad this season, but if you are in need of a tight end this week, he could be a sneaky streamer. The Titans have given up the eighth-most points to tight ends this season, and I think Thomas will get 6-9 targets. We will see what he does with them. Yeldon is a big question mark to play as of now. I'll just give my opinion assuming he plays. Yeldon will obviously not be 100%, and his matchup against the Titans is a bad one. The Titans are the third-best against running backs in terms of fantasy points allowed, so I would rank Yeldon as a low-end RB2 this week. If he is out, I would prefer Robinson to Gerhart since the Titans do give up some yards to faster, receiving backs.
Prediction:
I think this game will come down to two things: how well the Jaguars manage the pass rush, and how well the Titans run the ball. Since Jacksonville seems to be healthier, and they are the home team, I will be the Jaguars with beat the Titans 26-20.