2018 MLB Awards & World Series Predictions
The 2017 MLB season was a year to remember regarding surprises from players across the league. Both Rookie of the Year winners, Aaron Judge and Cody Bellinger, won unanimously and were considered MVP candidates. Scherzer won his third Cy Young Award, while Corey Kluber received his second. Paul Molitor (Minnesota Twins) and Corey Lovallo (Arizona Diamondbacks) both had turn around seasons for their clubs and reeled in Manager of the Year Awards. The Comeback Players of the year were Mike Moustakas (Royals) and Greg Holland (Rockies). The Batting Champions of 2017 were Jose Altuve (.346) and Charlie Blackmon (.331).  Finally, you have Jose Altuve (Astros) and Giancarlo Stanton (Marlins) as the 2017 MVPs.  The World Series is the reason why it's called the Fall Classic, with the epic series between The Dodgers and the Astros- with the Astros winning their first title in franchise history in seven games.
It's February 2018 and it's not too early or late to look ahead and predict the same awards for the 2018 season. I will predict my awards for the 2018 season and will predict on who will win the World Series this year. My choices for each category can be way off or maybe I will have some truth into what I see with this season. My predictions won't necessarily go off of last year's performances. I could simply choose a player that fans have never heard of or forgot that this player was still playing. These predictions are what I think as of right now going into Spring Training. All of my picks can get hurt during Spring Training, so this list is not easy to make. But feel free to share and make your own predictions and you read along. I will start with the National League, American League, my NLCS/ALCS match-up, and my World Series pick.
My awards that I will predict will be the MVP's, Cy Young's, Batting Champs, Manager Of the Years, and Comeback Players of the Year. Let's get started with the National League. This was a tough list that I was over- thinking the past few days before I put anything in writing. So here are my 2018 predictions-
MVP: Nolan Arenado (Rockies)
Cy Young: Clayton Kershaw (Dodgers)
Batting title: Joey Votto (Reds)
Manager of the Year: Mike Callaway (Mets)
Comeback Player of the Year: Yoenis Cespedes (Mets)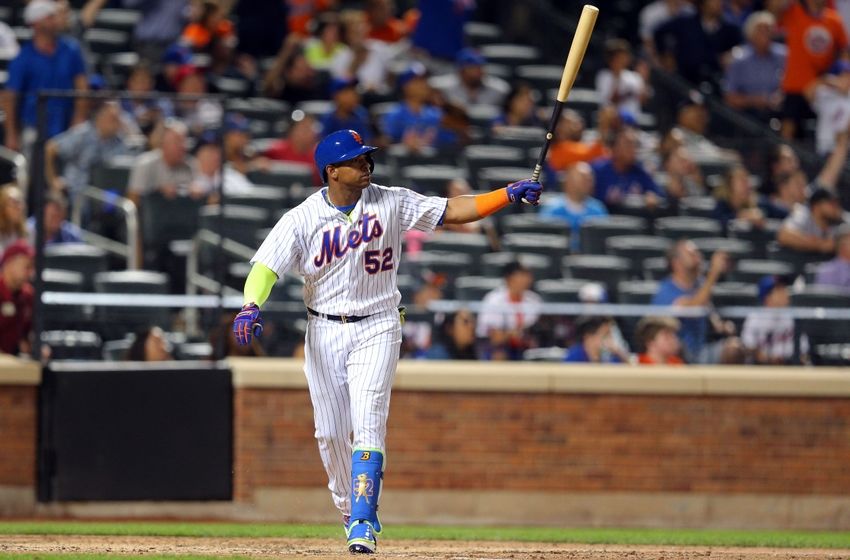 The reason for my choices are as followed- I do believe this will be the year that Nolan Arenado will establish himself as a top 2 player in the game (if not already) and the best player in the NL. Clayton Kershaw is an easy choice but when I look at the Dodger's rotation, this team will struggle unless Kershaw can stay healthy because he will be carrying the whole load of the team this year. Joey Votto is one of the best hitters in the game, if not the best hitter and will catch even more eyes this year with the Reds expecting to not make the playoffs this year. Mets new Manager Mike Callaway has a lot of toys to play with this year with a new-look lineup and a rejuvenated rotation, the Mets could be the dark horse of the league this year. That comes with the Mets highest paid-player Yoenis Cespedes, in my mind will comeback this year from a rough injury-played season and will have a big year for the Mets.
Here are the American League 2018 awards-
MVP: Mike Trout (Angels)
Cy Young: Garret Cole (Astros)
Batting Title: Josh Donaldson (Blue Jays)
Manager of the Year: Alex Cora (Redsox)
Comeback Player of the Year: David Price (Redsox)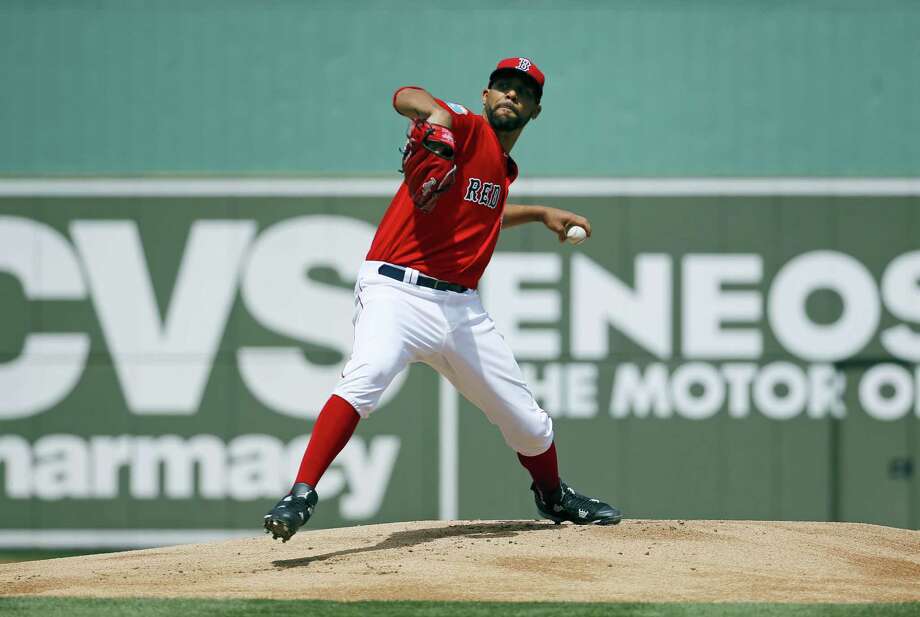 This was very tough when it came down after the MVP. Mike Trout will be squished with the players around him in the line-up for the Angels this season. Trout will get pitches to hit this year and will maximize his talents. Garret Cole could be the best number 3 starter in the game. With the pressure off Cole, he will have a high-powered offense that will score a lot of runs and will compete for another championship this year. Josh Donaldson will be healthy in a contract year this season and like Mike Trout, he will have hitters around him this year in the line-up, while hitting in a great ballpark. Alex Cora is the perfect kind of person to be the manager for a franchise like the Redsox. I believe Cora will find a way to push this team to the playoffs this year and will know how to manage a game with the kind of team he has. David Price had an awful injury-played year last year and had some off-the-field issues with the Boston media. Price can opt-out after the 2018 year and I believe he will pitch enough to want to opt-out of the current contract he has.
Here are my NLCS/ALCS and World Series predictions-
NLCS: Chicago Cubs vs. Washington Nationals (6 games)
Winner: Washington Nationals
ALCS: Houston Astros vs. Cleveland Indians (7 games)
Winner: Houston Astros
World Series Winner: Houston Astros (6 Games)
This was a tough choice. There are a lot of great teams in both leagues but I do believe the Astros have too much fire power in the American League and will had more to the bullpen at the trade deadline. The Indians still have the best rotation in the American League but I think the Astros get to the Indians bullpen. The Cubs starting rotation will not be able to compete with the rotation of the Nationals and the Nationals will out-slug the Cubs in a high-powered series. The Astros have more of a complete team then the Nationals. The Nationals will have all the pressure on them to win with Bryce Harper going into free agency this coming off-season. The pressure will mount and the Astros will win a consecutive World Series.
So, what do you think of my choices baseball fans? What are your predictions with the season awards and the picks for the playoffs/ World Series? I will come back to this list at the end of the 2018 season and see if I got any of this right. Baseball is now back as we will kick off another great season.
What the Padres Got, & The Rays Did
The Padres and the Tampa Bay Rays both made moves over the weekend. Personally, if I ran either clubs I would not have done either move. I would not have paid Hosmer nor would I have released Dickerson. But before we look at the individual moves, I want to point out how similar the two player actually are. Since the start of 2014 (so we have a large sample size) batting average goes to Hosmer .289 to .282, home runs goes to Dickerson 85 to 77, OPS goes to Dickerson as well .835 to .799 with fWAR going to Hosmer 7.5 to 7.1. They were also both All-Stars last year and are both 28 years old. But the big difference of course is that one was just paid $144 million for 8 years, while the other one was released by his current team even-though he is only making about $5.5 million. My big takeaway here and big prediction is that whoever trades for Dickerson will get a really good player for a very reasonable price.
What Do The Royals Do At First Base Now?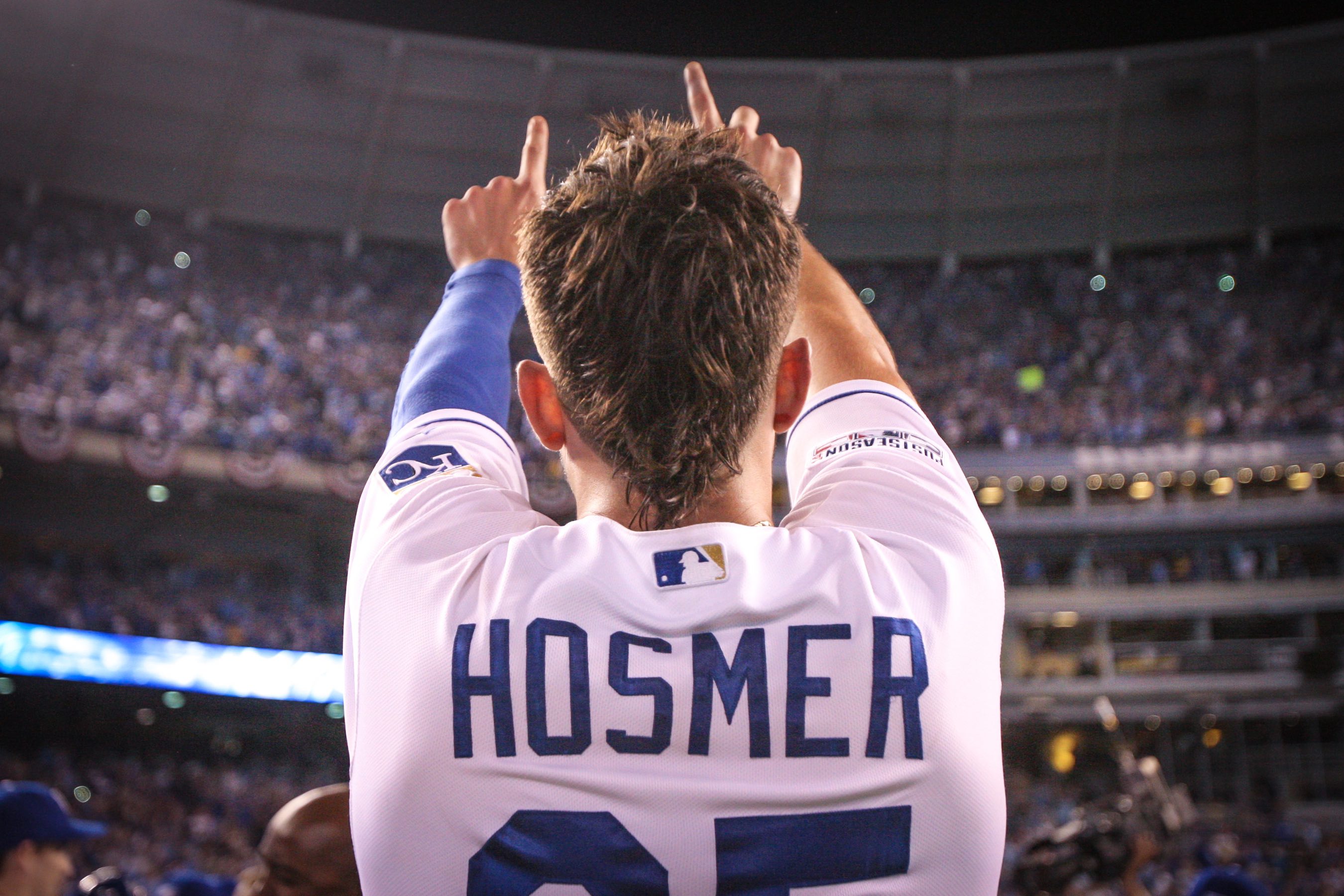 What The Padres Got
Although he only has limited experience at Petco Park in his career, the first baseman has absolutely raked. In 12 games between the regular season, World Baseball Classic and the 2016 All-Star Game, he has hit .458/.481/.813 with five homers and 19 RBIs. Hosmer is a nice player, he is in my opinion a complementary piece. He is not a superstar or a guy you build a franchise around. He is the guy you get that puts you over the top after you have built your franchise. He is that one final piece of the puzzle, not a 4 corner piece. The Padres obviously don't see him that way, or they would not pay him like a superstar for 8 years. Lastly, to give him an opt out after 5 years in not good for the Padres at all. The Padres acknowledge and realize that they will not contend for a World Series title for a few more years. They have said they are rebuilding and they expect to contend in the 2019-2022 time frame, yet you pay big money today for a supposed building block of your team and give him an opt out in the middle of the time frame you think your club can compete. This deal gives every advantage to Hosmer and none to the Padres, Boras did it again.
What The Rays Did
They picked up a hitter in C.J. Cron who really had no place in Anaheim with Pujols and Otani. He never was really a full time player in Anaheim in his four year career anyway and now that he will be in Tampa, the Rays are crossing their fingers for more consistent production. In those four years he has a batting average of .262 with an on base of .307 producing 213 RBI's and 59 home runs. But he also has a k/bb walk rate of 314/73. I understand the Rays thinking as they gave up a player to be named later, and he is relatively cheap at $2.3 million this season and under club control until 2021. The part of the transaction that I don't understand and was shocked about when a writer for this site called me at work and told me about the transaction was the Rays essentially dumping Corey Dickerson. If you look at the numbers overall of Cron's 4 year career and Dickerson's 5 year MLB career they look similar. But the big difference is Cron has been consistent in his four years while Dickerson has drastically improved over the last two years. Last year he had career numbers in hits (166), home runs (27) and runs (84). While also not having a drop-off in doubles (33) and batting average (.282). I understand that the Rays look at Dickerson today and see him with an almost $6 million price tag. But last year in his 4th year of service he only made basically $3 million and Cron in his forth year is making $2.3 million. If he improves on his numbers with a starting role his year 5 monetary value and Dickerson's will not be far off. But Dickerson's defense is much stronger at his position than Cron at his.
What Are These Clubs Thinking?
I don't understand what either club is thinking with these moves. The Padres are not going to get the value of the largest contract given to a player in Padre history, and the largest this off-season. The real dumb part is that they give him an opt out when they think they as a club can compete. The Rays are just mismanaged if they can't afford a player of Dickerson's quality for a $6 million price tag. I am calling my shot right now and saying that which ever team picks him up for the 2018 will be very glad they did.
Royally Yours: Eric Hosmer and the Royals First Base Situation
Eric Hosmer agreed to an 8-year $144 million dollar contract with the San Diego Padres on Saturday night. The deal has an opt out after five seasons. It is the largest contract in Padres history. The Padres were considered the Royals biggest competition for Hosmer and the signing will leave a big hole on the roster at first base.
Hosmer's market value declined this offseason but the deal will sill make him the 6th highest paid first basemen in the MLB. Former Royals prospect Wil Myers played first base for the Padres last season but he will move to the outfield with the addition of Hosmer. Myers was stuck in AAA when he was in the Royals system because he was behind Hosmer in the depth chart. Myers was traded to the Tampa Bay Rays in the James Shields-Wade Davis deal.
One of Hosmer's biggest moments as a Royal occurred in San Diego. He was named the MVP of the 2016 All-Star Game, which was hosted by the Padres. It was the first time a Royals player won the award since Bo Jackson in 1989. Hosmer went 2/3 with one home run and two RBI's in the game.
The departure of Hosmer will create a hole at first base for the Royals. Hunter Dozier is projected as the starter at first base. Dozier is considered one of the Royals top prospects but he does not have a lot of experience at the MLB level. He also does not have a lot of experience at first base in the minors. He started 12 games at first base with the AAA Omaha Storm Chasers from 2016-2017. The Royals could opt to pursue another first basemen to fill the position. Logan Morrison has expressed interest on playing with the Royals and he could be a good short-term solution. Morrison hit .246 with 38 home runs with the Rays last season. The Royals drafted Nick Pratto in the first round of the 2017 draft and he will likely be their long-term solution at first base. Pratto is considered the Royals best prospect but is only 19 years old and needs more time in the minors to develop.
The Royals will be in a rebuilding mode because they did not re-sign Hosmer. They have some good pieces but it could be a few seasons before they compete again. If the Royals signed Hosmer he would have taken up a big portion of their payroll and it would have made improving the roster more difficult. The Royals may struggle the next couple years but they should be in a good position in the future.
It Is Not All Boras' Fault
I wrote an article earlier in the week titled The Boras Bunch where I listed Scott Boras' still unsigned 15 clients. The article includes some interesting quotes from Boras and discusses why he is so calm plus who or what he blames the lack of urgency by clubs to sign his free agents as well as free agents in general. The majority of our readers who took the time to comment on the story (thank you all for interacting with us) were very critical of either Boras the agent, the players themselves, or both. Therefore, I decided to write this as a follow-up article to perhaps give our readers a different perspective using the recent signing of Yu Darvish as the backdrop.
All through the MLB off-season; players, who are free agents, teams, who need to fill open position spots, and agents, who represent players who can fill those open positions all constantly talk to one another. Most of the time it is friendly banter, for example; Carlos Santana's representation were in constant contact with the Cleveland Indians as they were negotiating the contract he eventually signed with the Phillies for 4 years at $60 million dollars. Now it was partly done as a courtesy, but I am sure also partly done so they can also put pressure on the Phillies by saying they are still having open and ongoing conversation with Cleveland. The Cubs, in their longing of a starting pitcher did the same thing with Jake Arrieta and his agent Scott Boras. But, before you go thinking how nice and considerate Theo Epstein is, look at it from Arrieta and Boras' point of view.
Before we continue, it is also a common practice for a team to approach the agents of several similarly-valued players and say something to the effect of "My owner has authorized me to spend "X" amount of money on the position you play. We have contacted several players and given them each the same offer, the first one to accept will be the only one we sign." Therefore now that you as a reader know some of these practices, you can see that Theo combined these practices into one practice when he called Scott Boras about Arrieta. Theo said something to the effect of, "We have been negotiating with Yu Darvish and his agent. We are fairly certain that we can sign him for roughly 6 years at $126 million. But, before we do, we thought out of common courtesy we thought we would extend the exact same 6 year $126 Million Dollar offer to Jake Arrieta.
So now I am banking most of you are asking the question; Why did Arrieta not take the offer? And most will then go on a rant about how greedy both Boras and Arrieta are. But, they did not set the market, Theo Epstein did. You see, at your job you want to get paid what you are worth. And, truth be told, it annoys the snot out of you when a person you work with does less work than you but is paid equal or more than you. The problem is, the "average American" can't negotiate what we make. But, baseball players can. In so doing, Theo Epstein set the pitching market for the Cubs at 6 years and $155 million. How did he do that you might ask? He did so when he signed Jon Lester to that same contract on December 15th of 2014. Now, this goes back to wanting to be paid like your co-workers and Arrieta and Lester have been co-workers for the past 3 seasons. In that time span Arrieta had 9 more wins, more complete games, more shutouts, given up less home runs, had a 2.80 ERA to Lester's 3.37, Arrieta had more strike outs, and Arrieta had less runs scored by a wide margin of 179 to 218. But the Cubs want to offer Arrieta less money now than they signed Lester to three years ago? And not just a little less, almost $30 million dollars less! The only other fact the Cubs could use to justify their number is Arrieta's age he is a year older now than Lester was when he signed his 6 year contract.
If you had the ability to negotiate your contract at your job you would not allow a co-worker to make $29 million more than you. And, if you hired an agent to represent you, and he got you a contract for $29 million less than your co-worker, you would fire that agent. These are the reasons Jake Arrieta is still a free agent, and Scott Boras has lots of clients.
Royally Yours: Spring Training Preview
The Kansas City Royals will report to spring training this week. Pitchers and catchers will report on Tuesday. Their first workout will be on Wednesday. The full team will report next Sunday. The first full team workout will be next Monday. The Royals first spring training game will be on February 24th in Surprise, Arizona against the Los Angeles Dodgers.
Last year the Royals went 17-15 in spring training. They finished 4h in the Cactus League. It was their highest finish since the 2015 season when they finished 2nd. It will be important for the Royals to play well in spring training this season because they have a lot of new additions to the roster.
There are a few former Royals that are still free agents. The Royals biggest target is Eric Hosmer. They have pursued Hosmer in free agency but he has not signed a contract. If he is not signed by spring training he could participate in the training camp set up by the players union. Logan Morrison could be a target for the Royals if they do not sign Hosmer. Morrison was born in Kansas City and has expressed interest in playing with the Royals. It is unclear who will play first base for the Royals next season.
Shortstop will be a position to watch this offseason. The Royals signed Alcides Escobar to a one-year contract this offseason. They also have Raul Mondesi Jr. who was considered one of the Royals best young infielders. There should be a competition for the starting shortstop job in spring training between Escobar and Mondesi. The Royals could make Escobar the starter for the 2018 season, which would give Mondesi more time to improve in the minors.
The Royals starting rotation will be another position battle to watch. Danny Duffy, Ian Kennedy and Jason Hammel started the majority of the season and should be in the rotation this season. Nate Karns had thoracic outlet surgery last July and could compete to get back in the starting rotation. Jakob Junis started in 16 games last season and could be another option in the starting rotation. The Royals have a lot of depth at starting pitcher and it will be interesting to see who is in the starting rotation at the beginning of the season.
Spring training will be an opportunity for the Royals to figure out their roster for the 2018 season. There are a few position battles to watch in spring training that will have an impact on who will make the 25-man roster. Spring training will be the first chance to see the Royals new roster come together.
The Boras Bunch
If you ask Scott Boras, he will turn to you and candidly reply that he saw this coming. He dosen't even respond with panic, in fact, he has already calmly given the several unsigned free agent class in 2018 a term. He says it is a late-developing market. But I would love to know if his clients feel the same way with less than a week before the start of spring training and no job. You could ask any of them, just pick one. There are still 15 Scott Boras Clients in MLB free agency. Here may be the most shocking thing of all, as of today, Scott Boras has not signed a single client to a major league deal this off-season.
The pitchers are; Jake Arrirta, Jeremy Hellickson, Greg Holland, Mike Pelfrey, Oliver Perez, and Tony Watson.
The position players are; Perdo Alvarez, Stephen Drew, Carlos Gomez, Carlos Gonzalez, Matt Holiday, Eric Hosmer, J.D. Martinez, Mike Moustakas and Jason Werth.
What does Boras blame for this "late-developing" market?
He blames the Miami Marlins and other clubs who flooded the market with talented players in trades and Major League Baseball front offices that invested so much time and manpower in a pursuit of Shohei Ohtani in December.
"I'm not ready to evaluate anything because of the market delay," Boras told ESPN. "You have to let the market be a market before you can evaluate it.
"I believe that every good owner in the game wakes up and says there's an opportunity that exists today that didn't exist yesterday. Regardless of what the date on the calendar is, if it's good business, you should do it."
Pitchers and catchers for the 30 MLB clubs will be streaming into camps in Florida and Arizona starting today, but Boras said he expects several players to come off the board once teams look at their rosters and assess the needs that still exist.
"We've had players that reported in February and the middle of March," he said. "The key thing is, we are dutifully making sure that all of our clients are ready to play."
Should Boras really be this cool and calm?
Boras' relatively serene and patient take on the market comes amid a turbulent couple weeks for baseball. More than 90 of the 166 players who declared free agency in November are still unsigned, and MLB and the players' association have taken turns trading barbs this week.
After MLBPA executive director Tony Clark charged teams with a "race to the bottom" that "threatens the integrity of the game," the commissioner's office said much of the blame lies with agents who misread the market.
Several of Boras' top clients appear to have deals on the table. Hosmer reportedly has received a seven-year offer from the San Diego Padres, while the Boston Red Sox reportedly extended a five-year offer to Martinez. In addition, sources said that closer Greg Holland received a substantial offer to return to the Colorado Rockies before the team filled its closer void by signing Wade Davis to a guaranteed three-year, $52 million deal.
So why have they not signed these deals? Why do you have players and agents complaining about the deals that are available and have been made to his clients?  Here is Boras' cool and calm reaction; "If you were telling me we've already spent $4.3 billion on players and there's no money and all those players are there, I would say it's a concern. But when the profits are the greatest, the franchise values are the highest and the revenues are the most extreme in all the teams' existence — when you have that and you still haven't spent the money — it creates that opportunity on a daily basis for teams."
Boras paused as he chose his words carefully then continued with; "These owners are captains of industry. They're smart people. They're going to look at it and say, 'If I get ahead of my competitor and increase my probability of winning and I increase my ability to attract fans, my TV ratings, my playoff opportunities and my [regional sports network] potential for the future, I'm going to go out and get somebody that's still there because it's going to provide all those positives for me."
What he is basically saying is that the owners have the money. And his clients can provide higher television ratings, a better chance at winning, and will draw in more fans to their teams. These things mean more money for their businesses, and since he can prove all of these things with numbers (he and his team do a great job of essentially building a resume for his clients with numbers) the real number he can prove is each of his clients worth. And when one of the 30 teams acknowledges his client for his true value, then they will sign. But, not until.
So he is blaming the owners in all of this?
Boras, who has become known for his colorful analogies about baseball economics, described this winter's lack of hot stove activity in nautical terms.
"Let's allow the ships to get in from their quest in the ocean," he said. "They went all the way to Japan [for Ohtani]. Then they stopped at sea to pick up the sunken ship in Florida. Eventually they're going to get to their residential docks, and they can evaluate what they want to do to be adequately fulfilled for their journey at sea for the season."
SABREmetrics Sunday: Mike Moustakas' value
Third baseman Mike Moustakas is one of the many free agents that has yet to sign. While most of the attention is centered around the likes of Yu Darvish and Jake Arrieta, Moustakas is another notable name available. No real rumors are swirling around him currently, though the popular opinion is that he will re-sing with the Kansas City Royals.
What is Moustakas' value like these days? The veteran Greek man at the hot corner has had an up and down career in Kansas City after being taken 2nd overall in 2007. He has had several All-Star seasons and some mediocre and even bad seasons. His value chart is basically a roller coaster. Currently 29 years old, he certainly has years left in the tank. Right now, his value is higher than it was in 2013-2014. His last two full seasons he was an All Star in 2017 and 2015 (Note: he missed most of 2016 due to injury). Here are some numbers to look at.
His last two full seasons (2015 ,2017)
2015:
.348 OBP / .470 SLG / .817 OPS / 22 HR / 12.4% K / 7.0% BB / 123 wRC+ / -4.6 UBR / 4 DRS (Defensive Runs Saved) / 3.7 fWAR
2017:
.314 OBP / .521 SLG / .835 OPS / 38 HR / 15.7% K / 5.7% BB / 114 wRC+ / -3.2 UBR / -8 DRS / 2.2 fWAR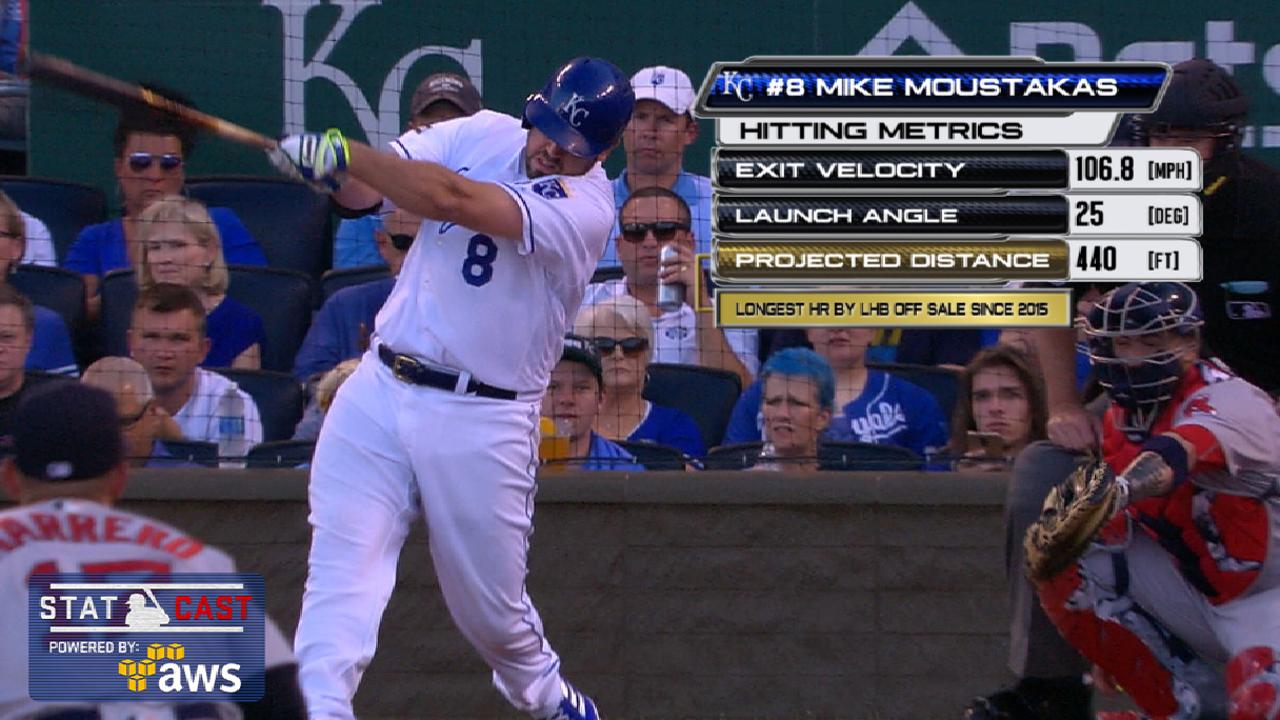 Moustakas is definitely a solid player going off the last few years. Overall he is a career 12.1 fWAR player in seven years. His 3.7 fWAR in 2015 was a career high, and his 38 homers last year was by far a career high. He is not traditionally an on-base machine, he is a career .305 OBP and has only had an OBP above .320 once in a season. But he does not strike out a lot and gets his hits. While his defensive metrics did not look great last season, he is overall a very reliable third baseman.
Is Moustakas a super star player? Not really. But he has solid value right now and could be a good add to any team looking for a reliable third baseman with some pop in the bat.
OTOGH: Rangers Rebuilding
The Rangers are rebuilding. Countless trades and large contracts have stiffened the team payroll. General Manager Jon Daniels has said the new team will "be competitive"; you won't see him use the term "rebuilding," though several interviewers have straight up asked Daniels is this a rebuilding year.
While the big story in baseball is the lack of free agent signings — as of this writing, there are still over 100 free agents, including former Rangers Yu Darvish, Jonathan Lucroy and Carlos Gomez — I don't see the Rangers going after any of these players. The long and short of it is that the Rangers don't have the money to offer the contracts the players would want.
Don't expect any big trades either. The Ranger farm system has been greatly depleted with the Cole Hamels trade and bringing in Lucroy and Carlos Beltran. There was a slight boost with the trade of Darvish, and a little-known fact of Lucroy's trade to the Colorado Rockies was that it led to the Rangers getting a very high prospect from the Rockies: Pedro Gonzalez, who was 19 when he was signed and was the 10th-ranked prospect in Colorado's farm system. With the Darvish trade, the Rangers got three prospects, one of them being Willie Calhoun, a big bat and quick outfielder. I have to say, with his short time in the majors last season, I don't feel that Ranger fans got to see what he could do, and I am looking forward to spring training and seeing just that.
Deals this year for the Rangers have been quite frankly unusual. The latest one as of this writing is trading away Seattle Seahawks quarterback Russell Wilson. Now, let me say that I know Wilson was never going to make the team, but the point of him was to be a PR move. Taking the time to actually trade is strange.
The signings the Rangers have done have been all about pitching. The Rangers signed a closer, Seung-hawn Oh, a former Cardinal. However, after the last few years of closer chaos, the Rangers are only saying that he will be in the bullpen and are not going to name a set closer.One year, $ 2.75 million., 4.01 ERA last year, which was a down year for him. This is a win-win for the Rangers and for Oh. If he comes back from an off year and performs, the Rangers could have a closer, though Manager Jeff Bannister has said he is not going to use the term "closer." Look for another year of closer by committee.
A fun signing to a minor league contract is Bartolo Colon, who bounced around the Braves and the Twins last year. This is a no-risk signing, and if he makes the team, this helps the bullpen. The Rangers need all the help they can get in that department. Another notable signing to a minor league contract is Shawn Tolleson, who was out last year after having Tommy John surgery.
Besides Darvish, the Rangers lost some of their starting pitching, Martin Perez is out until May with an injured elbow. Thankfully, it is not on his pitching arm.
A.J. Griffin has elected free agency, and I liked how good he was for the Rangers and was sad that they didn't sign him. The Rangers did sign Mike Minor, who came back to the majors last year after not playing for two years because of multiple injuries. He did quite well for Kansas City, with a 2.55 ERA. He is going to need to be on his game to help the empty starting rotation.
The Rangers are rebuilding. To say something is competitive, the team needs to do things to improve. The Rangers didn't do anything to make the team better. This year, the Rangers should focus on building up a farm system and looking at what can be done in the future to make them a truly competitive team.
Are Major League Baseball Players Overpaid?
MLB players earned more than $4MM on average in 2017, with some players' salaries exceeding $30MM. For most people, that's an unfathomable amount of money. Many people feel that baseball players and other athletes are overpaid, with the median American full-time worker earning around $45K per year.
Why do people object to MLB player salaries? According to MLBtraderumors.com, "one reason is the nature of the profession – Major League Baseball is a game played for the public's entertainment, while baseball itself is a game many of us played in our youth for the sheer enjoyment of it." MLB players don't serve an essential function to society like teachers or doctors. And to many, the work of an MLB player seems less difficult and much more enjoyable than a typical job. It can be difficult to stomach professional athletes earning 100 times or more than that of a typical American.
Another reason some fans consider players to be overpaid is ticket prices. For a family of four to see the Cubs host the Cardinals on a Saturday in July, sitting in the upper deck, currently costs $565.91 on Stubhub for tickets alone. Of course, context is everything. Go to a Rays-White Sox game on a Wednesday afternoon in April, and a family of four can get in the door for $50 or less. At the heart of the matter: how much do player salaries actually affect ticket prices? I'm not an economist, but I think one would argue that teams will charge what fans are willing to pay. If player salaries were magically cut in half tomorrow, but demand for tickets remained the same, would you expect teams to reduce prices?
The other side of the coin is that, as difficult as it may be to accept given their salaries, MLB players might be underpaid. According to mlbtraderumors.com, "as an industry, MLB's revenue has grown to $10 billion. As Nathaniel Grow wrote on FanGraphs a few years ago, the players' percentage of that pie has dropped from a peak of 56% in 2002 to less than 40% in 2015. No one's suggesting fans should feel sympathy for wealthy MLB players, but rather that they are entitled to fight for their fair share of the sport's revenue." After all, without these 1,000 or so players, there's no MLB. More money for the players doesn't have to mean higher ticket prices; it would just mean less for the owners. Those on this side of the debate would note that MLB players are highly compensated because there are so few people in the world capable of doing their jobs, and interest in watching them perform drives the sport's revenue.
I believe as a baseball fan that this off-season has been one of the worst when it comes to the business of the game. Specifically when it comes to signing the big-named free agents. Only one of the top ten free-agents coming into this off-season has been signed. Closer Wade Davis signed the largest contract for a reliever with the Rockies this off-season at $52
Million for three years. I would argue that Wade Davis was in the top five for free-agents coming into this off-season.
My point is that no team wants to overpay for a player anymore. But, is this the reason why the top free-agents haven't signed yet? Baseball is going to kick off in the next couple of weeks for pitchers and catchers. Players like Yu Darvish, Jake Arrieta, Lance Lynn, Alex Cobb, and Johnathan Lucroy still don't have a job and all these free-agents will be behind when it comes to getting ready for the season. These players need to be on a team within the next few days so they don't play catch-up when they finally sign with teams. Darvish has offers on the table from what is being reported. I do believe Darvish will sign before the end of next week at the most. But I have not heard a single report about Jake Arrieta being in contact with any team. Maybe it's because his agent, Scott Boras is asking for the world with Arrieta, when Arrieta doesn't deserve 200+ million. Could this free-agent drought affect next winter's free agency? The only real reason I can see this being a factor is that teams are waiting to pay for players like the Harpers, Machados, Donaldsons, and pitchers like Clayton Kershaw and David Price (Opt-outs). But, if a small market team has a chance to win this year and get one of the big free-agents now, the players on the market are worth it at the right price.
Should The Giants Retire Bonds' #25?
Barry Bonds owns several MLB awards, records, and accomplishments. 14 times he was voted an All-Star, 12 times he was given a Silver Slugger, 8 times he was presented with Gold Gloves and 7 times he was chosen as an MVP, which is 4 more times than anyone else in baseball history. As impressive as those accomplishments are, they come with 1 other thing, an astrick.
Bonds is number 1 all time in MLB in home runs (762) and walks (2,558). He ranks second behind Pete Rose in total times on base and 2nd to Hank Aaron in total extra base hits. He was a great player, especially a great hitter, but he is also know as a selfish jerk, a lier, and a cheater.
Up until now, the Giants didn't retire numbers of players not in the Hall of Fame, but they made an exception for Bonds, the home run king who has been on the ballot six years without gaining the 75 percent required for enshrinement.
"I'm both honored and humbled that the Giants are going to retire my number this season," Bonds said in a statement. "As I've always said, the Giants and Giants fans are a part of
my family."
The Ravens fans have forgiven Ray Lewis, the Reds fans have forgiven Pete Rose and the home town fans in San Francisco have forgiven Barry Bonds. His retirement of his number when the Giants face the Pirates on August 11th at At&T Park will be sold out, because we forgive our own. But, is the rest of the MLB fanbase willing to do the same?
I can't speak for the entire fanbase. But I can speak for myself when I say…..NO! I love the game of baseball, in my opinion it is the best sport ever played. Barry Bonds tainted what I love. Then he went a step further and lied about tainting it. He may say NO to him ever taking a steroid or any other PED but the evidence against him screams YES! He is not the only one, mind you he is just the current one receiving another accolade he does not deserve.
I will not watch the presentation, and I watch quite a bit of baseball. Today, because of their actions I have lost respect for the Giants organization. The Giants have retired Willie Mays (24), Juan Marichal (27), Orlando Cepeda (30), Gaylord Perry (36) and Willie McCovey (44) all of these great players have been honored with statues in China Basin, and Bonds' number retirement will escalate talk of Bonds getting a statue of his own. Barry Bonds is not on the level of any of those great players. And those players and their families should be insulted when Barry Bonds joins that group of distinguished players. I feel insulted as a baseball fan as I am simply just suppose to ignore the large jacked up elephant in the room wearing #25
Barry Bonds made a conscious choice to taint the very game I love, the same game that made him a superstar. I am making a conscious decision to not watch anything that honors a man, no matter how talented or gifted, who cheated and lied. We should retire Bonds from this great game, not just his number.