Colts @ Titans on Monday Night Football
There are no moral victories in the NFL. You win or you lose. The Titans were defeated last Sunday by the Miami Dolphins 16 to 10. It wasn't the blow out loss that the Texans laid on them in week 4 but there are no moral victories.  It doesn't matter that Marcus Mariota didn't play in that game. He is the face and leader of the franchise, there is no one more important long-term than he is. I hope that he does not play until he is ready. That all said I hope he is ready Monday night in Nashville. As a divisional game with the Indianapolis Colts is looming.
The Colts have won 11 consecutive games and seven of the past eight in Nashville.
The Jacksonville Jaguars going into this week are first in the AFC South at 3-2 and the Texans, Titans, and Colts were all just a step behind at 2-3. The Jaguars faced and lost to a resurgent Rams team in Jacksonville 27-17 and the Texans handled the Cleveland Browns at home 33-17. The winner of the Colts-Titans game will ind find themselves in a tie for first place in the division. The loser will be a game behind of the other three. It will be an important night for Tennessee's hopes for winning the division.
It won't be an easy night though no matter what the stakes are. The Colts have won 11 consecutive games and seven of the past eight in Nashville. Yes, a lot of those were to quarterbacks named Manning and Luck. The Colts just seem to have the Titans number. The Colts may not be the only team without their starting quarterback, Mariota is still questionable to play and it wouldn't surprise me if he spent one more week in street clothes. There is still a lot of football to be played this year but those games take on a different meaning to a team that is 3-3 with two wins in the division vs a team that is 2-4 with a single divisional win.
The Titans defense looked better last week but the Dolphins offense is not the measuring stick you want to use. Indianapolis is 22nd in the league with just over a thousand yards through the air but 17th in rushing yards. Quarterback Jacoby Brissett is a large part of that with over 80 yards running the football and three rushing touchdowns, tops on the team. Those three touchdowns on the ground also tie Brissett for the lead among all quarterbacks with Carolina Panthers Cam Newton and our own Marcus Mariota. Containing Brissett in the pocket and staying home on his designed runs will be a key defensively.
Offensively the key is Marcus Mariota. If he plays Monday night then the Titans chances increase significantly. If not then it will be difficult generating offense through either the air with Matt Cassel or on the ground against a loaded box. The Titans are still in a position to win the game but the margin for error gets a smaller with Cassel at the controls.
Tribe Take: A Season for the Ages
What an unfortunate ending. The team that holds the new record for a win streak at 22 games had their remarkable season come to a close with a Game 5 loss in the ALDS against the New York Yankees. The Indians, that is. The team that, after coming within one win of a title the season before, and a 100 win season this year, gave fans all the hope in the world that "this is our year." But a rough end to a first round series against the Yanks closed out one of the greatest seasons in MLB history.
After coming off of Sunday's loss up in the series 2 game to 1, the Indians had two chances to finish off the struggling Yankees. But Yankees pitcher Luis Severino, after struggling in the AL Wild Card Game, came out and pitched a gem in Game 4. The 23 year old struck out 9 and allowed 3 runs on 4 hits in 7 innings of work. Rookie sensation Aaron Judge picked up his first postseason hit, a 2 run double, and Gary Sanchez added a homer to force the series to a decisive Game 5 in Cleveland.
With win or go home on the line, "Sir Didi" Gregorius, the man asked to fill the shoes of the great Derek Jeter, stepped up. His 2 home runs off of Indians Cy Young Award nominee Corey Kluber helped the Yankees to cruise to a 5-2 ALDS clinching victory, sending the team with the best record in baseball home.
An unfortunate ending, for sure, but still a season that the fans of the Indians and Cleveland sports as a whole should be extremely proud of. Our team took on adversity, after all the "3-1 blown lead" jokes, and came out and put on one of the best seasons we've seen in The Land. Our rookies and seasonal acquisitions and even the core players themselves all blended into beautiful harmony all year long, giving us something to cheer about; a team to love. This 2017 Cleveland Indians baseball team will never be forgotten, and should be glorified for all the bright lights they shined on the city they call home.
New Look Cards Seek a Week 6 Spark
If the Arizona Cardinals can't beat the 2-2 Tampa Bay Buccaneers this afternoon, the hope of a playoff push could disappear quicker than the Lost Colony itself. A team that has been a near mirror image of our Cardinals, the Buccaneers and ex-ASU head coach Dirk Koetter come to Glendale in what seems to be a make or break game for the home team.
Some of the peripherals of this game scream that it will come down to a last second field goal. The four combined wins between the two teams have all come against sub-.500 teams. Each team has a victory against a winless team. Two teams in the NFL have missed at least four field goals this season. The Cardinals have missed four, while the Buccaneers lead the league with five, in only four games. Check, check and check.
Here's a look at how the result of today's game can equate to nearly a 30% swing in postseason chances:
While the Cardinals rank 2nd in passing yards/gm, they are over 20 yards per game shy of the 2nd worst rushing team in the league. The Buccaneers, who rank 3rd in passing, only average one less yard per game through the air than the Cardinals. Similarly to Arizona, the Bucs have had a hard time finding a ground attack as they rank 27th in that department.
While the Cards and Bucs have had their struggles to start the 2017 season, both are anticipating having reinforcements come back for today's game.
Tampa Bay is expecting their 3rd leading tackler from 2016, Linebacker Lavonte David, and Safety T.J. Ward to return to action.
For the 4th consecutive game, Tampa Bay will be without their leading tackler from last season, Kwon Alexander.
The Cardinals biggest weakness on the season should receive a much needed boost. Left Tackle D.J. Humphries and Left Guard Alex Boone are both expected to return from injuries against the Buccaneers. In parts of three games with the Cardinals, Boone has graded out as the top eligible offensive lineman for the team at 54.2. Due to injury, D.J. Humphries has played less than 20 snaps this season for the Cards. Although, in his limited playing time D.J. has an Overall grade of 67.4. In 13 games started last season, Humphries posted an Overall grade of 70.3. Now if both can stay healthy, the left side of the line should at the very least be better than what we've seen.
That same optimism can't be shared when talking about the right side of the line though. Earl Watford left Arizona as a free agent and signed a two-year contract with the Jacksonville Jaguars this past off-season. Watford impressed his new team so much that the Jaguars released him two days prior to their season opener last month. On October 2nd, the Cardinals brought back their 4th round selection in the 2013 draft. Watford, making his first game action of 2017 and his first appearance in an NFL game on the left side of the O-line, was forced into action as a starter against the Eagles in Week 5. As the Cardinals starting Left Guard, Earl received a 34.6 Pass and 43.1 Run grade for an overall 38.3 rating from Pro Football Focus. In 788 snaps in 2016 for Arizona, Watford garnered a miserable 33.5 Overall grade.
Watford will replace Evan Boehm as the Cardinals starting Right Guard against Tampa. Boehm, a 4th round Center taken by the Cardinals in last years draft, has started the first five games at RG in 2017. Boehm earned early season grades of 35.5 and 74.5 in Pass and Run blocking, respectively. The second year Center turned Guard, now turned Center again has an overall season grade of 44.0. On the season, Boehm ranked 40th out of 51 eligible Guards in Pass-Blocking Efficiency. It has been announced that Evan will focus solely at Center and will be starter A.Q. Shipley's backup.
On Wednesday, the Houston Texans signed the Cardinals 2017 4th round pick, Right Guard Dorian Johnson off of Arizona's practice squad and onto the Texans active roster. While at Penn State, Bill O'Brien, whose the current head coach of the Texans, recruited Johnson. Dorian eventually decided to attend the University of Pittsburgh. Not a good look for the Cardinals to lose their 4th round pick, especially with an offensive line that has shown ineptness at various positions. The Cardinals are giving up 3.8 sacks/gm, while Tampa Bay is giving up 1.75/gm.
After allowing an NFL high 102 pass rushes through the first five weeks, 17 more than the 2nd worst team, Arizona's offensive line as a whole is tasked with shutting down the Buccaneers fierce interior defense, led by DT Gerald McCoy. McCoy, ranks 4th among defensive tackles in both pass rushes, with 18, and pass-rush productivity. Even though he only has one sack to his credit. In fact, nobody for Tampa Bay has more than one sack through their first four games. Which helps explain why the Buc's are dead last in the NFL with four sacks. Even though they rank last in sacks, the Buccaneers will feature two other pass rushers that also rank top 15 in productivity at their position by PFF, interior DT Clinton McDonald and Edge rusher Robert Ayers.
Earlier this week, the Arizona Cardinals traded a 6th round pick to the New Orleans Saint for 2015 NFL rushing leader and future Hall-of-Famer, Adrian Peterson. Peterson will replace Cardinals starting running back Chris Johnson, who was cut by the team immediately after the trade. No NFL team has finished a season with less than 1,000 rushing yards since 2011. The Cards are on pace for sub-900 yards in 2017.
On 77 carries this season, Cardinals running backs Chris Johnson, Kerwynn Williams and Andre Ellington have combined to break a total of six tackles to go with an average of 1.81 yards after contact. In New Orleans, Peterson broke five tackles on only twenty seven carries. Peterson also had a yards after contact average of 2.67 for the Saints.
In roughly 50 games since the start of the 2014 season, the Cardinals have used a man blocking scheme on running plays more than any other team in the NFL. During Peterson's last healthy season with the Minnesota Vikings, the team used a man blocking scheme on 170 run plays. Of those 170 plays, Peterson had an NFL high 1,027 yards to go along with a 6 yards per carry average and a monstrous 482 yards after contact. Cardinals fans are holding their breaths in hopes the 32-year old Peterson can regain some of that 2015 magic.
Last season on defense, Arizona led the NFL in both the percentage of times that they blitzing, at 41%, and QB Sacks with 48. In 2017, the Cardinals are blitzing only 34% of the time, which is 10th in the league. The decrease in blitz packages have led to Arizona accumulating only 10 sacks, which ranks 24th. The Cards are on pace for 32 sacks this season, a full sack per game less than 2016.
The more disturbing trend on defense though is the lack of turnovers that the Cardinals are creating. Through nearly a third of their season, the Cards have four total turnovers in 2017, all interceptions. The Cardinals are only one of four teams in the NFL who have forced zero fumbles on the year. The lack of explosive plays on defense has led to a team plus/minus turnover ratio of -3, good for an eight way tie for 21st. Tampa Bay is 10th in plus/minus so far this season, at +2. The Bucs have six takeaways (3INTs/3FR) while turning the ball over only four times in their first four games.
Even though the Cardinals defense gave up 34 points to the Eagles last week, the top four graded out players by PFF were all on the defensive side of the ball. Probably more of an indication of how poor the offense performed in Philadelphia. Larry Fitzgerald graded out as fifth highest player from Week 5 for the Cardinals. Most of Larry's six catches came in garbage time late in the fourth quarter.
While Deone Bucannon combined for seven tackles in his second game of the season versus Philadelphia, he still graded out as Poor, with an overall grade of 33.5 by PFF. The Poor rating still raised his season grade to a 29.8 through two games as Deone finished with a lone tackle in his first week back against the Niners. Deone was flagged twice for defensive pass interference against the Eagles last week. With Markus Golden lost for the rest of the season, the Cardinals are going to need a very productive D-Buc moving forward starting today if they want to make the most of what has become a very trying season, for fans and players alike.
Feel free to check out for yourself who the top rated Cardinals were from Week 5…. And some of those who were on the other end of the spectrum.
https://www.profootballfocus.com/news/pro-refocused-philadelphia-eagles-34-arizona-cardinals-7
The Roar: Lions Looking to Get Back On Track in the Big Easy
Detroit's football team heads into New Orleans for the third straight year.
The previous two meetings?
Victories for the Honolulu Blue and Silver.
The Lions haven't had much trouble putting away the Saints in the Mercedes-Benz Superdome in recent history and for whatever reason, will have another shot at doing so this season as well. Usually, non-divisional matchups will flip flop locations each time, but that isn't the case with these two teams.
The Saints should be well rested as they're coming off their bye week after topping the Miami Dolphins in London two Sunday's ago.
The Lions are coming off a 27-24 loss to the Carolina Panthers last Sunday.
Matthew Stafford and his offense struggled to get things going for most of the afternoon. They eventually made a late push in the fourth quarter, but ultimately ran out of time as the Panthers were able to pick up a late first down and run the clock down to zero as the Lions burned their timeouts.
Stafford didn't get a ton of help from his offensive line as the Panthers dropped him in the backfield on six different occasions. Obviously, that isn't a winning combination and will have to be corrected for success against the Saints.
As of right now, Stafford is listed as questionable for the game with a banged up ankle, but practiced every day this week and is expected to play. No. 9 has started in 101 consecutive games and certainly won't miss for anything that he can walk on.
Despite Stafford's more than likely weakened mobility, he'll be going up against a defense that isn't top of the line. New Orleans allowed 29 and 36 points in their first two games, but held Cam Newton and the Panthers to 13 in Week 3. Not a single point was allowed to the Dolphins.
It will be interesting to see which defense shows up for the Saints in this one.
Regardless, the Lions will need to be more productive and come out of the gate firing. Just like any road game, finding a way to quiet the crowd as early as possible is important.
Eric Ebron has been under the microscope all week. The Lions' first-rounder of the 2014 NFL Draft hasn't been able to reel in passes on a consistent basis of late. His hands haven't been all that kind to him in his four seasons and fans are starting to get on him.
After the game on Sunday, Detroit's tight end found his way on Twitter and tweeted: "Some of you wouldn't know the half. Boooo me all u want but pay attention to the whole picture #StayWoke."
Earlier this week, in regards to figuring things out, Ebron said, "Just got to get my act together as far as playing." Ebron also went on record for saying: "You guys aren't booing me because I'm an awful player, you're booing me because you expect more from me and I expect more from myself."
Darren Fells, 31, signed with the Lions in the off-season, has filled in nicely at the tight end position over the last two weeks of play. He found the end zone twice in the fourth quarter last Sunday.
Stafford and the Lions will still go to Ebron, but for how much longer is to be determined. He's been targeted 23 times this season and has caught 12 of those passes for a chilly percent rate of 52.2. If he can't figure it out soon, his tenure in the Motor City will be diminishing.
Any sort of consistent play out of Lions' tight ends will allow for the offense to gel a little bit more. They can't afford to have those guys shut down as it makes it harder on the Golden Tate's, Marvin Jones', Ameer Abdullah's, Theo Riddick's, etc.
As for Detroit's defense, they'll have to deal with Drew Brees, who loves to throw and throw. Last week was the first game of the season where the defense didn't come up with a takeaway. Against the Dolphins, Brees went 29/41 for 268 yards with two touchdowns. Brees has yet to throw an interception this season. Michael Thomas has been his number one target thus far.
On the ground, Adrian Peterson is gone, so the Lions won't have to deal with him, although, he wasn't getting many carries for the Saints. Mark Ingram should get most of the carries for the Saints and has been decent. In each of their last two games, Ingram carried the ball 14 times for 56 yards and then for 45 yards. Against the New England Patriots in Week 2, Ingram had just eight carries, but rushed for 52 yards.
The Lions will be without linebacker Paul Worrilow once again as he continues to nurse a knee injury.
Other banged up Lions listed as questionable:
Receiver Kenny Golladay, who continues to battle that hamstring injury, was limited in practice throughout the week. Running back Dwayne Washington was limited throughout the week with a quad injury that has kept him sidelined for three weeks and a half or so. Guard T.J. Lang has a banged up back, sat out for two practices this week, but is expected to go. Defensive end Ziggy Ansah, knee, missed a practice and participated lightly in others and is expected to go. Tackle Ricky Wagner is dealing with an ailing shoulder, but participated lightly throughout the week and should be fine for battle.
The Saints have only listed three as questionable:
Tackle Terron Armstead with a shoulder issue, guard Andrus Peat with a hip injury and receiver Andrus Peat with a tender hamstring.
Kickoff from the Superdome is set for 1pm.
SABERmetrics Sunday: Altuve's Prime
Jose Altuve is quietly one of the best players in baseball, and he now has a chance to win a ring with his team in the ALCS. So far, the 27-year old shortstop has had an incredible career that has arguably been overshadowed by the likes of Mike Trout. He is now entering his prime years and is having as good of a year as he has had so far.
Altuve broke in the majors when he was 21 in 2011 and has won three Silver Sluggers, a Gold Glove and five All-Star nods since. His durability has allowed him to average playing in 154 games a season since his first full-year in 2012. He began as an average-hitting "get on base" guy, and has evolved to an even better "get on base" guy with power. Altuve is the entire package, so, how good is he doing this year? Lets compare his stats from 2011-2016 and look at his 2017.
---
2017
( BOLD = career high and italics = tied career high )
.410 OBP / .957 OPS / 24 HR / 160 wRC+ / 8.8% BB / 12.7 % K / 1.2 UBR / -1.9 UZR / 3 DRS / 7.5 WAR
2011-2016
.354 OBP / .790 OPS / 60 HR (average 10 per season) / 113 wRC+ (average per season) / 6% BB / 10% K / -0.6 UBR (average per season) / -4.8 UZR (average per season) / 18.7 WAR (average 3.1 WAR per season)
---
Altuve's 2017 has not only been better in standard get-on-base categories but he is also more productive overall. All those bolded stats are career highs. He is walking a bit more, hitting for more power and running the bases at a better than average rate. He hit 24 home runs for the second straight year while also reaching the .900+ OPS mark for the second straight year. His defense is not spectacular but he at least is holding up decently while his bat has made him the second-highest WAR player in the American League.
He may not beat Aaron Judge in the MVP voting, but Altuve is certainly having an MVP-type year and is still only entering his prime.
Lions (3-2) @ Saints (2-2): Saints Back In Action
After a long rest due to a bye week, the New Orleans Saints (2-2) have taken the time to get healed up and prepare for a tough match-up against QB Matthew Stafford and the Detroit Lions (3-2). The last time the Saints played in a game was two weeks ago in London against the Miami Dolphins where New Orleans shut out the Dolphins 20-0. This is also the first home for the Saints in almost a month. The last home game for the Saints was on September 17th (week 2 match-up) against the New England Patriots when they lost eminently with a 36-20 score.
The biggest storyline for the Saints this whole week was the trading of 7-time Pro Bowl Running Back Adrian Peterson to the Arizona Cardinals for a conditional 6th round NFL Draft pick. The departure of Peterson clearly more illustrates how he did not fit into the Offensive schemes at New Orleans and possibly how his best days are behind him. Through 4 games for New Orleans, Peterson rushed for 81 yards on 27 carries. New Orleans was still trying to become a more productive offense and having an aging Peterson in the 3rd string depth chart was obviously more of a distraction to the Saints organization than a great building block.
With New Orleans still pressing forward against a tough Detroit Lions team, the Saints have a big opportunity to make themselves a legitimate threat in the NFC South. Detroit has been playing great in 4 of their games while their biggest disappointment was a 27-24 loss to the Carolina Panthers, a team that New Orleans defeated 34-13 in week 3.
Saints QB Drew Brees vs. Lions QB Matthew Stafford
Very likely, this match-up between the New Orleans Saints and Detroit Lions could be a potential shootout. Drew Brees and Matthew Stafford are two of the best Quarterbacks in the NFL in terms of completely high-velocity deep passes. Last season, Brees finished 1st in the regular season in total passing yards (5,208) and Stafford finished 6th in the regular season in total passing yards (4,327). This is with New Orleans having their #1 Wide Receiver in Brandin Cook, who is now with the New England Patriots.
This season, Drew Brees is currently 16th in the NFL in total passing yards with 1,135 yards in only 4 games into the 2017-2018 NFL season. Lions QB Matthew Stafford is 17th in the NFL in passing yards with 1,116 yards through the Lions' 5 games of the season. With the leadership and the arm of Drew Brees, the Saints are 4th in the league in passing yards per game (276.5 yards) and 12th in points per game (23.3 points). While Stafford has led his Lions team to be ranked 23rd in the nation in passing yards per game (200.6 yards) and 10th in points per game (24.6 points).
The support staff of the Quarterbacks will be the difference maker
Both of these Quarterbacks are going to pass the ball efficiently and keep drives going through long deep passes. The difference maker in this match-up will be the impact from the Receiver corps and the stability of the Offensive Line. Detroit and New Orleans have excellent and reliable Receivers for different reasons. Detroit has a passing game that has mostly been impacted from a short-yard game from slant routes of WR Golden Tate, flat routes from RB Theo Riddick and Ameer Abdullah, and single-coverage short verticals from TE Eric Ebron. New Orleans also has a diverse Receiver corps where 6 of their offensive players have at least 125 yards or more. Of those 6 receivers, 3 of them are actual Wide Receivers. Saints WR Michael Thomas is the team's leading Receiver with 310 yards, 2 touchdowns, 19 first-downs as well as 4 of his catches going over 20 yards. WR Willie Snead could make his debut for the Saints this season but is questionable with a hamstring injury.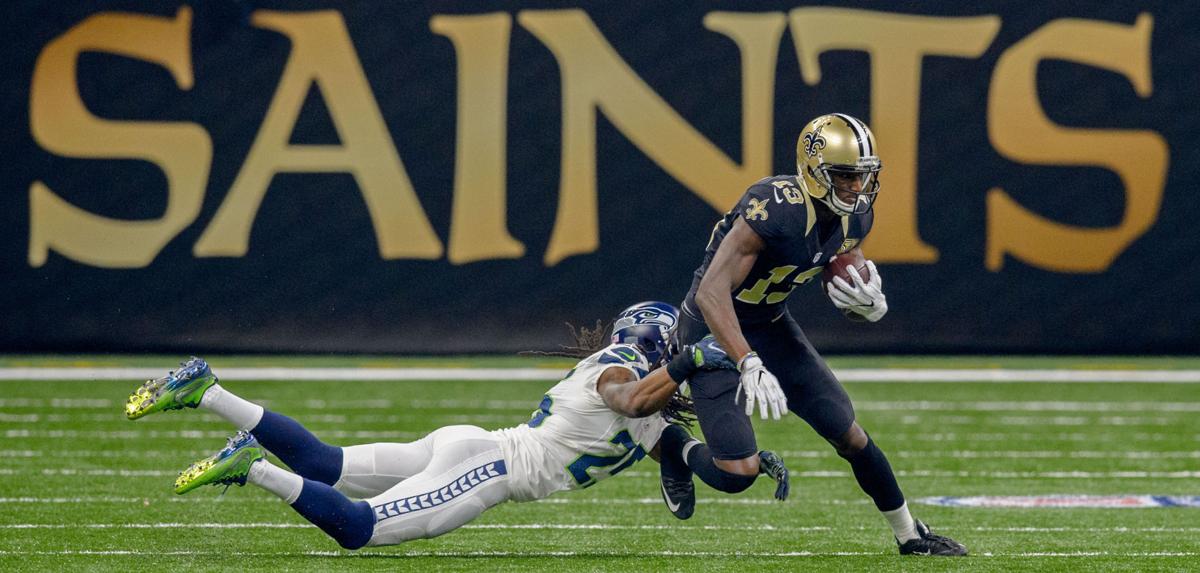 The big difference maker could be the Offensive Line where even though New Orleans' O-Line hasn't been stable with health, they have only given up 4 sacks. Most of this is Drew Brees throwing away the ball efficiently. For Detroit, they have certainly had struggles protecting Matthew Stafford as the O-Line has given up 18 total sacks so far this season. Detroit is tied for 4th in the NFL in total allowed sacks. If the Lions cannot pass protect efficiently then it will allow Saints DE Cameron Jordan or DE/OLB Alex Okafor to have a big game. It hurts the Lions defense that star DT Haloti Ngata is likely out for the season with a biceps injury. The Lions will rely on 2nd year DT A'Shawn Robinson more as he will go against Saints G Andrus Peat often. Peat is not only the Saints inconsistent blockers but is suffering a hip injury.
This can be a make or break game for the Saints defense, especially in their Secondary
For the past two games, the defense for the New Orleans Saints has improved dramatically from where they were in the first 2 games of the season. In the first 2 games of the season, the Saints have given up an average of 32.5 points to the Minnesota Vikings and the New England Patriots. The next 2 games  for the Saints, they have given an average of 6.5 points to the Carolina Panthers and the Miami Dolphins. This includes the fact that they shut out the Miami Dolphins.
The Secondary is the position group that has benefited the most from the increase of performance. After the week 2 performance of the Patriots victory over the Saints, the defense was ranked 32nd (last) in the league in passing yards allowed per game (388.5 yards) and 32nd in the league in total yards allowed per game (512.5 yards). Though the Saints have only decreased to being ranked to 28th in the league in passing yards allowed per game, the Saints have now only allowed 265 passing yards allowed per game. This is a 123 yards difference after the 2nd week of the 2017-2018 NFL season.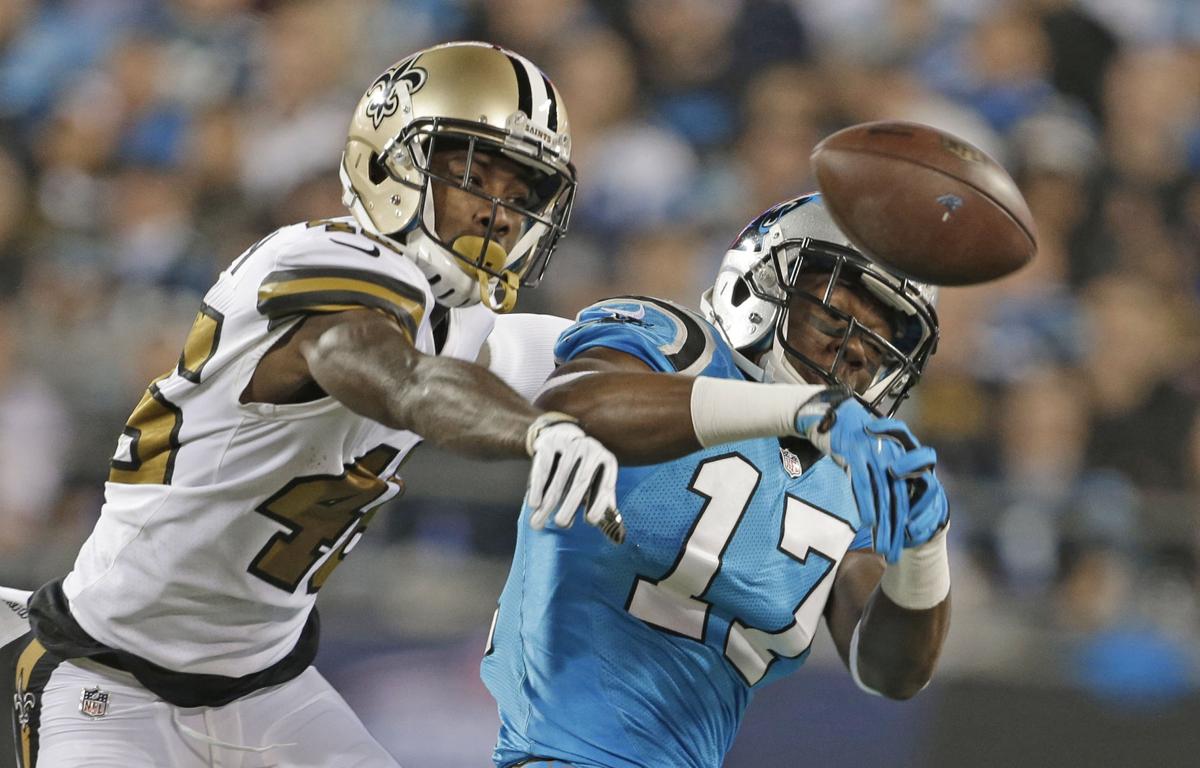 The Saints Defensive Backs have progressed their man-to-man pass coverage and relied less on zone coverages. The impact of the 2017 1st round NFL Draft pick in CB Marshon Lattimore has been highly notable as one of the best coverage players on the field. Lattimore rarely lets a Receiver beat while in man-to-man. CB Ken Crawley has also improved dramatically with his performance including accounting for 4 pass deflections and an interception. S Kenny Vaccaro, when given a man-to-man coverage on a Tight End or a Slot Receiver, has improved since his lackluster performance against New England Patriots TE Rob Gronkowski. Vaccaro will likely be tasked with covering TE Eric Ebron or their best Receiver in Golden Tate when in as a slot Receiver. If the Saints pass defense continue to play efficient and DE Cameron Jordan makes consistent pressure, then New Orleans will have a big win to make themselves 3-2.
The Pinstripe Post Umm.. Them YANKEES Win AGAIN???
Stated by many prognosticators and people that hate the Yankees for a living, the team was picked to pull up very lame in the AL East. The most forgiving being third.
OK, OK…. Yep the Yankees were "rebuilding." Whatever that means. Obviously a trip to the ALCS wasn't included when the team was studied by the powers that be. Not their fault but they weren't doing EKG's and looking into the HEARTS of this team. No psychologist had them on the couch looking at their motivation or how they would click as teammates and become part of something better.
This team has risen like a Phoenix. From the flames of earlier in the season when they couldn't win a series and many doubted. Discounted. Gave up a lead in the east to a team that we dominated. Would that get them down? Nope. They battled back, didn't give up, and earned the wildcard berth.
What team staves off FOUR elimination games and survives? I'd love to see the Vegas odds on that. Their best hitters being essentially quieted but others picking up the slack? Didi who… replacement for you know who … A fan favorite for MVP? Pitchers doing what they needed to do in spite of being unsuccessful previously? A manager who was highly criticized making magical decisions? No. It's all a dream.
I just woke up from it and see that the NEW YORK YANKEES are indeed in the 2017 ALCS. Contrary to what early season "experts" thought. Contrary to what I thought. And to have watched the boys evolve, gel as a team and have their dreams come true is precious. And the best thing is that nothing was expected. It's FUN!!! Baseball has become fun again and it's not just about winning. It's seeing this team evolve and have fun in the process.
It's not over. Magic is coming to the Bronx. Magic. Don't miss it.
Ring the Upset Alarm
Welcome to Ivan (J.D.) Geter's weekly "Ring the Alarm" upset picks series. Every week I sit down and look for potential upset picks at the NFL and College Football level. Each week I will put three NFL teams and two College Football teams on upset alert. I hope you enjoy this series, and please leave you comments below.
NFL
"Ring the Alarm" I am putting the Green Bay Packers on upset alert in Minnesota. The Minnesota Vikings are lead by their defensive front four that get after the quarterback. Everson Griffen leads the team with six sacks. The Vikings can't win a shootout with the Packers but can slow down Aaron Rogers with a good pass rush. I am willing to go out on a limb and say the Vikings can keep it low scoring and win a close game 20-17.
"Ring the Alarm" for the Baltimore Ravens losing at home to the Chicago Bears. Mitchell Trubisky showed excellent mobility and accuracy rolling out of the packet. He will get a good challenge from the Ravens defense but lets face it, the Ravens offense isn't anything to write home about. I see the Bears going into Baltimore and getting the win 23-17.
"Ring the Alarm" I have the Oakland Raiders on upset alert with or without quarterback Derek Carr. Before Derek Carr was injured the Raiders offense wasn't that impressive after beating the Jets in week two. Amari Cooper is dropping passes at an alarming rate and just looks like he has lost his confidence. The Oakland Raiders defense is still a one-man show of Khaili Mack or bust. On the flip side beside from the lose to the Chiefs, the other loses by the Chargers have come by three points, two points, and another game by just two points. The Chargers could just as well be 4-1 instead of 1-4. I got the Chargers winning 24-17.
College Football
"Ring the Alarm" for the Oklahoma Sooners as I see them losing back to back games this year. If you follow the Oklahoma vs. Texas rivalry, than you know rankings matter little in this game. What's interesting about this year is that both teams have new head coaches coming into this rivalry game. Texas will rely on a rush heavy and ball control attack to keep the Oklahoma offense off the field. While Oklahoma will be looking to bounce back from an embarrassing lose at home to Iowa State, I see Texas pulling the upset 41-38 in double overtime.
"Ring the Alarm" for the USC Trojans again. Let's face it Sam Darnold is playing really inconsistent compared to last year. While he is completing 64.8 percent of his passes, he has thrown nine interceptions in just six games so far. He looks to be forcing throws and not making the correct reads or checking the ball down. At the same time Utah has been impressive going 4-1 and losing by just three points at Stanford. They look to be a more stable football team so I have them beating USC 38-27.
I hope you have enjoyed my section and don't forget when you see upset alert come across your television set, shout out "Ring the Alarm"!
Top Ten Thursday; NFL Football
Following an insane week 5 of the NFL season, here is the Top 10 teams heading into week 6. Among this Top 10 there are a couple new faces being added.
10. Detroit Lions (3-2) Previous Rank: 7
Week 5: Lost to the Carolina Panthers 27-24
Week 6: New Orleans Saints
The defense looked rough the last 2 games against the pass but have continued to dominate against the run. Detroit will have to figure itself out against the pass when going up against the Saints
9. Seattle Seahawks (3-2) Previous Rank: 8
Week 5: Defeated the Los Angeles Rams 16-10
Week 6: Bye Week
The Seahawks are banged-up both at the receiver and running back positions. The Legion of Boom has been able to stand and force turnovers.
8. Pittsburgh Steelers (3-2) Previous Rank: 2
Week 5: Lost to the Jacksonville Jaguars 30-9
Week 6: Kansas City Chiefs
The defense has continued to do its part to help try and keep the games close. Offensively the team lacks power behind Antonio Brown and Le'Veon Bell. Big Ben is starting to lose his edge after throwing 5 interceptions in a game for the first time in his career.
7. Carolina Panthers (4-1) Previous Rank: N/A
Week 5: Defeated the Detroit Lions 27-24
Week 6: Philadelphia Eagles on Thursday Night
Cam has showed us that he is healthy and has continued to wow us after defeating both the New England Patriots and Detroit Lions.
6. Denver Broncos (3-1) Previous Rank: 6
Week 5: Bye Week
Week 6: New York Giants
The Broncos has continued to impress us defensively. Offensively their run game has looked better behind a healthy C.J. Anderson and if Trevor Siemian continues to play like he did during weeks 1-4, expect Denver to be a legit contender for the AFC.
5. Philadelphia Eagles (3-1) Previous Rank: 9
Week 5: Defeated the Arizona Cardinals 34-7
Week 6: Carolina Panthers on Thursday Night
Defensively the Eagles have weaknesses in the secondary but the front line has been able to get pressure on opposing QBs. Offensively the team has continued to impress behind 2nd year quarterback Carson Wentz along with receivers Nelson Agholor, Torrey Smith, and Alshon Jeffery.
4. New England Patriots (3-2) Previous Rank: 5
Week 5: Defeated Tampa Bay 19-14
Week 6: New York Jets
The defense was finally able to come together and make some key stops. Offensively the team as been able to grind behind receiver Brandin Cooks and Tom Brady.
3. Atlanta Falcons (3-1) Previous Rank: 3
Week 5: Bye Week
Week 6: Miami Dolphins
Offensively the bye week helped behind injuries to both Mohamad Sanu and Julio Jones. The long break also allowed QB Matt Ryan to figure out a way to get out of his recent slump.
2. Green Bay Packers (4-1) Previous Rank: 4
Week 5: Defeated the Dallas Cowboys 35-31
Week 6: Minnesota Vikings
Aaron Rodgers has looked great without his top 2 tackles in the line-up. Rodgers has thrown 6 touchdowns in the 4th quarter and 4 of those had come with the Packers trailing. Running back Aaron Jones helped provide a spark for the offensive as the defense has had some iffy moments.
1.Kansas City Chiefs (5-0) Previous Rank: 1
Week 5: Defeated Houston Texans 42-34
Week 6: Pittsburgh Steelers
The Chiefs offense currently leads the league in scoring and haven't committed a turnover since the first snap of the season. Alex Smith still continues to impress as well as rookie running back Kareem Hunt.
District Dugout: GAME 5 IN D.C.- What To Look For In Tonight's Do Or Die.
The Washington Nationals are one game away from their first NLCS appearance in franchise history. After being the first team to clinch their division during the regular season, Washington has forced a game 5 at home against the reigning World Series champion Chicago Cubs. The path to game 5 hasn't been easy, Washington faced elimination during game 4 at Wrigley Field yesterday. However, ace Stephen Strasburg, fighting the flu went out and pitched a gem; going 7 innings allowing only 1 hit and striking out 12 batters, a franchise post season record. Stras was electric in the start but Michael A. Taylor was the deciding factor in the game.
Four runs with one swing in an elimination game?

You can't ask for more: https://t.co/g24EWOCIF7 #PapaSlam pic.twitter.com/K3Gp8hTBxF

— MLB (@MLB) October 11, 2017
//platform.twitter.com/widgets.js
With Washington's offense again sputtering Taylor was able to deliver the door slamming hit that would send both teams back to the Nations capital. An 8th inning grand slam by the young center fielder was easily the biggest swing of his career and arguably of the Nats season, competing with homers from Bryce Harper and Ryan Zimmerman earlier in this series. Washington can break through and advance with a strong showing that results in a win tonight. Lefty Gio Gonzalez takes the mound for the Nats tonight opposed by Cubs starter Kyle Hendricks who helped blank the Nationals in game one. Tonight will be must see baseball in D.C. Here is what to look for tonight at Nats Park.
The offense: Washington is struggling at the plate hitting under .200 for the series, and is having issues manufacturing runs outside of hitting long balls. Manager Dusty Baker has not made any changes to his lineup outside of shuffling the order, which last night again did nothing prior to the 8th inning. Jayson Werth inexcusably will be hitting second for a second day in a row, Werth who has managed to not hit at all since his return from the DL will once again face right handed pitcher Kyle Hendricks, a task he has not been able to handle well. Over the past three years Werth is managing a sorry .211 average against right handed pitchers and somehow he finds himself in the top third of the order. Assuming he again looks lost the remainder of the batting order will need to step up and produce. A one or two hit game will not get it done tonight and the Nats will need key players like Daniel Murphy who for a second straight season finished second in the NL batting title and former MVP Bryce Harper who will command 450 million next off-season to get back into form and provide some quality base hits to get this offense jump-started.
Trea Turner: Turner is in the second Post-Season series of his career and has looked small in the big moment. Turner has been Washingtons lead-off hitter since his call up to the big leagues and gives opponents headaches when he is on base. The problem is he hasn't been on base much this series. Before last night Turner had not reached base once and was an easy out for the Cubs. Turner got his first hit and was able to draw two walks in the game 4 win and will need to do more of the same tonight. Should Turner get on base this evening he will make life for hitters Jayson Werth and Bryce Harper easier, his speed and base stealing ability is key to Washington stringing runs together. A solid game from Turner on the bases could be the difference in what has been a close series and could be the key for the next series should Washington manage to get there.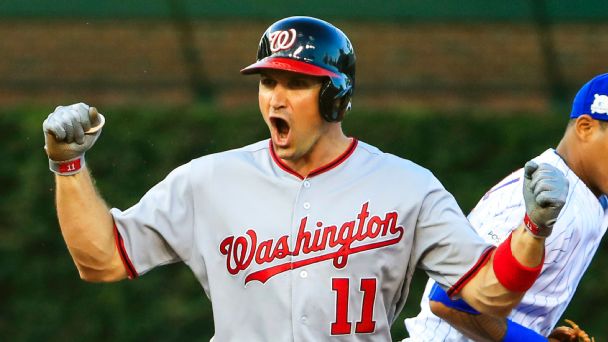 Pitching: A heroic effort from Stephen Strasburg extended his teams season, now its time for his team to pay him back. Lefty Gio Gonzales will start tonights game and will need to have a strong showing. I fully do not expect Gio to take his start past the 6th inning so his fist 5 or so need to be his best of the season. Gio's biggest task will be handling the two headed monster that is Kris Bryant and Anthony Rizzo  early in the lineup. Another duo to look out for is that of Max Scherzer and Tanner Roark, who both will more than likely pitch tonight. Roark who was slated to pitch in game 4 was scratched once Stras made it known he wanted the ball. Roark has come out of the bull pen before and will probably be the first receiver used should Gio struggle early and if he can start sharp he may go multiple innings in an attempt to be the game 5 hero. Max Scherzer who took a no hitter into the 7th during game three has said he's ready to go an inning or two if needed, and based off how these games have gone he will be used in later innings. Max will be a shot in the arm for the Nationals with his high intensity and Cy Young caliber stuff. If there is a small lead for either team Max will be called upon to make sure the Cubs aren't able to run away with it.
Washington has a good chance to extend their season once more and will be supported by a pack house in D.C. tonight. If the bats are able to come alive and the Pitching can shut the Cubs down Washington will be celebrating the biggest Curly W in franchise history. First pitch will be thrown at 8:08 p.m. on TBS.