My Baseball Predictions Report Card
As football comes into season, hopefully you're still in the playoffs looking at a potential fantasy baseball title. Throughout the season I've given various advice and suggestions here on cleatgeeks, and on twitter @baseballalan where I have several #bbalanpredicts posts. But I always hate when writers make "bold" suggestions and keep it under the rug when they're wrong. So today, we're going to go over some of my predictions and see where I was right, and where I made myself look like a moron.
I'm going to keep it mostly to the bigger names, but if you'd like to check out the rest of my predictions, you can look through my articles here on cleatgeeks, or go through my twitter and search for #bbalanpredicts.
A lot of hype around Gregory Polanco. Don't believe it! Going too early. Don't expect much more than 265 21 hrs 17 steals. #bbalanpredicts

— BaseballAlan (@baseballalan) February 27, 2017
Polanco was being drafted at an absurd price; right around 50, where analysts were predicting he would turn into a 30hr/20 steal sort of guy hitting around .280. Polanco is a notoriously streaky player, so I wasn't buying it. He's currently nearing the end of his season at .255 10/8. He's been limited to around 360 abs so far so he's on pace to be fairly close to my prediction, so I'm counting this one as a win, as if anything, I may have been too gentle with my criticism.
Expect Mookie B to have a good not great year. With (expected) Ortiz retiring, Betts is the big bat that teams will focus on #bbalanpredicts

— BaseballAlan (@baseballalan) March 8, 2017
Mookie Betts was being drafted as a top 3 player. With the loss off Ortiz, and the league adjustment to a new young star, I knew this wouldn't last. As I predicted, he would still be very serviceable, but with a .262 18/23 line, it's clear that if you took him in the top 5, your team was badly hurt, and missed on some great talent.
Alright, alright. As promised, I'm not just going to brag. I'm also going to rub my nose in the doo doo. So here's some bad ones from a list I made of my top 10 late round picks. I gave some late round value players that I thought could really boost your team. Some worked out well, and some turned into steaming garbage. Who could I have missed?
Top 10 late player pickups

#6

Mike Napoli

He hits in Texas. Hit .295 when he moved to Texas and is hitting mid lineup.#bbalanpredicts

— BaseballAlan (@baseballalan) March 30, 2017
Napster had a great history with Texas, and even though I didn't actually expect him to repeat his glory days exactly, he's having the worst season of his career. This one's been one of those farts, you accidentally let out and then realize the whole room can smell it.
Top 10 late player picks

Francisco Liriano

He's back… now with a great pitching coach though and looked great in spring#bbalanpredicts

— BaseballAlan (@baseballalan) March 30, 2017
Liriano is my Stanley Kowalski. My abusive Marlon Brando who always calls to me. "STELLA!!" Except his performance won't win you any awards. D$*N IT LIRIANO! Every time he seems to figure something out, he kicks you right where it hurts, and you have no idea why. After seeming to figure things out in Torronto last year, he goes right back to being his frustrating self.
And finally…
Top 10 player picks

#1

Robert Gsellman

He has the potential to be the next degrom and a relatively high floor. Grab him!#bbalanpredicts

— BaseballAlan (@baseballalan) March 30, 2017
My number one suggestion on my "top 10 late round pickups", and he blew it. BLEW IT! Had a great start to the majors last year but never carried it over this year. The location seemed to be a great place where nearly all their youngsters throw it nasty, and the only question is health. Gsellman from the very beginning of the year though never found his way to being one of the awesome guys who'd eventually get hurt.
Okay, back to some more wins…
Top 10 late player pickups

#9

Greg Holland

Holland is back. In coors field scary but regression from 1.44 era isnt.#bbalanpredicts

— BaseballAlan (@baseballalan) March 30, 2017
He's had troubles lately, but there's no denying that Holland has been an elite closer most of the year.
Top 10 late player pickups

#7

Travis Shaw

This is a bit more of a risk, but the park is great for his power.#bbalanpredicts

— BaseballAlan (@baseballalan) March 30, 2017
Travis Shaw is going to have 28+ hrs and a 275+ ba.

And I'm probably being conservative.

Get him while you can.#bbalanpredicts

— BaseballAlan (@baseballalan) April 4, 2017
Probably my best prediction of the batch and most. I wasn't hearing anyone talk about Shaw despite being a lefty in a lefty heaven in Milwaukee. While the year isn't finished, Shaw is currently at 29 hrs with a .276 ba. which even with a few more weeks, is a lock to be very close to the prediction I made. Despite all the unexpected breakouts from players around the league, it's impossible to deny, Shaw has been one of the best value hitters for most of the year, and if you grabbed him in the late rounds or (quite possible) from free agency, he's probably helped you get into playoff contention.
Other notable writeups have been Aaron Judge, Bellinger and Sonny Gray. I called for a resurgence of Gray, and so far he's been just what I'd hoped for. After making some adjustments and getting healthy, he seems once again to be a very formidable arm.
Judge and Bellinger have been a mixed bag. I made criticisms of both of them. I also predicted Judge would slow down, but still hit for power, while Bellinger I assumed would stop hitting in the 2nd half. While Judge definitely has slowed down to an alarming degree, Bellinger has been fairly reliable. While he was initially cold, he did have a hot streak last month. So Bellinger's been basically the same so we'll call this two 1 win and 1 loss.
September Call-Ups For Playoff Pushes
With playoffs beginning, we have a batch of new young guys (many of them pitchers) who could give you the extra boost to get you that title. So here's the list of guys who could put you over that hump.
PITCHERS
Lucas Giolito has been a top prospect for awhile now and is finally been doing well in the majors. Anyone familiar with his work, knows to be cautious though as he's struggled in the majors, and in the minors. His recent minor league struggles have actually been due to some mechanical changes so I'm buying this breakout. A young pitcher is still a young pitcher, but I think he has the potential to be a mid to low 3.00 era guy, so if he's available, grab him.
Brandon Woodruff was sent down earlier this year, but not for lack of production. He's looked really good except for his last start. Don't let the one blemish scare you, he is a great add to put in a couple more great starts.
Luiz Gohara hasn't shown much since joining the majors, but his stuff is electric. The only question is his control. He's one to be careful with but I'm betting on him figuring things out. Unfortunately, it may not be til next year, but if you have the space on your roster, he could be worth an add.
Finally a few last names: If you're looking for a couple interesting guys, I'd also suggest taking a look at Tyler Mahle, and Jack Flaherty. Both are solid fill ins for down the stretch. I'm also going to make the point to say you can cautiously look at at Tyler Glasnow. His stuff is electric, but last time he was in the majors, it was a disaster. When you look at his minor league numbers, it was crazy how much of a split there was between that and the majors. Over 5 years, he has a 2.02 era and eye popping Ks. His issue has always been walks, YET this last turn in AAA, he made a mechanical change. He's no longer pitching from the windup – and he was giving up less walks when he made this change. I watched his outing today however, and it was another disaster, but he did appear to more under control. Some of it was due to some bad calls behind the plate, but to be clear, when Glasnow blows up, he BLOWS UP. So unless you need a hail marry, I wouldn't add him, and DEFINITELY wouldn't start him on his next outing (if he gets one). But for dynasty, I still don't think we've heard the last of him, so I'd keep an eye on him.
Hitters
Austin Hays is a very interesting prospect who recently got the call. He absolutely crushed the minors over 2 levels hitting 32 home runs along side a .330 average, yet no one's been talking about him. This is because he only has 1 season (this season and a small amount of 2016) on his resume. He hasn't had enough time to be exploited. He's been really good though, and feels similar to the situation Schwarber was in, where he got rushed. But this speaks to the tools the Orioles must feel this guy has, especially considering their outfield is already fairly strong with Adam Jones, Trey Mancini and Seth Smith. Hays may not get the abs, but the Orioles have a very good track record with developing hitters, so if not this year, Hays is certainly a guy to watch for the future.
Harrison Bader is a guy who probably doesn't have the upside of Hays, but is more likely to help you now. He recently got called up, and he's getting the abs. He was only on pace for about a 30/20 season over 162 games in the minors. The speed may not translate as he was caught stealing quite a bit, but he also had a .283 average, so he's someone who can contribute in a number of places if you need to fill an outfield spot.
So there you go, a handful o pitchers and hitters to keep your eye on and if you make the right move at the right time, it just might mean you can move up a couple spots in a couple categories on your fantasy team now that it is play-of time. Good Luck!
Who is Raking & Who is Faking? – Bon Jovi Edition
Oh? We're half way there? Ohhhhh? Liiiiving on a plaayaaa!
Welcome back to "Who is Raking & Who is Faking?" Almost named this article "Living on a Player." But that's what you get when you go out to karaoke and haven't seen new fantasy baseball stats for 4 days. Hot mess Alan. Ugh. At least we got to see some fairly entertaining All-Star competition and Judge humiliate those who go up against him in a HR measuring contest.
And he was so happy for a little bit…
We'll revisit Mr. Bour down below. We're going to look at who you should be watching, and who you should be moving after our half way point.
Now, let's take a look at whether you should…. hoooold ooon… to what you've got…
Who is Raking?
Justin Bour – And just after tearing into the guy. I got some good news, he's not done. It may have seemed flukey compared to his previous seasons, but it's due to a change in his swing where he's been batting .333 vs. lefties and hitting more oppo. How is this significant? Let's visit his batting average the past three years vs. lefties: .200, .221, .233. And he may get better… There's been rumors of the Yankees being interested in ANOTHER lefty bat with Bour. If Bour goes to Yankee Stadium, he becomes a game changer.
Mike Moustakas – Another guy who changed his swing and has seen great results. Seeing a pattern? After being sent to the minors in response to being unable to hit against the shift, Moustakas has learned to hit oppo, which is almost always a great sign for a hitter (Gyorko was doing the same which is why he was a pick of mine to break out early in the season). His stock may still be low since he has such a rough track record, but his break out is real, and while he may not hit 50 hrs, the batting average shouldn't fall too far which has been the major concern.
Tommy Pham – Tommy Pham has quietly been hitting really well. In a different year, he'd probably be getting more attention, but with 100 less at bats than most full time starters, his starts aren't as impressive. He's currently hitting 300 with with 11 home runs and 11 stolen bases in 204 ab's. That's a 30/30 pace. What's behind this jump in production is lasik to help his vision. This procedure has helped other big leaguers such as Wilson Ramos and Bryce Harper. So for this season, Tommy Pham is a great low cost addition for any team needing a boost.
A Change in the winds – These are a couple guys to watch who may find their stocks changing, but it's too early to tell commit one way or the other.
Kyle Schwarber – In my last "Who is Raking & Who is Faking" Schwarber was on my list of guys who were faking. About a month later he was sent down to the minors. Since then, he's had a good game and looked better at the dish. Much of his issues were with him being pull happy and teams playing the shift against him. It was also causing him to put poor swings on outside pitches. But he seems to have worked through his issue… or at least that's what he said. He absolutely crushed in the minors, but I've seen a couple of ab's where he seemed to still be rolling over and pulling outside pitches. So I'm still not betting it all on him coming back but considering how rough catching is anyway, I'm a cautious buy.
Paul Dejong – Dejong has had a very nice quick start. He's definitely worth a look, but I'm not betting the farm on him. He's came up through the farm really quickly which speaks to him being liked by the Cardinals, but he didn't have the same eye popping stats in the minors. Even if he did, him moving so quick makes there more of a chance that the holes in his swing just haven't been found yet. There's a lot of question marks so I wouldn't get too ramped up for him.
Aaron Judge – This one hurts my brain. I just can't buy he's this good. I watched the homerun derby, and yes the power is aww inspiring, but I still believe he's a Stanton type guy. When I've watched him against top tier pitching, I still feel he can get exploited. So while he's not a "Sell! Sell! Sell!" guy, I think his 2nd half just isn't going to be what his 1st half has been. The K rate has still been very high. He's saved a lot of teams so far this year, but while many baseball analysts are changing their tunes and becoming believers, I'm not doing it. Not yet. I still think he's not all the way there and we'll be seeing at least some regression. But considering the power and the stadium, I'm putting him in the wait and watch stock. I'm betting closer to a 17 home runs and a .260-.270 average the rest of the way. Don't go out buying him at all costs, but keep an eye on him, and consider selling if you can get a fantastic deal. I heard of one team getting trout for him, which I'd do allll day, so maybe test the waters a bit.
Who is Faking?
Cody Bellinger – Bellinger's been a guy I've been cautious of for awhile now. He's far too pull dependent, and seems to have holes in his swing, and it's beginning to show. His batting average is steadily going down, and while I expect him to adjust, I think he'll continue to have struggles with batting average at least in the foreseeable future unless he makes major changes.
Miguel Sano – Sano has similar issues, where he's got monster power, but he just strikes out way too much. He's raised his walk rate which is a good sign but he's on pace for over 200 k's. If you can get someone who believes in his .276 batting average, sell. He's somehow managed to fool everyone so far, but I still don't believe, and post All-Star break is often times when we see guys get figured out.
Thanks for reading, and good luck in your 2nd half of the season. It's definitely been an exciting one with lots of changes particularly on offense. It'll be exciting to see if it'll continue.
MLB Dynasty Rankings of Rookies/Minor leaguers
DYNASTY ROOKIE/MINOR LEAGUE RANKS
Those of you in dynasty leagues, or who want to be prepared for future years, this list is for YOU.  This is the list of top dynasty players based on their careers for FANTASY BASEBALL purposes ONLY. At the end of each player's write up, I'll give their projected 2017 Rank which will only be the ranking of those who made the top 10 dynasty players. Those players in the top 10 who won't be up this year, I ranked in order of who will be up the soonest. Also, prospects from the 2017 draft will NOT be part of these lists. Let's get to it!
1. Yoan Moncada – I may be going on a limb putting Moncada ahead of Judge, but I really do expect some regression from judge and some major steps from Moncada. If there was a spot that I was the most unsure about it would probably be Moncada as he hasn't been playing for all that long and Judge is already hitting Major League pitching. Judge hasn't been exposed yet, but I just have to believe it's coming. Moncada will struggle early in his career I believe, but once he clicks, he has all the tools to be a 1st or 2nd round fantasy talent annually. (6)
2. Aaron Judge – Judge has been so good, I spent half of the #1 dynasty player's bio just talking about him. But I just don't believe yet that it's going to be what we're seeing this year. A lot of times players get exposed after the all star break of their rookie year, so that's going to be big for scouting him. If he does have holes, very few pitchers have found them…yet. (1)
3. Shohei Otani – Here's a sleeper you won't find on the waiver. Shohei is the best Japanese player. He's even being called Babe Ruthian. Not just for his great power, but because he is a fantastic pitcher. That's actually been his primary calling card, but he's hit so well, it's hard to take away at bats from him. He could easily end up as the #1 dynasty player on this list, but he hasn't committed to coming to America and there have been some fantastic international players who have really struggled in America. Shohei is a different beast, but because of those minor question marks, he's #3. (9)
4. Brendan Rodgers – Brendan Rodgers is someone I've liked since he was first drafted. I've always thought he had a higher ceiling than Swanson (who was drafted ahead of him) but Rodgers got a pretty sweet deal getting drafted by the Rockies who have a fantastic hitters park. He's been crushing it in the minors, albeit a small sample size, and I think he's going to be a star. He has Trevor Story blocking his path though, so he may end up coming up as a 2nd baseman. If he gets traded, that could lower him on this list, but I still like him. Keep and eye on Rodgers. He's one of the guys I'm most confident will be good so long as he stays with the
Rockies. (8)
5. Alex Reyes – If Reyes could stay healthy and in the lineup, he'd be ahead of Rodgers, but he's struggled to stay on the field. Reyes is a very talented player, and with a staff who's known to do great things with developing pitchers. There's been some young players who haven't been everything expected, but very few of their top pitching prospects have failed to be productive if not well above average. Reyes has one of the highest floors for players who have such a limited time in the majors. (7)
6. Kevin Maitan – Similar to Shohei, Maitan is an international player, who hasn't even begun time in the majors. But he hasn't even been a star in Venezuela, where he's from yet. So Maitan is a bit of time away. But I've liked everything I've heard and seen. He's already being compared to Miguel Cabrera and Chipper Jones by several scouts, and he seems to rise to his challenges whenever expectations are at their highest. (10)
7. Mitch Haniger – Mitch Hanigar has been a revelation, particularly for obp leagues. Easily over .400 in obp, he's showing that he belongs and can provide some power and stolen bases. We'll see if pitchers figure him out, but I like him to be someone who can make adjustments and be a valuable piece on many teams. (3)
8. Jose Berrios – Berrios is climbing my boards and could make his way all the way up to 3 or 4 on this list. His stuff is nasty. He's had walk issues in the past, and I have some concerns about durability, but he can have elite stuff when he puts everything together. (2)
9. Jacob Farria – I had to put this guy on this list because, what I've seen I've been very impressed by. I wanted to put him on my "MLB Rookie Expectations 2017" article, but concerns about other rookies taking that pitching spot (Brent Honeywell) kept me from doing so. I still have some concerns but he's been really good, and I think he's a battler. I think he's going to surprise a few people in the future even more than he has so far. (4)
10. Cody Bellinger – I was the most reluctant to put Bellinger on this list. I'm not a big Bellinger fan. He just keeps hitting though. I correct myself actually. I like Bellinger, I just don't think he's this good, and he will get exposed. I believe he's an anual 24-34 hr guy who bats around .240 – .250. Not bad but just not that special for a 1st baseman. I'm sure many hope I eat my words, but as strong as he is, I just think there's too many holes in Bellinger's swing for him to be this good. (5)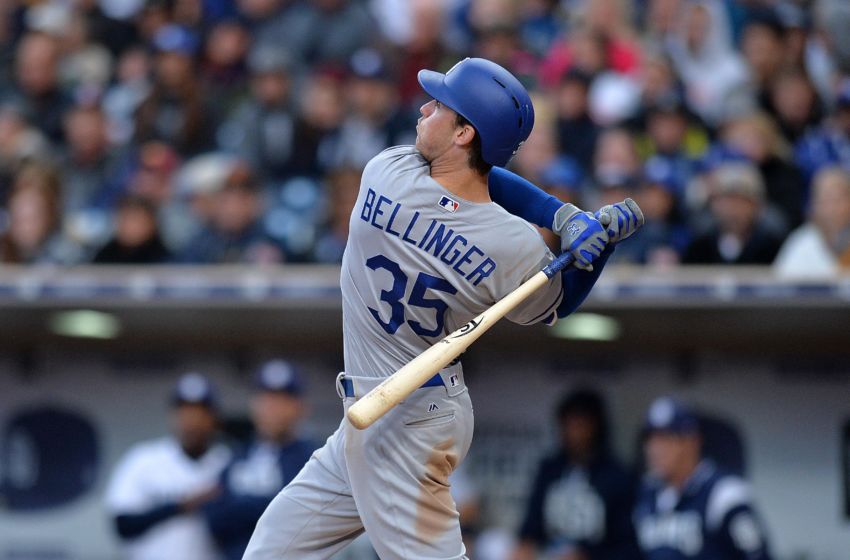 Players on deck – Michael Kopech, Triston McKenzie, Tyler Glasnow, Sean Newcomb, Brent Honeywell, Jose De Leon, Dinelson Lamet, Vladimer Guerrero Jr, Andersen Espinoza, Rhys Hoskins.
Hope you enjoyed! Catch you on the next one.
MLB Rookie Expectations 2017
IT'S JUNE! So we all know what that means right? Managers get to stop pretending that the top minor leaguers have all coincidentally forgotten how to play baseball now! So, I've got a minor league edition for you fantasy baseball managers. If you're a dynasty manager, you're going to really like this one because I'm going to be going over the best for 2017 AND those who should be on your radar for future years. Minor league predictions are something that's near and dear to my heart as I've had a number of bold predictions that have worked out and won me leagues or been fantastic pieces for me in my dynasty league.
So here's how we're going to do it. This is the top 10 for THIS year (2017) from today on forward. Some players on this list may not have the best end of year stats, particularly if they had rough starts or haven't been called up but they should have the best stats going forward. After my write up, I'll give their Future Rank which is meant for dynasty purposes. That ranking doesn't include all prospects/rookies, but only the top 10 for this season.  This rankings are purely for fantasy purposes and fielding isn't taken into account. Fielding % isn't a fantasy stat and if you use it, you should be embarrassed. Let's get to it!
1. Aaron Judge – Well duuhh… This guy has been crushing it. And while this guy has been crushing it, even I underestimated how good he'd be. A lot of times ancestors of Andre the Giant don't have amazing batting skills despite 80 grade power so I was down on Judge preseason he seems to be really enjoying the New York ball park like many of the New York hitters. He's batting .376 with 13 home runs  at home while batting .288 with 6 home runs in about equal games. The park seems to have given him an edge, and unless he gets traded (which is not likely) there's no reason to believe he won't still be very very good. I believe his stats will go down in the future, but most in batting average, not in power. I expect a .265 – .280 ba with about 35-45 home runs. Future Rank 2
2. Mitch Haniger – Ya'll forget about Han the man? Everyone was predicting he would break out and that's just what he did. He's a very polished player who has power and sneaky speed. Early injuries stopped his season short but he should be coming back soon, and assuming (knock on wood) he have any further injuries, he's a great player to have no and in the future. Future Rank 3
3. Jose Berrios – Back from the blast(ing). Last year Berrios was destroyed in the majors which was surprising to many of us because Berrios is filthy. News had it that the balls in the minors were different than the ones in the majors and that had him having to adjust. Well it seems he has, and for the most part, he's been very good. And now that he's figured it out, he only needs to stay healthy and stay nasty. Future Rank 4
4. Yoan Moncada – The guy we've all been waiting for. Mr. Moncada is the guy the June call ups were made for. He's been crushing the minors (until recently) and a call up is inevitable. But I don't think he'll blow the league away upon initial call up. He'll get the steals to keep him valuable, but I expect a few weeks or even a month or two before he really gets the hang of things in the big leagues. The talent is there for him to be elite though if he can make it over the hump. Future Rank 1
5. Jeff Hoffman – Hoffman has quietly been freaking amazing. I say quietly because he's on the Rockies. And NO ONE wants to touch Rockies pitchers. But he's been fantastic. There's no way around it. And what I will say I like about him, is he's throwing strikes, which was a problem for him in the minors. He was a difficult one to put on this list because he's had walk issues, and his minor league numbers aren't mind blowing, but if you watch him pitch, he's got filthy stuff, and he seems to have figured out his command problems. At least for now… Future Rank 8
6. Andrew Benintendi – So the thing about Benintendi is everyone's really liked him, and I've never seen the appeal. As a baseball player I like him in that he's reliable, a good fielder and will have a good batting average most years. But the upside, I really don't see as being there. Maybe he gets a bit more pop, but 15 – 20 hrs is the most likely scenario most years. Maybe 25 in a career year, and not enough speed to get excited over. He's kinda like a Pedroia without the 2nd base eligibility. Future Rank 9
7. Jordan Montgomery – Jordan Montgomery has been fairly mediocre thus far, but he's recently solved a problem with his grip while pitching, and it already paid off the first couple outings since. His stuff isn't mind boggling but I do like that he knows how to adjust. I think he's a smart pitcher and has potential to be higher on the future list, but it's hard to project just how much a guy will figure stuff out.  Future Rank 7
8. Sean Newcomb – Newcomb might be my biggest reach, but he really comes down to how well he commands his pitches. Walks were a problem for him in the minors, but he still had great numbers. His first start showed how good he can and only one walk was impressive and leads to some optimism. I'm still skeptical of his command though which is why I'm not completely buying in, but I think he's got more good starts in his future. Future Rank 5
9. Dinelson Lamet – Another guy seemingly coming out of nowhere, Lamet has shown he's got stuff. He's racking up the Ks and seems to have room to improve! But hitters are going to realize this probably before he can fix his mistakes so he's not going to have a perfect year. The Ks will be there but he needs to work on command, and get his changeup accurate and more into his repertoire. I think he can pitch though at the major league level. He just needs to work on a few things. Future Rank 6
10. Trey Mancini – I've really liked this guy. Unfortunately, he hasn't been really seeing regular abs. He's getting more lately I wasn't really a big fan of how they were developing him. There's also a lot of strikeouts from this guy which could become a problem, but he's got a pretty decent swing that I think is legit if he can continue to make contact. Future Rank 10
Honorable mention: Cody Bellinger, Hunter Renfroe, Amed Rosario, Chance Adams, Rhy Hoskins, Greg Bird, Manuel Margot, Josh Bell.
Thanks for reading! I'll see you on the next one.
4 Disappointments 4 Fantasy Owners 2 Trade 4
This is a time in a baseball fantasy season where you start to look at your fantasy team and try to add a player or two that you believe will help you wina few more points or categories or match-ups and push you to the play-offs. Let me give you four players who have not had very good seasons up to this point, so they should not cost much and why they are worth the risk.
Here are my picks on the infield.
Jonathan Lucroy, Catcher-Texas Rangers
Last year Lucroy hit a career high 24 home runs. He finally got out of Milwaukee and on a good offensive team where he would be one of the better power hitting catchers this season. We are now more than 1/3rd of the way through the season, and he should be at about 8 home runs, yet he currently only has 3 in 159 at bats this season, compared to 11 he hit in 152 at bats after the trade from Milwaukee at the end of last season. His owner may be frustrated with his lack of power so far this season, and if he is then pick him up!
Why Is He Worth The Risk? Despite his lack of power, he is still hitting over .250 for an average. But more important than that, is his ellite contact rate of 93%. Remember in little league when your coach said just hit it hard and good things will happen?
Rougned Odor, 2nd Base- Texas Rangers
This is a another Ranger who had a big offensive year last year with 33 home runs. But, as we who love the game and study it know, pitchers watch tape and look at the numbers too. I believe Odor is an example of this. Yes, he hit 33 long balls last year, but he only walked 19 times all year to put it another way he walked in 3% of his plate appearances). Therefore, why would pitchers throw him a strike? Why wouldn't pitchers take advantage of his aggressiveness at the plate?
Why Is He Worth The Risk? Odor has improved both his strikeout and his walk rate this year. But more importantly it looks like he is starting to adjust to what the pitchers are doing to him. He has had at least 1 hit in 11 of his last 13 games played and is possibly getting a streak together that may pull him out of the slump.
Addison Russell, Shortstop- Chicago Cubs
Last year as part of the Cubs World Series Championship season Russell hit 21 home runs and drove in 95 runs. Most everyone thought that both the Cubs and their shortstop would again be impressive, but neither has happened. So far, Addison has 3 home runs, 19 RBI's and a putrid .213 bating average. Unless his owner is a die-hard Cubs fan, you should be able to get him cheap.
Why Is He Worth The Risk? If you look at Russell's overall numbers from last year, they look pretty good. But if you look at his numbers month to month you will quickly discover that in April, June and September he hit .214 with a total of 8 home runs for the 3 months. But, no one really noticed it because it was spread out. Therefore, you grab him now and hope that he has but those terrible to months behind him and he gives you the good months.
Todd Frazier, Third Baseman- Chicago White Sox
Frazier was not just great last season, he has been consistent for 3 seasons in a row. He has averaged 600 at bats and played in 157 games the last 3 seasons. Last year he hit 21 doubles scored 89 runs and drove in 98 with 40 home runs. This season he has 25 runs 26 RBI's and only 9 home runs. He looks like this season will not be like the previous 3 and his owners may want to cut bait and trade him. If so, offer them something average and see if you can get the best of the Toddfather.
Why Is He Worth The Risk? Frazier went 1-for-4 with a home run in Tuesday's 4-2 win over the Rays. The homer was the second in as many games for Frazier, who has extra-base hits in three straight contests. Frazier told Colleen Kane of the Chicago Tribune last week that he felt he was starting to heat up and there's some evidence of that. Over the past eight games, Frazier has a 1.033 OPS with six of his eight hits having gone for extra bases, including four home runs.
Who is Raking & Who is Faking?
Hey Geekers, we've got a hitters edition of who you need to be grabbing and who you need to be moving called Who is Raking & Who is Faking? I've tried to include players who are fairly widely available for the raking section, or at least have reasons that managers may be willing to move them. For the Faking section, I tried to include guys who are widely seen as value guys that you want to move if you can while the value's hot! So let's get started.
Who's Raking
Corey Dickerson – There's way too much fear around this guy. *In doofus voice* "But Alan… he's from Colorado, so you can't trust his Colorado stats". Yeah, I don't care. I know that he struggled last year but he was with a new team and it was only his 2nd full season, and I'm telling you, this guy is going to be doing this all season. Take a look at his minor league stats. He was a beast. If you can grab him or find someone who thinks they're "selling high", do it. If you watch him swing the bat, he's a legit hitter. He's currently batting leadoff which isn't great for RBI but my rule is always, talent plays first, so get him on your team while the price is still low!
Yonder Alonso – Wait… did I forget to put this in last month's article? Sorry folks, but if you're not skipping lines, you'll remember this is my first write up, so sorry if this seems late to the party. I'm adding this guy despite his injury because he would be in The Morning Do if he was healthy. He's changed his launch angle and his approach, so there's a reason for all this power. This year has been a bizarre one for hitting as everyone is doing their Daniel Murphy impressions and swinging up on the ball leading to power and Ks everywhere. Swing changes can be a great implication of positive changes that stick, but obviously not all these guys are going to keep it up. Alonso's been a top prospect in the past though, so the tools may finally be clicking.
Aaron Hicks – This guy I've seen available in way too many leagues. He's figured something out, and the only problem has been playing time. Well, Ellsbury just got hurt and now he should get more playing time. He's currently got a 22/24 K/bb rate and while I don't usually like that stat as a predictor of stats to come, it's a good sign that he won't be regressing by much. He's started to slow down, so there may be some hesitation, but that park plays too well for lefties. I like him to at least be worth being owned in all 12 team leagues, and probably most 10 team leagues. Get him on your team!
Who Is Faking
A quick note. These aren't necessarily guys you need to drop, but rather guys you may want to be more open to trading away. They have reasons for concern but concern isn't the same as being useless, so take that for what it's worth.
JD Martinez – Any JD Martinez owner who reads this is probably ready to angrily click out of this but HOLD ON JUST A SECOND! Martinez is tearing the cover off the ball and it's all legit, but there was news that he's apparently still feeling pain in his foot. He was told by doctors however that it was something he would just need to play through, and shouldn't get worse. Nah. I don't like that. With about 100 games left in the season, there's just too many question marks around him getting injured, particularly in non roto leagues where you'll need him for playoffs. If you can sell him at his draft value or even higher considering how much he's crushing, I'd do it. This one may not be a pressing matter, as he'll probably continue to hit well for awhile, but if you can get another elite player from a manager who is all about this power binge, I'd sell rather than wait for something to flare up. Sometimes new injuries are caused simply from a player favoring a nagging injury, and Martinez can fetch some legit talent most likely, so if you can, and it seems worth while, pull the trigger.
Kyle Schwarber – Kyle Schwarber is an interesting one because his big claim to fame is his catcher eligibility. If he's catcher eligible in your league, he's still borderline startable. The power is legit, but I don't believe the batting average will ever really be there. If you can get close to the value of where I saw him drafted (which was around 50 or 60!) I'd say move him. If you can get top 100 value, I'd say move him. Look to pick up Wilson Ramos or Tom Murphy as future catchers who could make major impacts. I've seen them widely available in most leagues.
Mookie Betts – To begin with, Mookie is a great real life hitter. But he's not the 2nd best hitter. He's not the 3rd best hitter. He's been wildly over rated, and as I predicted, he hasn't shown the power he showed last year. He was batting in a lineup in front of David Ortiz and so he was seeing great pitches to hit despite his MVP type season. With Ortiz gone, he's now the power bat, so he's not going to be seeing those meatball pitches. He's talented enough to be a great average hitter and still show some power, but if you can sell him as more than a 20/20 300 hitter, or a 1st or 2nd round hitter, I'd do it. I'd take Machado, Donaldson, Rizzo, Blackmon all day over him, and may even consider Correa for him. If you're still unsure, take a look at Mookie's walk totals. He had just 49 bb's over 672 ab's last year. He's already at 22 this year in 179 abs. He may adjust in the future but for this year, I wouldn't bet on it if I could get a top talent in return.
Thanks for reading. Let me know if you have any questions or comments by entering them below.
Fantasy Baseball: On the Bump Or In The Dump
What's up Cleat Geekers? This is Alan Clark, and you've stumbled upon my fantasy advice! *Gasp!* What a fun and sexy time for you! And one of these days you'll look back on this moment and if anyone asks you, "Hey, did you read Alan Clark's first Cleat Geek article?" you'll probably respond something like "Ummm, oh I think so. Yeah it was kinda cool." Which is exactly what I'm looking for. Slightly above average memorability.
Rather than blather on about myself (you can read my bio to learn more about me) let me tell you why you're here. FANTASY BASEBALL. My ish is all about getting you on that bump where I keep you privy to what you want to be paying attention to so you can get those guys you need and as soon as you start winning, bring you back wanting more!
On The Bump
Luis Severino – Severino is looking legit. He's worked with Pedro Martinez and fixed some things. His price is undoubtedly creeping steadily higher but there may still be some nerves and questions. Don't be that guy/gal. Make that trade for him and get him on your roster!
Brad Hand – Hand's getting saves! Beware the hand, he's got the talent. Only problem is he's on the Padres. But there's talks of trades as a contender may choose to call upon the Hand's services, and even then, there's the slight possibility that the team already has an elite closer. While he's obviously no guaranteed thing, those desperate for saves should be more than happy with him, especially if a team with a good offense offers Hand a job. (heh heh heh).
Sonny Gray – Gray just had a couple fantastic starts. He's started throwing his slider more which seems to be leading to more Ks. Beware of the Shoemaker affect though, as if teams start expecting it, it could lead to this turning into a mirage. Sunny Gray is a good pitcher though. David Ortiz in an interview listed him as one of the 5 toughest pitchers he's faced… of ALL TIME. So the upside is there. The K's just haven't been in the past. They may be now though.
Jose Berrios – For some reason every time I hear Berrios, I think of breakfast. Maybe because of Cheerios, and berries?  Anyway, he's another guy who has made changes that could mean his success is legit. The baseballs in the minor leagues are different than major league baseballs. Berrios felt it was throwing him off. So he started throwing major league baseballs when he was sent down. So far, he's looked pretty good, and his numbers in the minors are awesome. He has really good stuff, so this could be legit, and he's certainly a breakout candidate to watch.
In The Dump
Wade Miley – Miley is a household name as a journeyman that flashed being interesting years ago and has since fallen into obscurity. Until this year! But not really. His whip is way up and in large part due to walks. It would appear he's deciding to not throw quite so many balls over the plate which maybe has worked thus far, but it won't work in the long run. It never does. There have been some filthy pitchers who get destroyed if they start walking batters putting themselves into tough positions. Not sure you can sell Miley, but if you can, or can package with someone else in a deal, it's best to find a way to cut ties before the meltdown.
Thanks for reading. Let me know if you have any questions or comments by entering them below.
.
Saber-Metrics Sunday: ERA? Flip to FIP
Pitching analysis goes in so many different directions, considering how baseball has evolved to the point where starters and bullpen arms have very specific and essential roles. The infamous win-loss record has for the most part been thrown out the window as an effective tool for pitching evaluation as ERA (earned run average) became a house-hold stat.
It may seem like a flawless stat at first glance; one sees how effective a pitcher is at preventing earned runs being scored by the opponent. However, there is indeed a flaw.
Baseball is a weird game. A pitcher can do his job by getting weak contact, yet allowing a hit. A hitter can crush a mistake on the pitcher's part, yet the defense makes a great play to record an out. One also has to take into account that defenses are positioned differently in situations based on the batter and/or the amount of baserunners. Last, but not least there is no indication in ERA how a pitcher allows baserunners; is it a lot of hits? Is his BABIP (batting average of balls in play) high? Or is he allowing a lot of walks? Does he rely on strikeouts or defense to record outs?
The results in this can lead to an ERA that is either inflated or assisted, not truly showing how effective a pitcher is at making outs and preventing runs. This is where the statistic known as FIP comes in.
FIP (Fielding Independent Pitching), uses a formula that adjusts a pitcher's ERA to what it should look like. It uses both statistics a pitcher has more command over such as strikeouts, walks and home runs but also uses statistical league averages of balls in play to account for the inconsistency of balls put in play for outs or hits.
Not only does this give a better sense of what a pitcher's strengths and weaknesses are, but it also calculates the value of a pitcher more effectively because of how his personal statistics line up with league averages.
How is FIP calculated? It can be calculated using the following formula:
FIP = [13*HR + 3*(BB+HBP)-2*K/IP]+FIP constant
Variables
HR=Home runs
BB= Walks
HBP= Hit by pitch
K= Strikeouts
IP= Innings pitches
FIP Constant= The adjusted ERA for the entire league
As a group the New York have the best ERA in baseball since the All-Star Break.
Here are all the numbers for every pitcher on their staff.
NOTE: The FIP Constant must be calculated first before crunching the numbers to find the pitcher's overall FIP. The formula to do that is as follows:
FIP Constant =  league ERA – (((13*leagueHR)+(3*(leagueBB+leagueHBP))-(2*leagueK))/leagueIP)
This all may seem overwhelming; however the concept is pretty simple. The formula is broken down using variables that contain a pitcher's statistics and adds it to an adjusted league average (calculated in the same manner) to create one statistic that adjusts the pitcher's ERA to a more accurate number of effectiveness.
So before you only judge a pitcher based on ERA, just remember that what you're seeing is not all there. By looking at FIP you will have a better idea of how effective the pitcher is when facing MLB lineups.
5 to Line-up 5 to Send Down
We are nearing an end in our Fantasy Baseball season, many are contending and many are well out of contention. Still, you want to end on a high note, especially if you are fighting for a top 3 place in your league. I will talk about 5 players you should stash to your fantasy teams and 3 you should drop from your team.
---
---
5 TO LINE-UP

---
---
C Yasmani Grandal
Yasmani Grandal has been on fire recently, over his last 19 games, Grandal is slashing .262/.351/.631 with 9 HR during that span. He won't be a hitting machine but he brings some very good Home Run power to your fantasy lineup.
SS Marcus Semien
Marcus Semien is up to 20 Home runs in the season… yes, 20. Semien is hitting .283 over his last 20 games, he also has 10 stolen bases, snatching him up is not a bad idea, huh? Besides, he is only owned in 30.2% of fantasy leagues.
OF Tyler Naquin
Tyler Naquin is receiving all the playing time in Michael Brantley's absence. The hot hitting rookie is slashing a very seductive .329 with a .994 OPS including 32 runs scored, 12 HR and 29 RBI. He is being picked up quickly, if available, you should hurry and send him to your starting line-up. As long as he is hitting the way he is, even when Brantley's back, Naquin should see time on the field.
SP Zach Eflin
Eflin has recently been on fire. He has posted on his last 7 starts a 1.93 ERA. He is coming out of the best performance of his young career, he needed only 100 pitches to take a Complete Game, 3 hit shutout, while striking out 6.
The 22 year older has been wonderful lately and, he is owned in 10.6% of fantasy leagues, if available, don't wait until his next start. He will perform.
RP Brandon Maurer
Maurer has successfully converted all 4 of his save attempts, yes, he hold a 5.00 ERA on the season, but, since the Fernando Rodney trade he has allowed 2 runs in his 4 save attempts ( both came in the same game ). Maurer is owned in only 36.2% of fantasy leagues, if you need a couple of saves per week, he should definitely be considered on your team.
---
---
5 TO SEND DOWN
---
---
OF Shin-Soo Choo
For some reason Shin-Soo Choo is still owned in 60% of fantasy leagues. BIG mistake. Shin-Soo Choo is hitting .260 with 22 runs scored, 7 HR and 17 RBI, he should't be in your team for any reason, besides, he has been injured for a big part of the year. This is not a player you want on your team if you are really competing.
OF Rajai Davis
Another over-owned fantasy player, Rajai had a great couple of weeks last month, which made him fantasy relevant, but he is back to earth now. In the last 3 weeks, he has hit .187 with ZERO home runs and only 3 RBI. He is not the player he was in the month of June.
C Matt Wieters
Sorry, Wieters owners, but your catcher is not the catcher everyone believed would have a breakout 2016 season. Wieters is still owned in 72.5% of fantasy leagues and is only hitting .250 with 9 HR and 38 RBI. But even worse, for the last month, he is hitting .170 with 2 HR and 4 RBI. Stats speak for themselves. LET HIM GO.
SP Wei-Yin Chen
Wei-Yin Chen, everyone ( including me ) believed he would be outstanding this year. Big mistake. the LHP has been hit hard the whole season, he owns a 5-4 record, but a 4.99 ERA and has allowed 20 HR in 19 Games. People are still picking him up in case he makes a comeback start. That comeback start won't happen. Sorry Chen fans.
RP Koji Uehara
People still believe in Koji this season, I seriously don't understand why. Craig Kimbrel is the closer for the Boston Red Sox, Brad Ziegler is the set-up man and he will take care of the saves while Kimbrel is injured. For me, even though Red Sox manager said otherwise, Koji has no fantasy value. Especially with his most recent injury. Those 36% fantasy people should definitely put him back in the Waiver/Free Agent list.