Women's Wrestling Wrap-Up
Welcome to the latest edition of the Women's Wrestling Wrap-Up, which recaps everything in women's wrestling in the past week, beginning with Monday's Raw and ending with Bound For Glory.
Raw featured the Bellas and Ronda Rousey defeating The Riott Squad in a rematch from Super Show-Down, but it was what happened afterwards that drew waves. Nikki attacked Ronda during their celebration, with Brie joining in the attack later on, severing their months long alliance. A match between Ember Moon and Nia Jax ended with the former winning via countout, and Alexa Bliss and Mickie James ended up on the receiving end of a beat down from Hall of Famers Trish Stratus and Lita, resulting in the pair of Evolution singles matches becoming a tag team match! More on Ronda and Nikki later.
SmackDown kicked off with another SSD rematch: Becky Lynch vs Charlotte Flair for the SmackDown Women's Championship. The stipulation stated that Becky could lose the title via DQ but it would not be a factor, as both women were counted out. After a post-match brawl, Paige announced that Charlotte and Becky will face each other for the title at Evolution, this time in WWE's very first ever Last Woman Standing Match. The latest edition of the Mae Young Classic featured Io Shirai, Tegan Nox, Deonna Purrazzo, and Mia Yim all advance and complete the quarterfinal field, and Impact featured Knockouts Champion Tessa Blanchard defeating Keira, just days before Bound For Glory.
Speaking of Bound For Glory, Tessa Blanchard successfully defended the Knockouts Championship against Taya Valkyrie in a match that, in this writer's opinion, stole the entire event. We later saw Allie successfully rescued Kiera Hogan from the Undead Realm, which saw Rosemary emerge and fight some of the undead brides, as well as Su! Allie pleaded with Rosemary to escape with her and Kiera, but the duo was running out of time and Rosemary opted to stay behind to fight the brides. Though the pair escaped, Allie voiced her displeasure over not getting Rosemary, doing so in a demonic voice.
So as we expected, Nikki Bella turned heel on Raw this past Monday, with Brie Bella following suit. As stated before, the Bellas attacked Ronda Rousey after they defeated The Riott Squad for the second time in less than a week, and it was later in the program that the announcement was made:  Ronda Rousey will defend the Raw Women's Championship against the evil NikkI Bella at Evolution on October 28. This was the heavily rumored title match for many months, and with that, five matches are set, including the three title matches. Speaking of Evolution, many believed that Alexa Bliss' health was the main reason for the singles matches becoming a tag team match with Trish and Lita as partners. Though it was a factor, it was stated that the plan to combine the matches had been in play for months, long before Alexa's recent injury. They had to wait for the Nikki/Ronda announcement to officially make the change.
It was reported that Becky Lynch suffered a cracked jaw at SSD last weekend, and she'll undergo an evaluation to see how bad the injury is. It could be bad enough to the point where she may have to relinquish her title, or they may have Charlotte win the title outright at Evolution, but we'll see how that goes. Also, the latest 205 Live saw Maria Kanellis return to WWE TV after giving birth, as she continued her role as the villainous valet for her husband, Mike Kanellis, who is now part of the 205 Live roster. Maria returned to WWE last summer, doing so as a heel for the first time in WWE and serving as Mike's valet, but their TV time was sporadic even before Maria's pregnancy and maternity leave beginning in September 2017.
This past week also featured the announcement that WWE signed Chelsea Green, formerly of Tough Enough and later Impact Wrestling. Chelsea is still remembered for her one time appearance in 2014 as the villainous Megan Miller, the woman who falsely claimed that she was Daniel Bryan's mistress. After her experience with Tough Enough, Chelsea competed in the indy circuit before joining Impact Wrestling as Laurel Van Ness in 2016. Originally starting off as a spoiled rich girl character, Laurel developed her more notable psychotic gimmick after being left at the altar last year. She was back to normal when she began a relationship with Grado, but after that relationship ended, Laurel turned heel and went back to her gimmick as a maniacal villainess, leading to Laurel capturing the Knockouts Championship at the end of the year. Chelsea can be seen on Lucha Underground as Reklusa.
A new week begins with the countdown to Evolution, as well as the quarterfinals of the Mae Young Classic and the fallout from Bound For Glory! Until next week!
Royally Yours: AAA Omaha Storm Chasers Season Recap
The AAA affiliate Omaha Storm Chasers finished the 2018 season with a record of 66-74. They finished in third place in the Pacific Coast League Northern Division. It is their second straight third place finish. The Oklahoma City Dodgers won the division nine games ahead of the Storm Chasers. The Storm Chasers had an average year but had some top prospects by the end of the season.
Nicky Lopez was called up to the Storm Chasers in June after starting the season with the AA Northwest Arkansas Naturals. In AAA Lopez had a .278 batting average and seven home runs in 57 games. Lopez is considered one of the Royals top ten prospects. He could be an opening day starter for the Royals in 2019 if they make big trades in the off-season. Whit Merrifield and Adalberto Mondesi should be the starting middle infielders but they could be on the trading block if the Royals opt to rebuild their farm system. Lopez is a talented player that will likely see playing time at some point next season.
Reliever Richard Lovelady had a great season with the Storm Chasers in 2018. The left-handed pitcher had a 2.47 ERA in 73 innings pitched and nine saves. Lovelady spent the entire season in AAA. He led the team in saves for the season. Lovelady has progressed quickly in the Royals system. He was a 10th round pick by the Royals in the 2016 MLB Draft. The Royals bullpen struggled last season and he should be an option to be on the opening day roster. The Royals do not have a solid closing pitcher entering the 2018 season and Lovelady could be an option.
Frank Schwindel is not a top prospect for the Royals but he had a very good season with the Storm Chasers in 2018. He spent the entire season in AAA and finished with a .286 batting average and 24 home runs. He hit 12 more home runs than his closest teammate. Schwindel is a first basemen that will probably not start the season on the Royals roster. Ryan O'Hearn and Hunter Dozier appear to be their top two options at first base. The Royals decided not to call him up in September because of limited playing time. Schwindel had a great season but is in a tough spot on the Royals roster.
Next season the Storm Chasers should see some top prospects play with the team. Seven of the Royals top ten prospects finished the season with the Single-A Lexington Legends or AA Northwest Arkansas Naturals. The Royals have a lot of young players that are moving quickly through the system and Omaha will be the last stop before they hit the majors.
Jabari Hype
Jabari Parker is a Chicago Bull and considering Chicago is his hometown, he will be dealing with extra adrenaline when the regular season starts this week. Shortly after the Bulls signed Parker, former NBA player Ray Allen believes Parker can be an outstanding basketball player. "He's a very good, humble, down-to-earth guy," Allen said. "As a player, he reminds me of Paul Pierce but bigger. His potential is so great."
The preseason is well underway and he has not played great in three exhibition season games. The Bulls hope Parker can play small forward when star Lauri Markkanen is scheduled to return in 6-8 weeks after suffering a right elbow injury in practice in late September. One of the biggest areas of improvement for Parker is the ability to play defense in the pick-and-roll and the team is counting on him to help a defense that has struggled in recent years.
His shooting is off and needs to do a better job of taking advantage of mismatches while switching on larger power forwards. Perhaps he spent all summer practicing in the small forward position, but three games isn't an excuse at this point. Even with Markkanen out, it would best serve Parker to come off the bench in the early going.
"Again, just getting used to different guys and hearing their voices is pretty much important,'' Parker said. "I knew it was going to take some time. It's a new environment for me and other people too. I'm not looking at it months. I'm trying to build years here. It's going to take some time. Every team in the beginning is going to take some bumps and bruises to get to where they are.''
Parker's shooting woes have been seen in the exhibition season, as he has made 9 out of 37 shots in his first three games. At his best, he can score from the outside and can be an intimidating force inside as he is 6'8. Parker has had injury history that the team is well aware of, tearing his ACL twice. Even with those injuries, he has averaged 15 points a game along with a field goal percentage in the high 40's.
Without those two ACL injuries, he would have been an all-star at least twice since getting drafted in 2014 by the Milwaukee Bucks. On a side note, if you are a sneaker head or wanting to be one, you should be inspired by what Parker has shown, as he wears different variations of Jordan's, and you will jump out of your shoes, I promise that. He seems to have some issues with motivation and hopefully that changes because there is nothing better than to play for your hometown team regardless of what sport it is. Parker has some incredible talent, he wasn't drafted as the second overall pick for nothing, at times he has the hops that Michael Jordan did in his prime years, if he can show that on a consistent basis, all of the hype will be worth it.
Jabari Parker wearing the Jordan https://t.co/qeTNn0CYHg 2017 PE #FearTheDeer pic.twitter.com/jqb8qpzG1e

— B/R Kicks (@brkicks) February 28, 2018
We're Overdue For A Vintage Larry Game; Will He Finally Get Some Home Cooking?
Even though we Phoenicians have adopted Larry Fitzgerald as one of our own, just like the rest of us, there's only one hometown for the future first-ballot Hall of Famer. In what will be his sixth, and possibly, final visit to Minneapolis, Minnesota as a member of the NFL and the visiting Arizona Cardinals (1-4), Larry Legend is still in search of his first NFL victory in his home city against his childhood team, the Vikings (2-2-1).
In fact, including one playoff game, Minnesota has defeated the Cardinals in each of their last nine matchups at home – all nine have been played since 1991. The Red Birds haven't won in the Gopher State since 1977, a full decade before the St. Louis Cardinals franchise would head West to the desert.
Since Larry was drafted by the Cardinals in 2004 out of the University of Pittsburgh with the third overall pick, four of the five losses that they've experienced at the hands of the Vikings in Minneapolis, have been decided by a sole possession (5, 3, 24, 7, 6). To go along with the goose egg in the win column, and despite the fact Fitzgerald has posted an 11 catch, 172 yard performance and another 7 catch, 107 yard game, to go along with a 6.5 catch and 87.5 yard average over those five losses, the greatest wide receiver, and probably greatest player, to ever done a Cardinal jersey in the franchises 100-year existence, has yet to haul in a touchdown in his home state since his senior year of high school.
While Larry has caught 68% of his targets thus far in the 2018 season, which is right in line with his 67.7% from last season when he finished with 1,156 yards, 6 TD and 109 receptions – which was second in the NFL – Fitzy is having the worst five-game stretch to start a season in his career, as he has 17 catches for 176 yards and 0 touchdowns on only 25 targets.
The 25 targets has him on pace to receive just 80 pass catching opportunities this season, which would be by far the least amount of targets in his career. In 2014, the Japanese Fighting Fish, as current radio commentator and ex-Cardinal Ron Wolfley so elegantly likes to call him, started in 13 games and finished with a career low 103 targets. He finished with 63 catches that season, the second lowest total of his career. The GOAT, as us fans like to call him, is on pace for 54 receptions this season. That would be four shy of his current career low of 58 that he posted as a rookie. Out of his 14 seasons, he's finished with less than 135 targets just three times. Again, he's on pace for 80 targets even though if the season ended today, the 68% catch percentage would be the third best of his career.
While the Cardinals offensive coordinator Mike McCoy gets his fair share of criticize for the teams poor offensive performances this season, and rightfully so, but in the last two games with first-round pick QB Josh Rosen at the helm, Fitz has seen a total of just eight passes in his direction. He has hauled five of those eight passes for only 63 yards.
Sure the fifteen-year vet might not have the same foot speed as he once did, but speed was never his forte to begin with. As we've seen for more than a decade and a half now, it's not necessarily about Larry having to be open for him to be uber successful in any offense that he's been in during his illustrious career, but rather just placing the football in his vicinity and letting his length and hands do the rest.
In Arizona's win over the San Francisco 49ers last Sunday, their longest drive in terms of plays was only six. That possession lasted less than three minutes, which was also their longest drive in regards to time. It's no surprise that the Cardinals offense ranks at or right near the bottom in nearly every offensive statistical category.
Kirk Cousins and the Vikings are not the 49ers and C.J. Beathard. Josh Rosen, Larry Fitzgerald and the rest of the Cardinals offense are gonna have to sustain drives to help keep the defense much fresher than last week when they were on the field for a whopping 88 plays.
Cousins top receiving target, Adam Thielen,  already has 47 catches on the year. The Cardinals wide receivers as a whole have 41 receptions.
If the Cardinals expect to leave Minnesota victories for the first time in over 40 years, the time is now for a vintage Larry Fitzgerald performance. That won't happen unless he gets targeted far more than the five targets a game that he's been receiving up to this point of the season. Feed him some home cooking.
Buffalo Bills Blitz: Week 6
If you've been a Bills fan for even a fraction of the amount of time I've been (going on 30 years now), then you're used to disappointment. So when anything good happens, it's house money because you figured it wouldn't happen. That's pretty much the sentiment about the week 5 win over the Tennessee Titans.
The Titans weren't exactly lighting the world on fire, but at 3-1 they were proving to be a tough team. The Bills didn't exactly repeat their week 3 performance against the Titans, but the defense was solid yet again and they managed to come out on the better end of a field goal battle. At 2-3, the Bills are exceeding expectations, especially after the complete and utter train wrecks that their three losses have been.
So heading into a week 6 visit to Houston to face the Texans, I wouldn't say there is optimism, exactly, but the world isn't on fire anymore. At least not fully engulfed, anyway. I do feel like I need to reiterate something (as I have several times this season): STOP COMPLAINING ABOUT JOSH ALLEN. He is a rookie. This offense is absolutely pathetic, especially now that LeSean McCoy seems to be a shell of himself from a production standpoint. They have no actual receivers. The line might get him literally killed before the season is over. He's doing fine all things considered and HE'S A ROOKIE. Just stop.
The Texans, meanwhile, are showing signs of life. After dropping their first three games, they've managed back-to-back overtime wins and the offense looks like it's starting to show positive growth on all that potential we thought they had at the beginning of the season. They aren't the contenders everyone expected, but they aren't dead like we all thought after week 3, either.
What can Allen do against this defense?
Here's the thing: the Texans defense isn't a world-beater like many of us thought they'd be. They have a ton of talent, sure, but they're surrendering more points per game (24.8) than the Bills defense (23.6) that got shredded by the Ravens and Chargers to the tune of 88 points. But with Jadaveon Clowney and J.J. Watt on the defensive line, they always have the ability to get to opposing quarterbacks and we all know the state of this offensive line.
Allen will have to have his head on a swivel on Sunday, because there will be pressure. But how much of it can he avoid and if he extends those plays, can he find open receivers? He's shown a penchant for zipping passes into tight windows, but he's also a rookie working on his accuracy. There will be missed opportunities. But Allen has shown the ability to find the deep ball and to make plays with his feet, not to mention he isn't exactly lacking confidence.
If Allen can stretch the field vertically, he might have a chance to develop a groove underneath. But he has to stay upright.
Which Deshaun Watson will show up?
Watson and the Texans as a whole struggled to start the season, but since the calendar changed to October, Watson and the offense have come alive. Watson sits 7th in the NFL in yards with 1,621 and is in the top 15 in passer rating at 94.6. He presents match up difficulties because of his ability to extend plays and create plays with his feet. He also has a pair of quality receivers, with DeAndre Hopkins being a superstar and Will Fuller V appearing to be a breakout performer.
On the ground, Lamar Miller has been okay this season, averaging 3.9 yards per carry, but it's obvious the strength of the Texans offense is their passing attack. The Bills defense has come alive in recent weeks and have shown the ability to not only get to the quarterback, but to create turnovers. If they can get into Watson's face and fluster him, making him get rid of the ball quicker than he'd like, they have a chance to stifle a streaky offense.
Can the Bills establish a run game?
Through five weeks, the answer is a resounding "no". McCoy leads the team with 170 yards on a 3.8 yard average. Considering the kind of production we're used to
seeing out of him in years past, this is a shocking stat. The running game simply hasn't been there, aside from brief flashes where Josh Allen breaks out a scramble and ends up hurdling fools. This is a huge reason the passing game has been a struggle and why Allen seems so streaky (aside from the aforementioned reason that he's a rookie).
The Texans are a top-10 outfit against the run this season, allowing 95 yards per game on the ground. This means trouble for the Bills. They've not been able to get off the ground against anyone this year, though they've played a pair of top-10 outfits in Baltimore (5th) and the Chargers (10th) as well as the Vikings (13th) and Packers (15th). Simply put: the ground game has been bad, but part of that can be attributed to facing stellar run defenses.
That won't change this week against the Texans and that will mean a lot of trouble if the Bills can't get some production out of their backs.
So what's the damage?
I'm almost tempted to predict a loss in every game for two reasons: 1.) the Bills are not good and 2.) they have defied me twice already with wins against the Vikings and Titans. I don't think the reverse jinx will work much more often because this team is as one-dimensional as it gets and that will cost them a lot of games.
On the other side of the coin, no one is sure if the Texans are actually good. They have talent. They have a strong defense. But they've struggled to put it together through 5 weeks, though their last couple of outings have looked far better than the beginning of the season.
Prediction: Texans 20, Bills 9
Brees Passes Manning As All-Time NFL Career Passing Yards Leader
It was a special night for Drew Brees and the New Orleans Saints on Monday Night Football when they took down the Washington Redskins with a 43-19 score. Quarterback Drew Brees officially crossed into NFL history as Brees became the NFL's leader in career passing yards with a total of 72,103 passing yards accounted for. Last Monday, Brees passed Peyton Manning's career passing yards of 71,940 with a 62-yard touchdown pass to rookie Wide Receiver Tre'Quan Smith.
The sports world all celebrated Brees' incredible milestone on Twitter bringing into the discussion as one of the greatest Quarterbacks of all-time. In 18 seasons in the NFL (13 with the New Orleans Saints), Brees has completed 6,344 passes (1st all-time) from 9,455 passes (2nd all-time, 1st actively) for 72,103 yards with a 67.1 completion percentage (1st all-time) for 499 touchdowns (4th all-time), 228 interceptions (16th all-time), a 283.56 passing yards per game (1st all-time) and a 97.1 passer rating (4th all-time).
This amount of accomplishment as a Quarterback in a highly competitive is due to Brees' consistency as a passer, strong arm, incredible accuracy, and poise in his progressions as a passer. So far in his career, Brees has accounted for five seasons where he has accounted for 5,000 yards passing season. There have been other Quarterbacks in the league, both past and present, that have only passed for 5,000 yards once. Brees is an 11-time Pro Bowler, 3-time 1st team All-Pro, a 2nd-team All-Pro in the 2011 season, a Walter Peyton Man of the year in 2006, the NFL comeback player of the year in 2004, a 7-time NFL season leader in passing yards, and a 4-time NFL season leader in touchdown passes. He also has the NFL single-season record for the highest completion percentage of 72%, which he accomplished last season for the Saints. Brees help led the Saints to their only Super Bowl with a 31-17 victory over Peyton Manning and the Indianapolis Colts in Super Bowl XLIV in February of 2010.
So far this season in 5 games, Brees has passed for 148 completions out of 190 attempts (a completion percentage of 77.9%) for 1,658 yards, 11 touchdowns, and 0 interceptions. Brees and 3rd year Wide Receiver Michael Thomas already set an NFL record this season for most completions through 3 games in a season with 38 completions. Brees is a Quarterback who generally shares the ball to multiple Receivers. This season WR Michael Thomas, WR Ted Ginn Jr., RB Alvin Kamara, and now rookie WR Tre'Quan are now the playmakers for the Saints that can get open so easily in Head Coach Sean Payton's offense. Brees is also accuracy with the ball because of the way he analyzes the field and where the destination of his passes will be.
Drew Brees has thrown to many talented and elite Wide Receivers, Tight Ends, and Running Backs in his 18 years in the league. In his time with the San Diego Chargers, Brees has thrown to RB LaDainian Tomlinson (254 receptions for 1,750 yard and 6 touchdowns), WR Kennan McCardell (97 receptions for 1,255 yards and 9 touchdowns), and TE Antonio Brown (180 receptions for 2,279 yards and 23 touchdowns). Brees has played with many great players who have either played their conclusive seasons with the Saints or they were drafted and groomed by the Saints. As a Saint, Brees has thrown to RB Reggie Bush (294 receptions for 2,142 yards and 12 touchdowns), WR Pierre Thomas (327 receptions for 2,608 yards and 12 touchdowns), TE Jimmy Graham (383 receptions for 4,725 yards and 51 touchdowns), and WR Marques Colston (706 receptions for 9,709 yards and 72 touchdowns). In the past few seasons, Brees has created a special connection to WR Michael Thomas (242 receptions for 2,901 yards and 17 touchdowns), who is 5th leading Receiver in yards thrown by Brees and RB Alvin Kamara (119 receptions for 1,179 yards and 6 touchdowns).
What is amazing is how Brees fully recovered from a torn labrum he suffered at the end of the regular season in 2005 with the Chargers. After major reconstructing surgery in the offseason including additional work on his rotator cuff, the Chargers were hesitant to give Brees the money he felt he deserved as a top-5 franchise Quarterback. After he went into free agency, the Miami Dolphins passed on him for Dante Culpepper thus giving the Saints the chance and money Brees deserved. The Saints were rewarded with the amazing, consistent playmaking ability of Brees followed a few NFC Championship appearance and a Super Bowl title. Brees has brought the Saints organization out from the below-average teams in the league and made them a consistent Super Bowl contending team with an outstanding young cast.
There is one major record that Brees can accomplish soon with this season or next season. The NFL passing touchdown record is currently held by Peyton Manning with 539. Brett Favre is next in line with 508 passing touchdowns and current New England Patriots QB Tom Brady has 500 passing touchdowns. Brees has 499 passing touchdowns and needs this game against the Baltimore Ravens this weekend to be over 500 touchdowns. With two full years left on Brees contract with the Saints, Brees can pass Manning with some competition with Brady as well.
The Saints are consistent threats this year to many NFC teams and are currently on top of the NFC South division with a 4-1 record. The Saints are serious contenders to reach for the Super Bowl this season after they played very well in the NFC Divisional Round against the Minnesota Vikings last season. New Orleans will be on a bye week this weekend fir for week 6 of the NFL after their Monday Night Football victory over the Washington Redskins. The following Sunday, they must travel to face the Baltimore Ravens (3-2), who are still fresh off their embarrassing loss to the Cleveland Browns in overtime. The Ravens are considered favorites according to ESPN's Power Football Index but the Saints are ultimately the most consistent, thanks to the consistent and high-power arm of Drew Brees.
Royally Yours: Season Recap
The Kansas City Royals had a disappointing season in 2018. They finished with a record of 58-104, last in the American League Central. It was their first 100-loss season since 2006 and their first last place finish in the division since 2007. The Royals finished with the second worst record in baseball and will have the second pick in the 2019 MLB Draft. Their last second overall pick was Mike Moustakas in 2007. It was a tough s
eason for the Royals but they will have a top pick in the draft that will help in the rebuilding process.
The Royals finished with a record of 36-40 against division opponents. It was their best record against an American League division. They played the worst against the American League West with a record of 7-26. The Royals struggled against National League teams with a record of 6-14. The Royals played average against division opponents but their struggles against other teams was the reason for their disappointing season.
Whit Merrifield was one of the best offensive players in baseball this season. He led all of the MLB in hits and stolen bases. Merrifield finished the season with a slash line of .304/.367/.804. He could be a centerpiece of the Royals future or be a trade target this offseason. Many teams were rumored to be interested in Merrifield last offseason and at the trade deadline. The decision on what to do about Merrifield will have a big impact on the Royals future.
Rule 5 draft pick Brad Keller had a good rookie season. He finished the year with a 3.08 ERA and a record of 9-6. It was the most wins by a Royals pitcher this season. Keller was brought up in the Arizona Diamondbacks minor league system before being selected by the Cincinnati Reds in the Rule 5 draft but was immediately traded to the Royals. Keller was a great acquisition by the Royals last off-season.
The Royals are entering a few rebuilding seasons that they hope will allow them to get back in the playoff hunt. They do not have a roster that can contend now but their high draft picks should help improve their farm system and eventually improve the Royals roster. The Royals have some elite players on the roster but should improve in the next few season to get back in the playoff hunt.
Tomahawks and Touchdowns: Week #6 Preview
The Kansas City Chiefs had a big victory against the Jacksonville Jaguars. They won the game 30-14. It was only their second home game this season. The Chiefs got out to an early lead and were able to prevent a potential Jaguars comeback. The win puts their record at 5-0 this season. The victory could have big implications in the playoff race at the end of the season.
The Chiefs offense had another strong performance last week. Mahomes threw for 313 yards but had two interceptions in the game. It was his fourth straight game with 300+ passing yards. Travis Kelce played well with 100 receiving yards on eight targets. He led the team in receiving yards. The Chiefs offense only had two touchdowns but they played well enough to secure the win.
The defense had an outstanding performance last week. They had four interceptions and one fumble recovery. The Chiefs defense had one touchdown off of a turnover. The defense was considered a weak spot on the roster but their performance last week was the main reason for the Chiefs win. Defensive end Chris Jones had a breakout performance. He had one sack and an interception that he returned for a touchdown. He was ejected in the third quarter after throwing a punch. If the Chiefs defense can keep playing at this level they will take a lot of pressure off of the offense.
The Chiefs will face the New England Patriots on the road in week #6. The game will be on Sunday night. Last year the Chiefs won in New England 42-27 in week #1. The Patriots will be an interesting match-up for the Chiefs. The Patriots defense allows 366 yards per game, which is considered average in the NFL this season. The Patriots defense was expected to struggle and has played poorly in some games. They gave up 376 yards and four touchdowns to Blake Bortles in their loss to the Jaguars in week #2. Mahomes could have a big game if he has success against the Patriots secondary. The Patriots offense has been strong again this season. Rookie running back Sony Michel adds a new dimension to their offense. He started the season slow after missing a lot of the preseason with a knee injury but has played well in the last few weeks. In his last two games he has averaged 105 yards rushing and one touchdown. The game against the Patriots will be a good match-up for the Chiefs and the winner should be the favorite to be a top seed in the AFC.
Eye of the Panther: Carolina Escapes With Lucky Win Over Giants
When Graham Gano's record-tying 63-yard bomb went through the uprights late Sunday afternoon and gave the Panthers a 33-31 win over the New York Giants, it took the edge off what was nearly a disastrous loss. Despite outplaying the Giants for most of the game, the Panthers found themselves in that old familiar position–holding on for dear life in a game that they had once controlled.  Of course, this is the NFL, and wins are almost never easy. But Sunday's game was different from many of the past games that followed this script. The Panthers were truly lucky, and won in spite of themselves.
Coming into the game, the biggest storyline was the Odell Beckham interview that aired on ESPN Sunday morning. ESPNs Josina Anderson did a fantastic job in this interview, and her rapport with NFL players is really interesting to watch. I didn't feel like OBJ was completely comfortable saying the things he said about his teammates and about being happy in New York. Anderson definitely put him on the spot for an answer, and coaxed out a really big story. She was doing her job and I don't fault her one bit.  But I got the vibe that OBJ felt pressured to say something provocative because of the bizarre presence of Lil' Wayne.  What ended up happening was OBJ came off as passive-aggressive and it was not a good look.  Either way, the Giants looked determined to get OBJ the ball on Sunday, which is what they should be doing, and it worked.
Beckham and Saquon Barkley is the most lethal combinations the Panthers have faced this year, and it was clear that they were very concerned about stopping them.  The defensive line disrupted that Giants' running game all day, holding Barkley to 48 yards on 15 carries.  Looking deeper, Barkley had carries of 30 and 20yards, the former being an amazing individual effort by Barkley to spin free of Wes Horton in the backfield and accelerate through a completely different gap than the one for which the play was designed (it was the gap vacated by Horton, who had blown up the play in the backfield).  The latter of those long runs was a busted contain by rookie Rashaan Gaulden. Aside from those two plays, Barkley carried 13 times for minus-two yards.  Ron Rivera promised to fix the run defense, and he certainly delivered on that promise.
Beckham showed why he is one of the game's best receivers, working the Panthers for 131 yards receiving and a beautiful TD catch in the fourth (the throw by Eli Manning was also beautiful). James Bradberry did a good job on Beckham, but when the Panthers went into zone looks, Beckham was able to find space.  The Giants made really nice use of play action once it became clear that Carolina was focused on stopping the run, and used the Panthers' aggression against them on the double pass from OBJ to Barkley.  OBJ is incredibly dangerous in the open field, and it's not a surprise that the Panthers were selling out to get to the football right there.  You have to just tip your cap to Shurmur and Shula for calling the play, and Beckham for making a tough throw. All the Giants' TDs were either Barkley or Beckham, and when you're facing a team with these types of weapons, they're liable to put some points on you. The Panthers' defense really wasn't terrible, and outside of Donte Jackson letting Russell Shepard of all people run right by him (I don't think I can emphasize enough how bad that was), they held up pretty well.
I saw a few Twitter posts about the Panthers' lack of pass rush yesterday, citing only one sack of Eli Manning, so I took another look at the game to see if indeed the pass rush was as bad as the numbers said it was. While it is true that the Panthers did not sack Eli Manning or knock him down often, there were plenty of times when the Panthers pressured Manning, particularly in the first half.  Luke Kuechly got home on an A-gap blitz on a Giants fourth-down try from inside Carolina territory and although he did not get the sack, he clearly forced Eli to make a back foot throw before he was ready.  Just before the half with the Giants moving the ball near midfield, Kawann Short collapsed the pocket immediately after the snap and forced Eli to make a bad throw well short of the first down line-to-gain, and the Panthers were able to keep their 20-13 lead.  The Giants went to more quick passes in the second half and Eli did a good job of feeling the rush and moving around in the pocket for most of the day.  The Panthers pass rush will be just fine, especially if Efe Obada continues to improve.
Speaking of continuing to improve, DJ Moore and Curtis Samuel were the big playmakers in the passing game.  It feels inevitable that Norv Turner will give the bulk of the snaps to these guys by the end of the season.  They both ran hard after the catch yesterday, and played with an attitude.  I think Panthers Twitter has beaten this horse to death by now, and it seems to be trending in the right direction with Moore getting 29 snaps and Samuel 12 in his first game back from injury/illness.  If the Panthers can keep these guys healthy and get Greg Olsen back on the field, the offense could be very, very good later in the year when the schedule gets tougher.
That tough late-season run that includes the Saints twice in three weeks makes this win not just important, but critical.  The Giants came into this game at 1-3, with obvious internal issues, and if the Panthers had lost this one (at home no less), it would have been inexcusable.  Although the Panthers controlled this one in the fourth quarter, they very nearly let it get away, and probably got luckier than Panther fans would like to admit.
First of all, the Panthers' luck with fumbles was through the roof.  The special teams should get credit for playing hard through the whistle, but the punt return fumble that hit Beckham, caromed off a Giant's foot, and ultimately ended up as Colin Jones' first career TD was just pure good luck.  If that ball took a different bounce anywhere in that sequence, the Giants easily could have recovered it, it could have gone out-of-bounds, or it could have just harmlessly bounced into the end zone before it hit OBJ.  Later on, Cam made a really nice run to gain a first down, failed to secure the football on the hit by Eli Apple, and fumbled it right to about three Giant defenders, but by pure luck, Curtis Riley's toe was out of bounds when he recovered the ball for New York.  The Panthers ended up getting a field goal later in that drive, and when you win by two, that's a pretty important break.
The Panthers also benefitted from a couple of calls that, at best, could have gone either way.  The first was the 3rd-and-13 play early in the fourth quarter, where a questionable helmet-to-helmet call negated an incomplete pass to Devin Funchess.  Although there was contact to the helmet and Funchess looked shaken up, it seemed to me like both defenders were going for the ball and the contact was incidental to the play, not an attempt to make a hit.  The resulting first down kept alive the drive that produced the CMC touchdown catch that made the score 27-16.  Then, on the game's final drive, McCaffrey was very close to a first down, and it was difficult to tell if he had made it, but the officials awarded the first down without a measurement or review, allowing the Panthers to clock the ball and ultimately give Gano a chance to set up for the game-winning kick.  There is a lot to unpack from this sequence, so I'll start with the officiating.  The Panthers were out of timeouts, and so were the Giants, so the officials understandably probably wanted to remove themselves from the outcome by spotting the ball quickly and decisively.  A measurement would have amounted to a free timeout for Carolina, and at that point it looked like they had run themselves out of time by going above and beyond their usually poor end-of-half/game clock management.  So I applaud the officials for what I perceived as their attempt to let nature run its course.  A LOT of Giants fans on Twitter were extremely upset about this sequence, and given the outcome, I understand that frustration.  I looked back at the play in slow-motion about ten times before I realized that Fox had the "unofficial yellow line" graphic displayed about a half-yard long of where the real line-to-gain should have been (see below).  Note the nose of the football in the first picture is a foot or so short of the Carolina 45, meaning the line-to-gain would have been a foot or so short of the NY 45.  Fox had the graphic displayed on the wrong side of the NY 45, and that made it look like the play was much closer than it was.  The second picture shows McCaffrey holding the ball in his right arm, clearly across the NY 45.  So I think the officials got this one right, although I'm sure less than 0.00001% of Giants fans would entertain my argument.  I understand completely.
What this controversy and the Gano rocket masked somewhat is that the call to run CMC on third-and-one was highly questionable.  In retrospect, I think I see what Riverboat and Norv were doing, but it makes me cringe.  Gano's previous career long was 59 yards, and his kick Sunday would have been good from near 70.  So he obviously has the leg to justify trying from that range.  I'm guessing that Ron didn't want to risk an outside run that might lose a couple of yards since they were at the edge of sanity with respect to trying a field goal there.  He also wanted the first down so they could clock the ball on the next play, and he felt like he could rely on the offensive line and CMC to get him two or three yards to make the try more in line with Gano's previous career long.  Here is why that logic is terrible.  If CMC fails to get the first down, you have no choice but to run the field goal unit out there and set up for a hasty try as time winds down.  That seems like it would diminish the already fairly low chance of making a 63-yarder under pressure.  Also, remember that Ryan Kalil had left the game due to an injury a few plays before, and the Panthers had their backup center, Tyler Larsen in the game.  Larsen is a decent backup, but the Giants interior defensive line had given the Panthers fits for most of the second half, so running up the middle had a lower than normal chance of success there.  If the Panthers were worried about being able to stop the clock, it seems like a short pass over the middle would do the same thing as they were trying to do with the run up the middle, but with an extra chance at a positive result if the pass failed in that the clock stops.  If the pass is complete, you run up and clock the ball and trot out the field goal unit.  What ended up happening is the Panthers got extremely lucky that the officials were decisive in their actions to spot the ball, and Gano hit a FG that we will all remember for a very long time, but probably goes in less than half the time.  Riverboat Ron comes out a winner, but like the guy who outdraws you in poker game, over time, his strategy is poor.
This has been a problem for the Panthers for some time, and I heard recently that Sean McVay hired a guy whose job it is to help him manage the clock in the endgame.  Maybe it's something Riverboat ought to consider.
Moving on to next week, the Panthers face a tough test in Washington.  I'll take a better look at that matchup later in the week after I get a chance to look at Washington a little better.  For now, let's enjoy this win, and hope the breaks continue to go our way.
The Jags Had A Date With The Chiefs
The Jags have a date withe the undefeated Chiefs. As a football fan, I like and root for Jacksonville, but also like the story that is developing with the undefeated Chiefs. Going into the game, I want the Jags to win, but I also realize how good the Chiefs are on offense. I guess what I really want is good game, and for the Jags to squeak out a win in the forth quarter.
The Jags are still dealing with injuries as Fournette is still out for Sunday's game for sure with the same hamstring injury that isn't getting any better.
The game started off in rain in Kansas City. The Jags were having some trouble against the Chiefs today. Not surprised that the Chiefs were getting after the Jags as I knew this was going to be a tough match-up today. Blake Bortles was having a very bad day at the office today against Patrick Mahomes.
As I sit here watching this from my couch, Patrick Mahomes was all over jags today. It seamed like the Chiefs would not even let Bortles on the field and plus he played terrible today. It was all Patrick Mahomes today.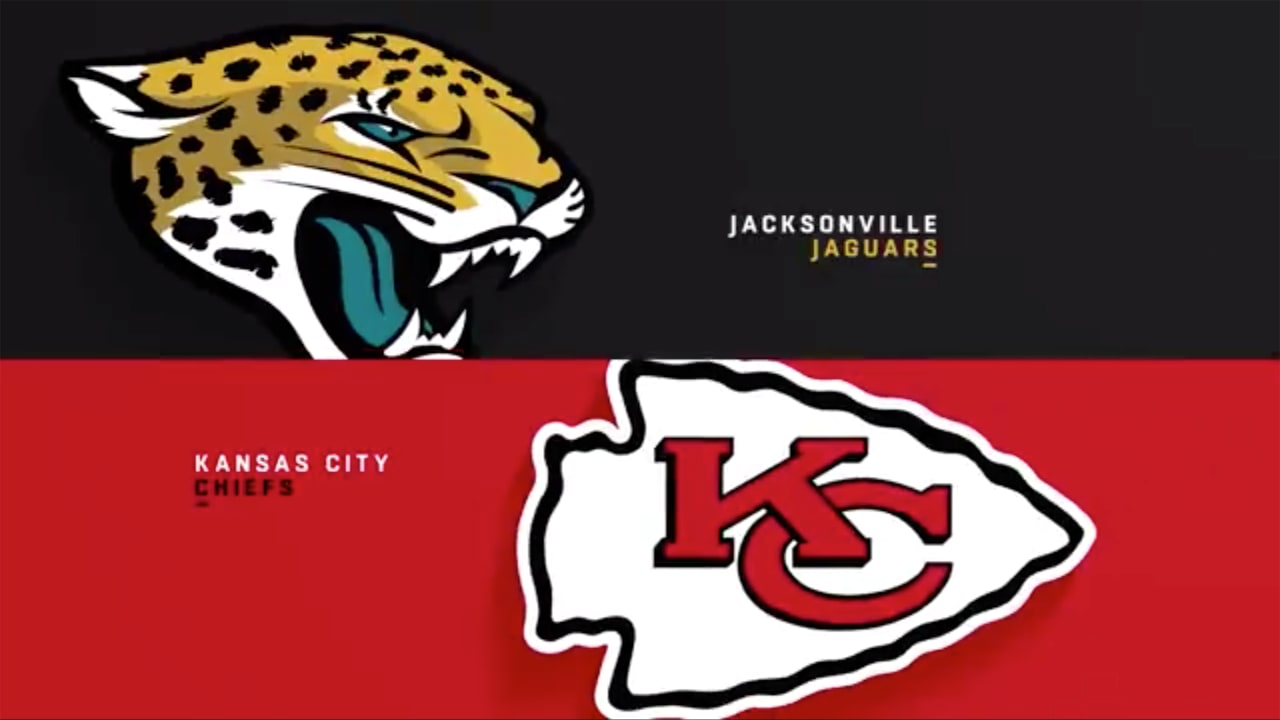 Just to take in the stats from last week Bortles threw 388 yds against the Jets with Dede having one of his best games of the year. This week it was a whole different ball game. Dede didn't do as well as I expected. Today game Bortles did have 430 yds on 33 completions. But he threw the ball 61 times, and four of those time lead to interceptions. The yard total looks nice, but the rest of the stats proved why it was a loosing effort for the Jags this week.
TJ Yeldon was the only big play maker of the game for the Jags, with 10 carries with 53 yds; plus one TD. And those are not great stats, so it shows you what the afternoon was like for the Jaguar offense. Bortles only got one TD to contribute to the game today so he was not a big play maker for the jags today. All the big playmakers were all from the chiefs
I didn't expect this from Bortles at all today, I thought he was going to play a whole lot different today against Mahomes.
There did seem to be a big momentum shift in the game today. It was the one play in the first half that should have gotten them some points on the board and they didn't even go for a field goal! They went for it on forth down and got nothing on that play.
I hope they can get it together for next weeks game. Until next time duvall nation.