Browns to release Josh Gordon on Monday

In a surprise move today, the Browns announce they will be releasing Josh Gordon on Monday.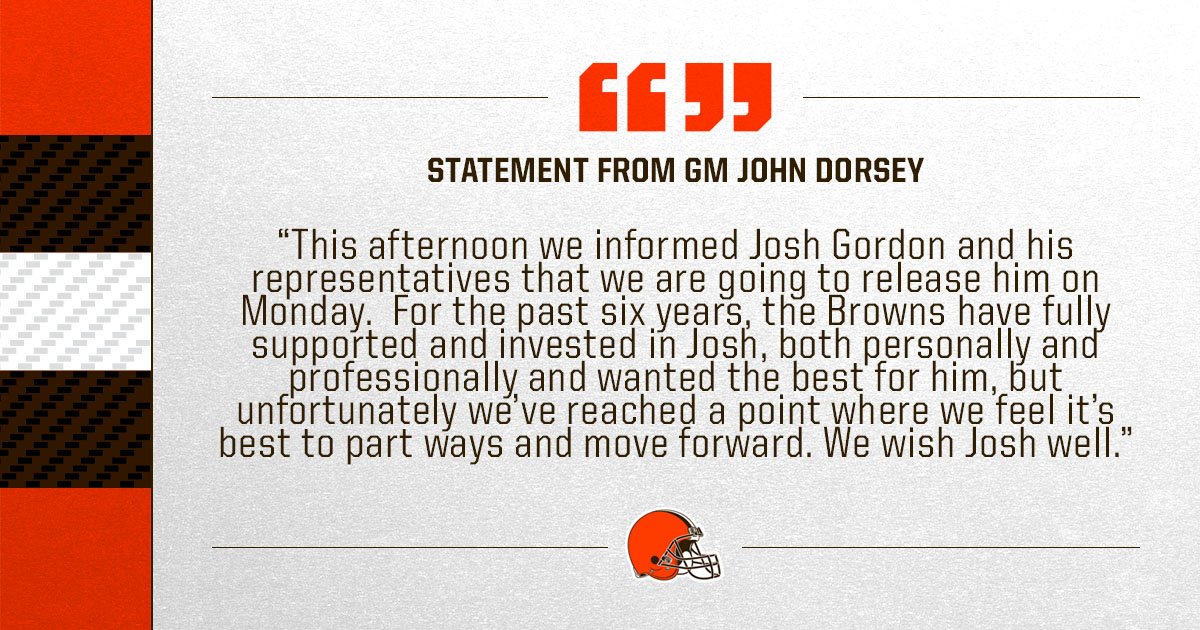 Sounds like there was more to Gordon's hamstring injury.
Per my source, Josh Gordon Failed to report this morning, and could not be reached.
Once he did report to the complex, he was evaluated and ruled out for Sundays Game against the Saints.
Two hours later the decision was made to release Gordon.
There have been no comments made in regards to any failed drug test.
It is believed that this is simply an issue where Gordon was late, then refused to play on Sunday.
The front office felt that the distractions were leading to a division in the locker room and coaching staff, and felt they needed to cut ties and moved on, Next Man up.
The source said there were other "mitigating factors" inclusive of present and past incidents.
We will be updating regularly when there is more released on this story.
What do you all think would cause the Browns to support Gordon so long, just to release him?
Does the Browns Front office have a bigger plan at WR?
Do they know something more than has not been disclosed yet?
Stay tuned and Stay Classy, Cleveland.