Into the Cardinals Nest: Are the Cardinals Back??
A few games can make a world of difference in a tight division race. The St, Louis Cardinals started out several games behind the 1st place Chicago Cubs and the Milwaukee Brewers. The Cardinals stood pat at the trade deadline leaving many to wonder if 2017 was not their year. However, the Cardinals have found a way to win 5 straight games and now sit 1.5 games back of the Cubs in an NL Central race few gave them a chance to win.
A big part of their success is their explosive offense. In their last 5 wins, they have scored an incredible 46 runs in that 5 game span. Yadier Molina played a big part in this on Wednesday when he hit a grand slam to help the Cardinals get their 5th win. Jose Martinez has also been a big help to the offense. He got a grand slam of his own against the Reds on the 6th and had a little help from a couple of Luke Voit runs. This increased run production is something the Cardinals need to work hard to keep up if they want to win the division.

Hey

 @Cleatgeeks 

fans, have you been think of buying tickets to a MLB, NFL or College Football game? Maybe there is a concert you have been eyeing? This weekend (Friday-Sunday) we have teamed up with 

Stadium Quest 

to bring you a special! Simply visit this

 link, 

and use the code

CHAPS

 

to receive $20.00 off your total purchase!

But, it does not matter how many runs a team produces if they can't keep a lead. The Cardinals turned this around for the better by allowing less than 5 runs a game in 4 out of 5 games despite some early hiccups. Mike Leake's start against the Royals on Wednesday is the only exception as they allowed 5 runs. The Cardinals still won that because their bullpen has improved in a big way. Seung Hwan Oh and Trevor Rosenthal have teamed up to give the Cardinals plenty of stress free innings after the offense gives them a lead to protect. The defense on the field still needs some small improvement but the Cardinals are on the right track.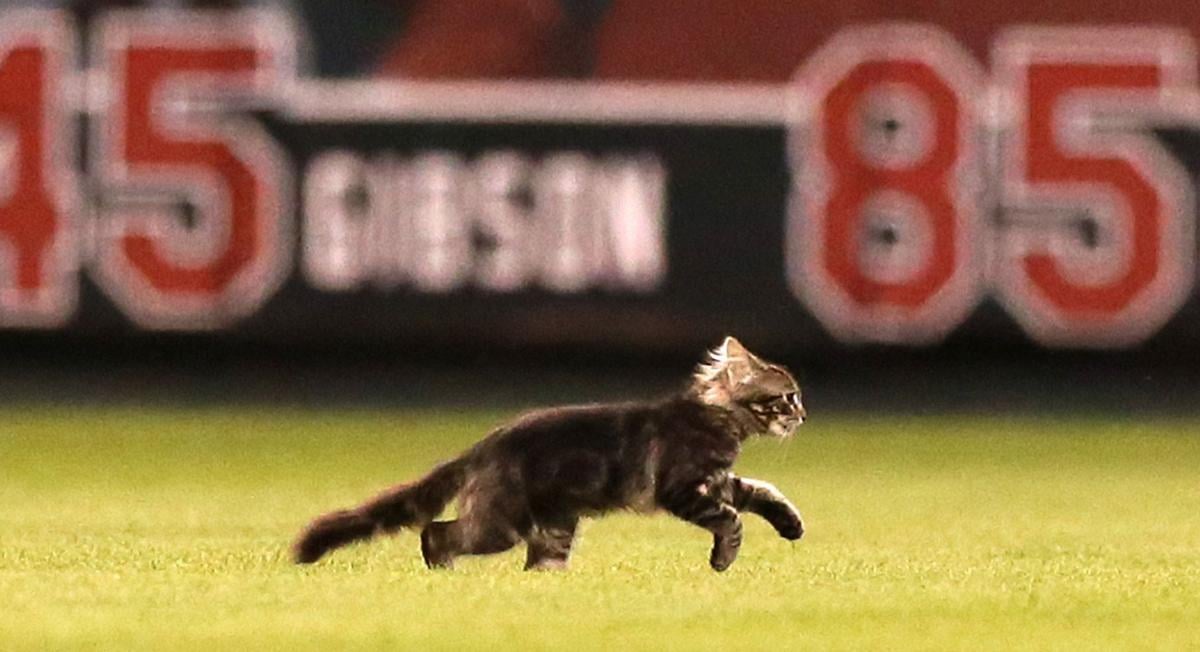 The Cardinals have gotten lots of flack for staying pat at the trade deadline from those that thought the team needed a big name at the deadline. While they still could have used help from that, this 2017 team is on a roll. Whether that credit goes to the players, the GM or the cat that ran on the field before the Cards took the I-70 Series from the Royals on Wednesday, the point is that the Cardinals are winning again and it could not have come at a better time.