Texas Rangers stealing their way to the playoffs
Elvis is in the building!

How to steal home, starring @ElvisandrusSS1.

— Texas Rangers (@Rangers) September 2, 2015
Last night while most of Texas was sleeping, the Rangers were showing baseball that they can't be stopped. The 7-0 loss Monday against the San Diego Padres had to have been the motivation for yesterday's performance. In the first inning, Prince Fielder hits a home run to dead center for a two-run lead. In the third, Shin-Soo Choo doubles in an RBI, and the score is now 3-0. Then San Diego comes back thanks to Matt Kemp, who doubles in the bottom of the third and homers in the fifth. Padres take the lead 4-3.
Then the Rangers do what the Rangers do best: come from behind. Elvis Andrus begins his performance with a sac fly to center to tie up the game in the top of the sixth. In the seventh, with three on and two out, Elvis takes a high fastball to right center and all three score. While Elvis only hit a single, he goes to third on an error by catcher Derek Norris, who was injured on the play.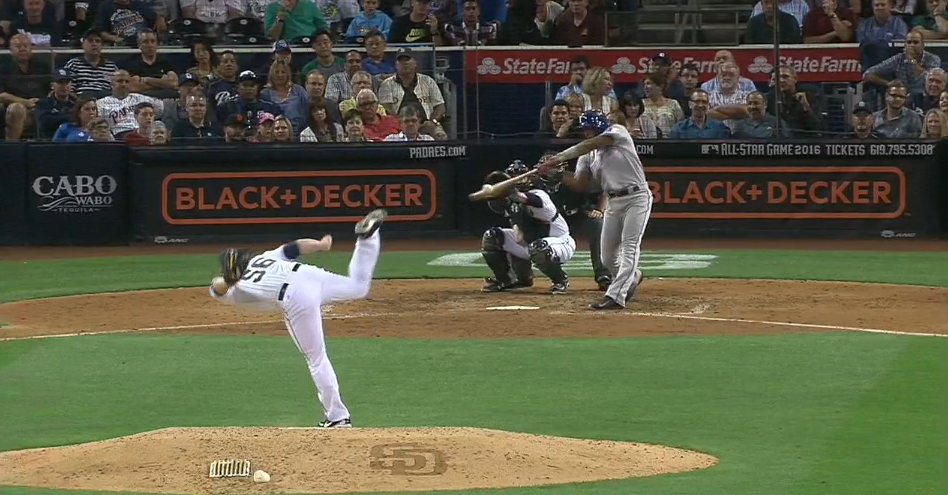 After a change in catchers and then pitcher Shawn Kelly leaving abruptly with an injury, we have Will Venable at the plate. Elvis takes a huge lead, puts his head down, runs and STEALS HOME!
How did @ElvisandrusSS1 steal home? Let him explain:
I am going to type that again. ELVIS STEALS HOME! The Rangers have an 8-4 lead. The Padres make a ninth-inning inning push with a Jedd Gyorko single and an Austin Hedges sac fly, but it isn't enough. Game ends with a final score of Rangers 8, Padres 6.
Fun Fact:
The last time a Ranger stole home: Aug. 19, 2013. Elvis stole home against the Astros.